Speaking Engagements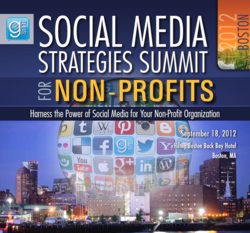 Featured On…
Educational Services
You know how most people get stage fright? I'm the opposite. I absolutely adore having a microphone and an audience – and I would love to talk to your group about social media. In person, via webinar or Google+ Hangout, or in a guest post, I'd love to talk to your audience about using social media to grow professionally and/or personally. Just shoot me an email at anne (at) annehogan (dot) net so we can work out the details.
Professional Services
When I'm not here, I'm working in digital media for a PR firm in Los Angeles, California. Want to learn more about how your business or nonprofit can use social media? Drop me a line at anne (at) annehogan (dot) net, I'd love to help. I offer consulting services on topics including branding, influencer outreach, social media growth, crisis management, best practices, and more.
PR Info
I'm always happy to work with brands I believe in. I'm open to giveaways, sponsored posts, spokesperson gigs, and other campaigns. I strongly believe in blogging with integrity, and will always post appropriate disclaimers.