13 Apr
Today's retro recipes come to you from The Fruit Cookbook, by Jenny Stacey, published in 1995. I know that's not super retro, but trust me, it's just as weird as any gelatin concoction from the 50's. Well, maybe not that weird. I mean, nothing is that weird.
You know how ham and pineapple is a thing? On Hawaiian pizza, Easter dinner, etc? Well evidently ham and banana is also a thing. Yeah, I'm not buying it either.
This is the cleverly named "Baked Ham & Bananas". It starts off pretty normal, bake a ham, score the top, stud with cloves, cover with a brown sugar glaze. Okay, I'm with you so far. Then things get weird. Evidently you're supposed to put whole bananas in a roasting pan with sugar, lime juice, and lime zest, then bake that. Then you serve the two together. No thanks.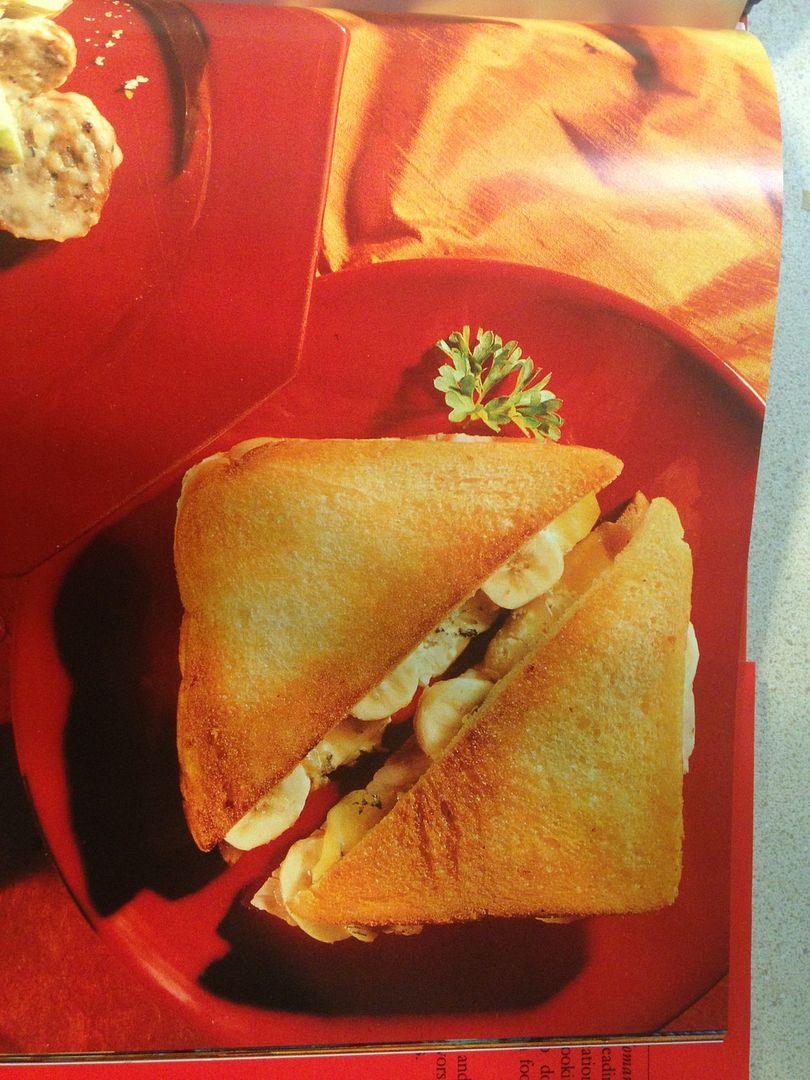 This one is called a "Banana Monsieur" and if you don't know the name, the picture looks deceptively appetizing. Maybe it's a fried banana and peanut butter sandwich. I could get on board with that. But no such luck. It is in fact a fried sandwich with bananas, but instead of peanut butter it contains ham and cheese. No. So much no. Bananas do not belong on ham and cheese sandwiches.
So, in summary, stop trying to make ham and bananas happen, Jenny Stacey.