26 Apr
My registration for this event was comped. Because I'm an awesome super athlete. Shut up and let me believe that, okay?
Last weekend a friend and I packed up and headed for Pomona to do the Music Run by 24 Hour Fitness. This is a crazy fun event that I am going to do my best to explain.
First of all, it's a night run that isn't timed. That means you don't get a medal, but it also means you can chill out and have some fun. We got there around 5pm and the place was already pumping. There was a DJ battle!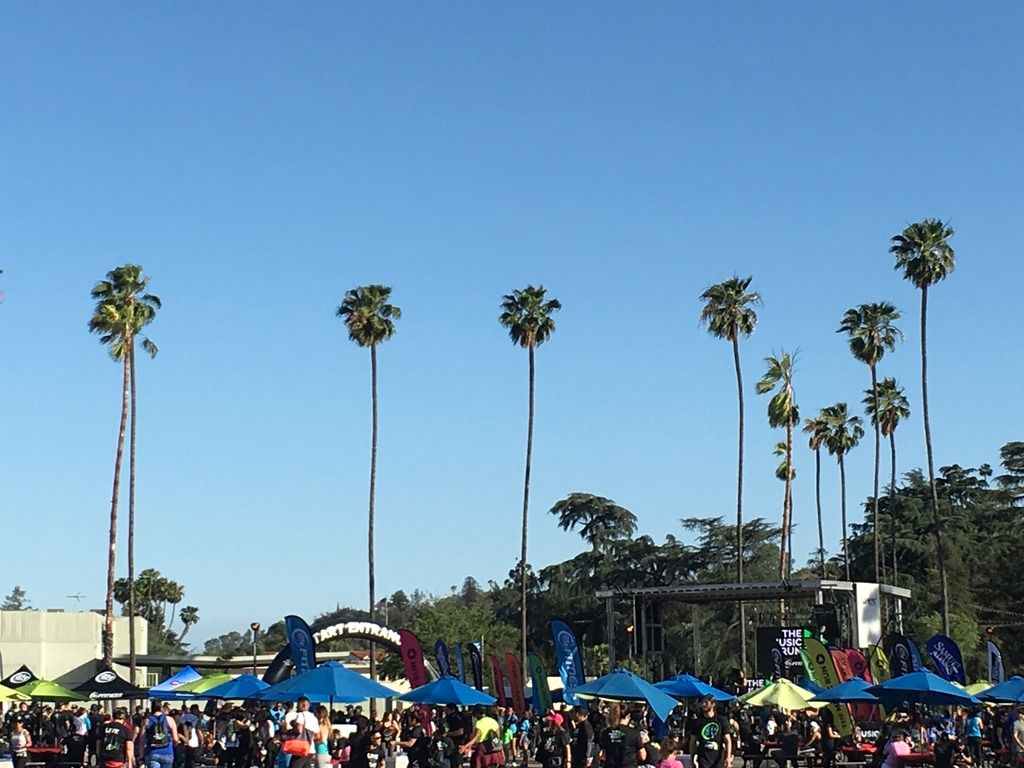 There were also food trucks, a huge Lite Brite (SO. FREAKING. COOL.), giant Jenga, and an obstacle challenge. I did not do the obstacle challenge. Let's say it was because the line was too long and not because I was too chicken.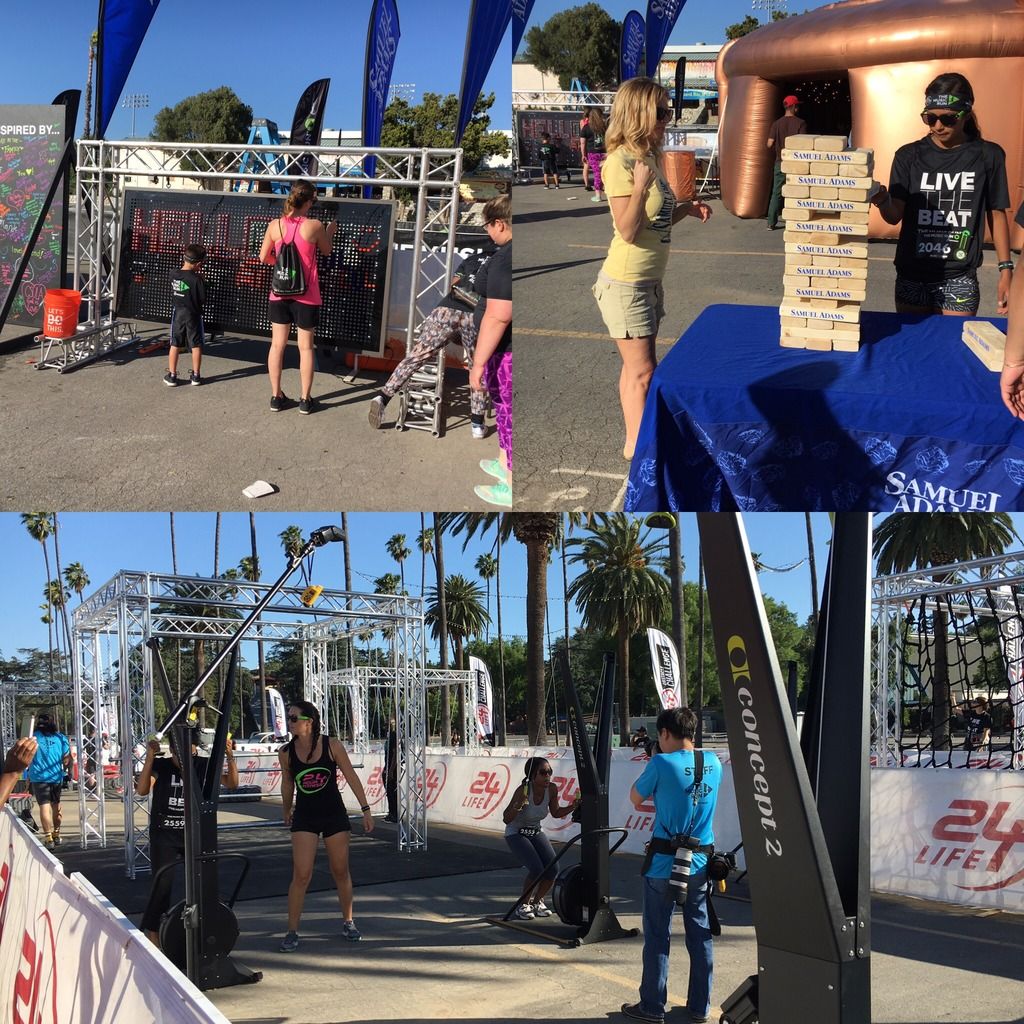 Since the run didn't start until 7:15, we knew we had to eat before otherwise we would be starving. It would have been great to have some healthy options, but to be fair, no one held a gun to my head and made me order a milkshake. 😉
Then it was time for a warm up with some 24 Hour Fitness instructors. They did such a great job! I've really never seen a crowd get so amped up. Everyone was having a great time!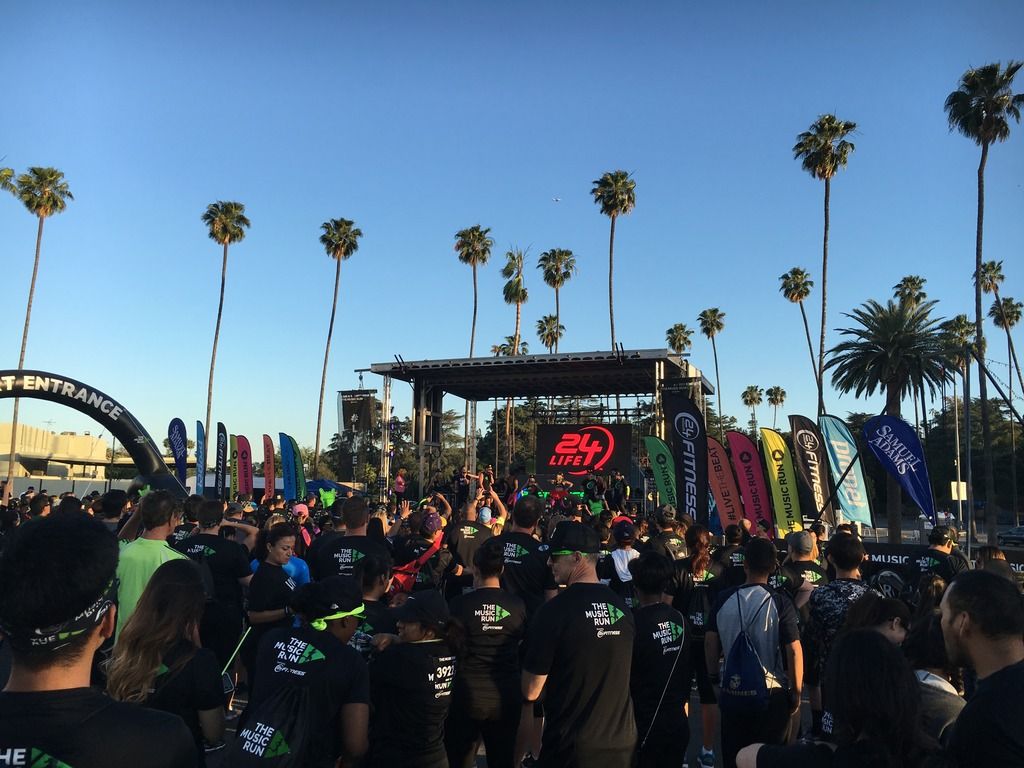 And then away we go!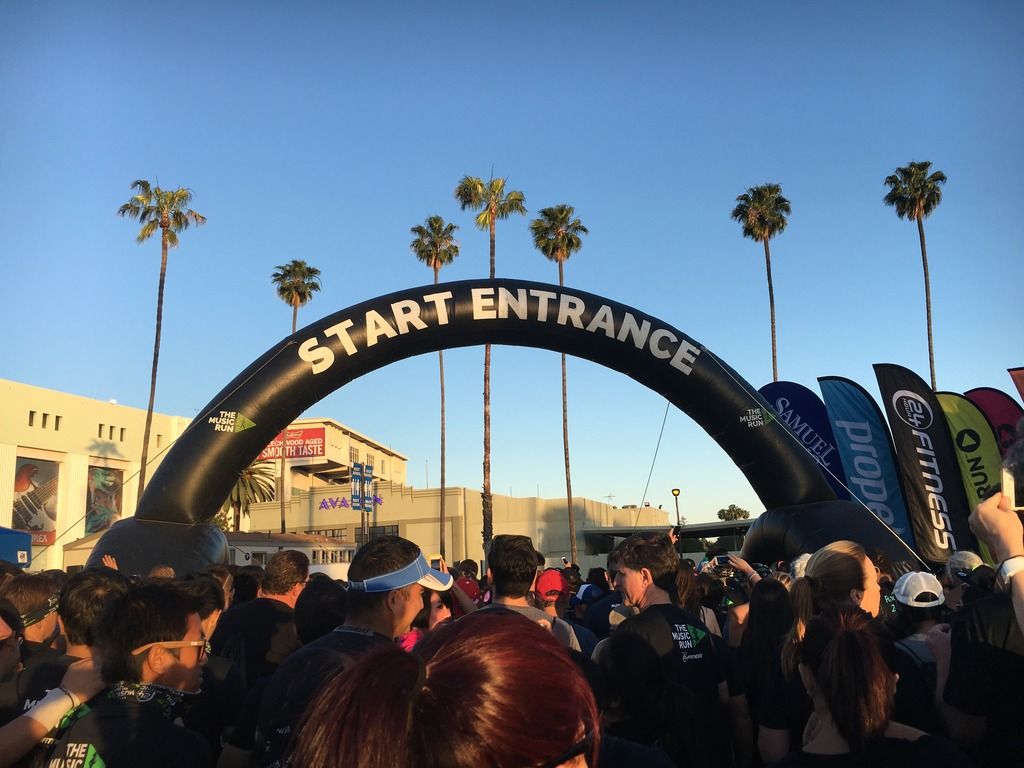 While we waited, we bounced around a few giant beach balls. I told you, this isn't like a regular 5K!
We started running, but barely even got started before our carb loading for morons caught up to us and we (meaning me) started to cramp. So we walked, which was nice because we got to gab. The course was split up into five different sections, each dedicated to a different genre of music, with live acts interspersed. There were 120 speakers along the course pumping out rock, pop, country, hip hop, and dance. AND you control the playlist by voting in advance.
I was surprised at how fast it went – especially since we were walking!
Of course, there was some Prince on the playlist.
And before we knew it, we were at the finish line! Which by the way, was another massive party.
This was such a fun night! And if you don't live in LA, you're in luck, because the Music Run is heading cross country. You can check upcoming dates on the website. They're coming to Denver, Portland, Seattle, Sacramento, New Jersey, Austin, Houston, and Las Vegas. There are two registration options, Regular and Rockstar. With Rockstar registration you'll get some pretty awesome swag, but either way you'll get a rockin' night. (That was lame. I'm really not cool enough to provide coverage for music things.)