6 Apr
This is a sponsored post. This is also what the Green Lantern would have in his house if he had a better decorator.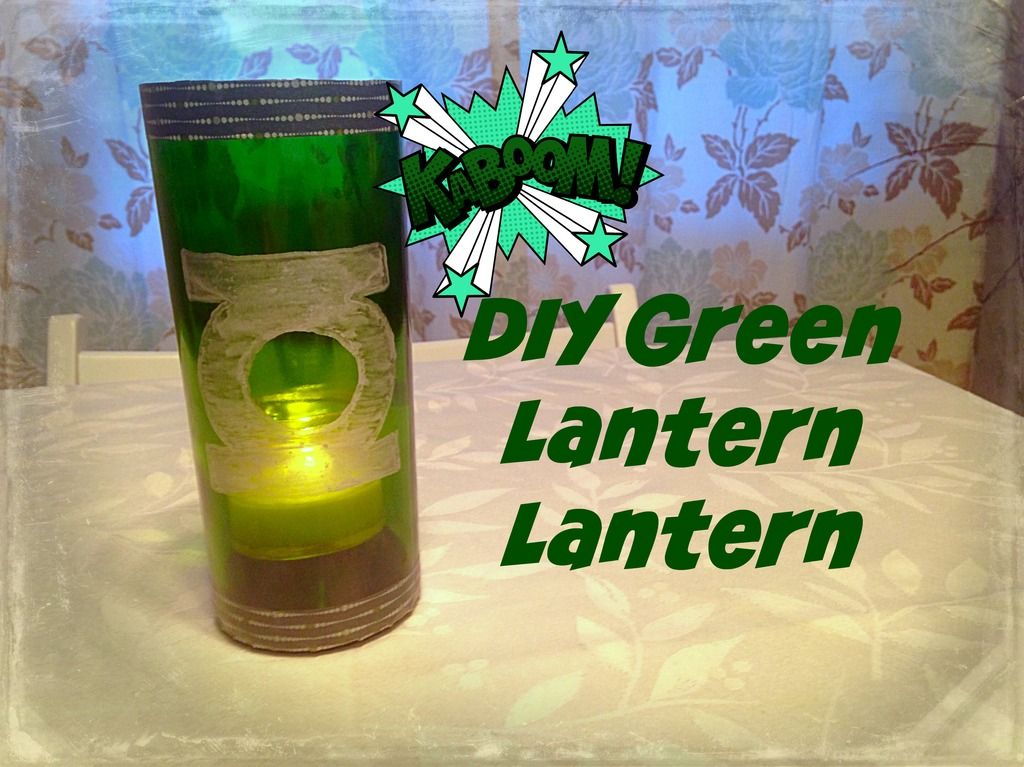 I have to admit that when I started this project, I had no idea what I was making. You see, the folks behind the CC Bottle Cutter asked me if I wanted to review their product, and I jumped at the chance. For years I've been seeing awesome wine bottle crafts on Pinterest, but the idea of soaking a string in alcohol and setting it on fire seemed like it was a great way to burn down my building. With the CC Bottle Cutter, there's no alcohol or fire involved, so I figured I could handle things. Plus, the website has amazing how to videos.
I started with three empty wine bottles. Fun fact: to get the labels off, stick the bottles in a 350 degree oven for 10 minutes. Then, using an oven mitt and being very careful, just peel the labels off. Voila. Make sure you wait for them to cool to room temp before you start the cutting process.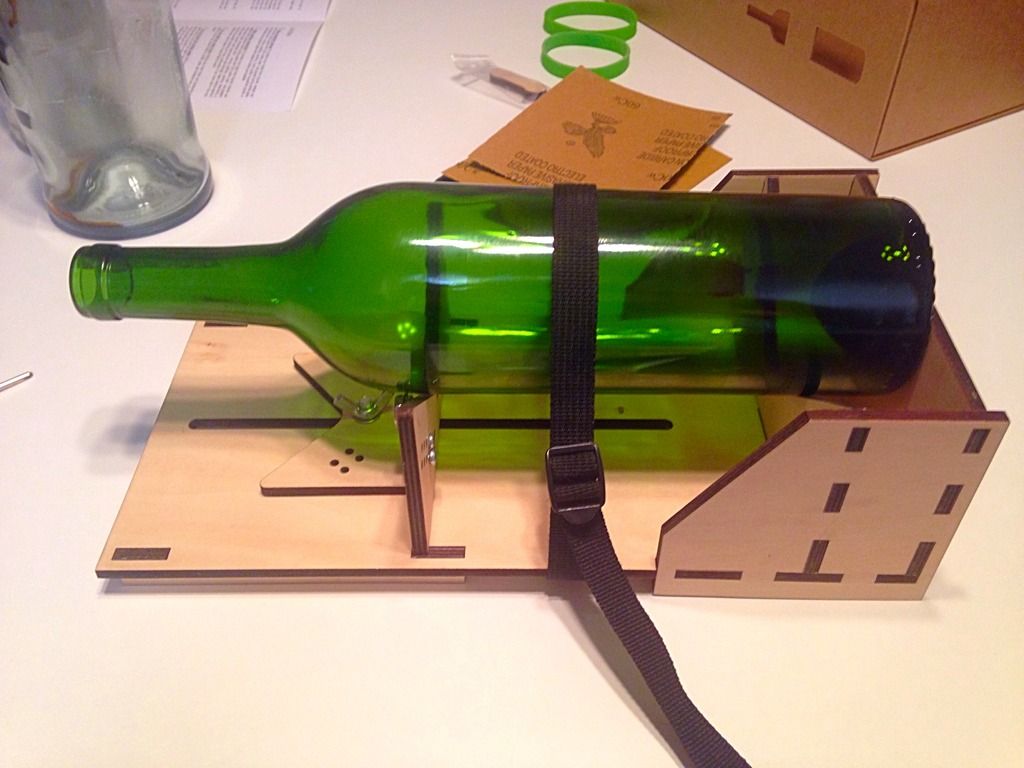 Then strap in your bottle and make a score line according to the instructions. Then do some more instruction following to split your bottles. I did make one modification. The instructions and all the videos I watched said to use alternating hot and cold water to split the bottles. I tried that, and couldn't get so much as a crack. So I ran my kitchen torch around the score line and then ran the bottle under cold water and it worked like a charm. Well, not quite a charm. Here are my results:
I tossed the tall bottle. I think I tried to split it at a point that was too narrow, because it was all jagged and weirdly uneven. Plus, the bottle had an etched label, and it just felt like more work than I felt like putting in. The green bottle had a small chip out of the top where it didn't split perfectly, but the other clear bottle was nearly perfect. I think it might have been because the glass was thicker.
I couldn't decide what I wanted to do with the clear bottle, so for now it's going to stay plain and I'll use it as a vase. The green bottle became a Green Lantern votive holder. Because why not? I used a paint pen to draw the symbol, and then put washi tape around the top and bottom. That was partly to finish it off, and partly to hide that chip at the top.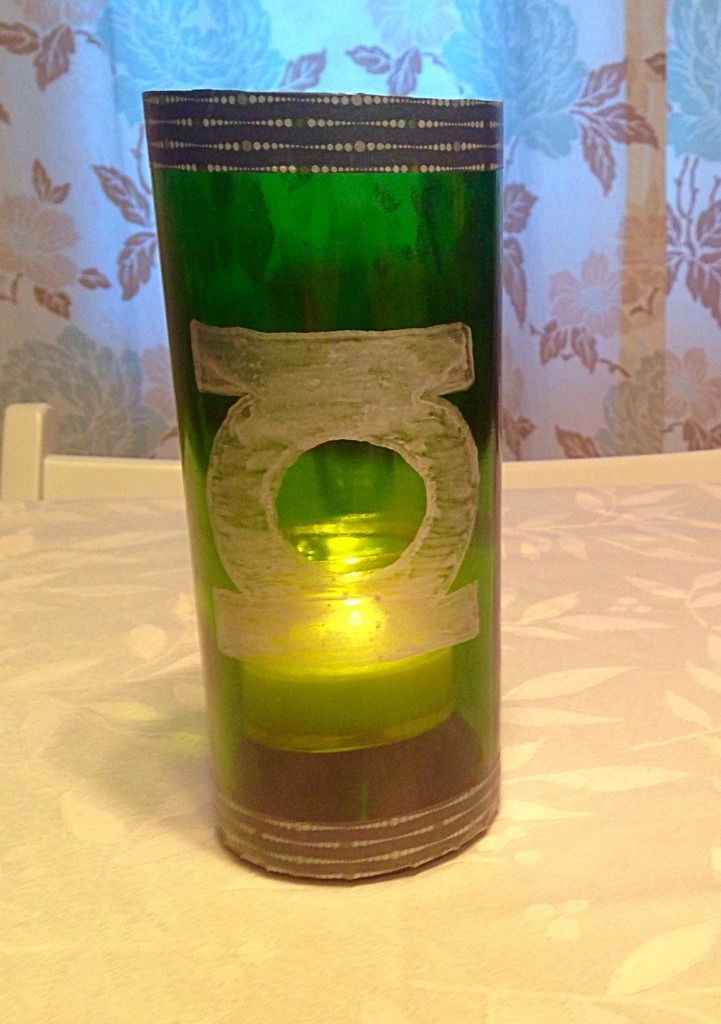 You can see where my paint pen lines weren't perfect, but going over it again was just making it worse so I decided to let it be. All in all, I don't think it's too bad for a last minute and totally unplanned project.
You can get your own CC Bottle Cutter, and make sure to check out some of the amazing inspiration projects on their site. I want to make just about all of them, but I definitely need more practice!