29 Sep
I did some baking this weekend, and made sugar cookies decorated like zombies. These would be fun to make with kids, or at at a Halloween party.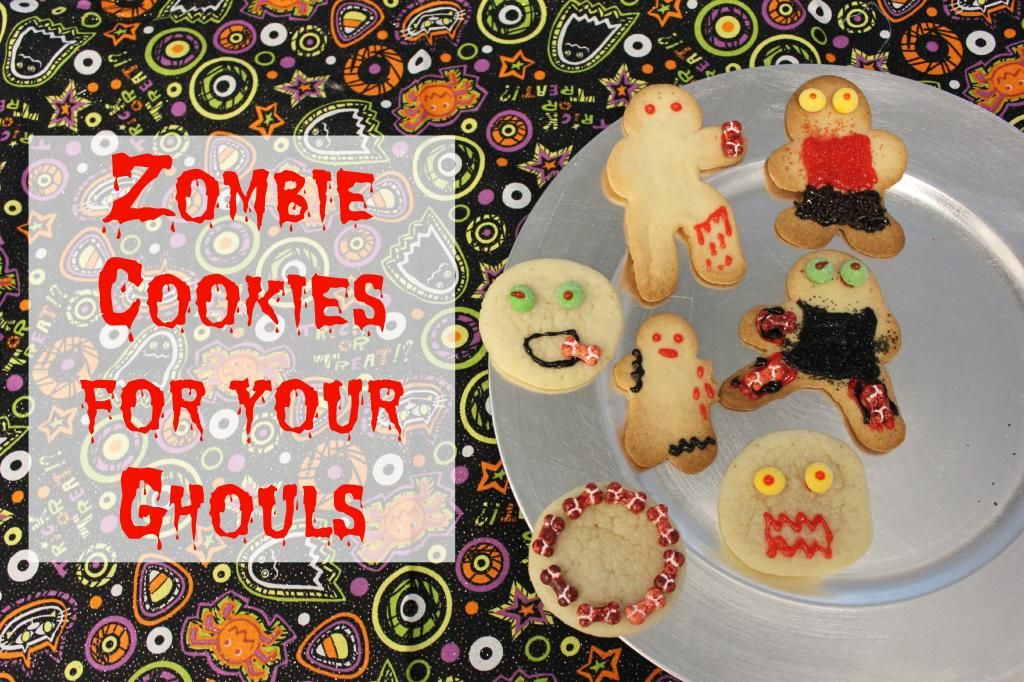 These were really easy to do – and fun! I started with a basic sugar cookie recipe and used assorted gingerbread and ninja cookie cutters to do the shapes. I also made a few basic rounds, but that was mostly because my dough was too sticky to work with and rolling it out was giving me fits.
Then I assembled my decorating goodies! I used glitter gel in red and black, black sprinkles, red and black glitter, sour Skittles, and these adorable bloody bone candies that I found at Target.
To decorate, just let your imagination run wild! And when in doubt, add extra blood drops. This is just a sampling of the ones I decorated, but I repeated a lot of the themes. Coming up with zombie ideas that can be executed in sugar is harder than I thought!
These were so much fun to make, and so simple! Definitely a fun way to pass an afternoon and get into the Halloween spirit!