26 Mar
I needed a way to organize and display my jewelry, in the hopes that seeing it out would inspire me to wear more than the same necklace every day, but I couldn't find one that fit my needs. So I took matters into my own hands and made one!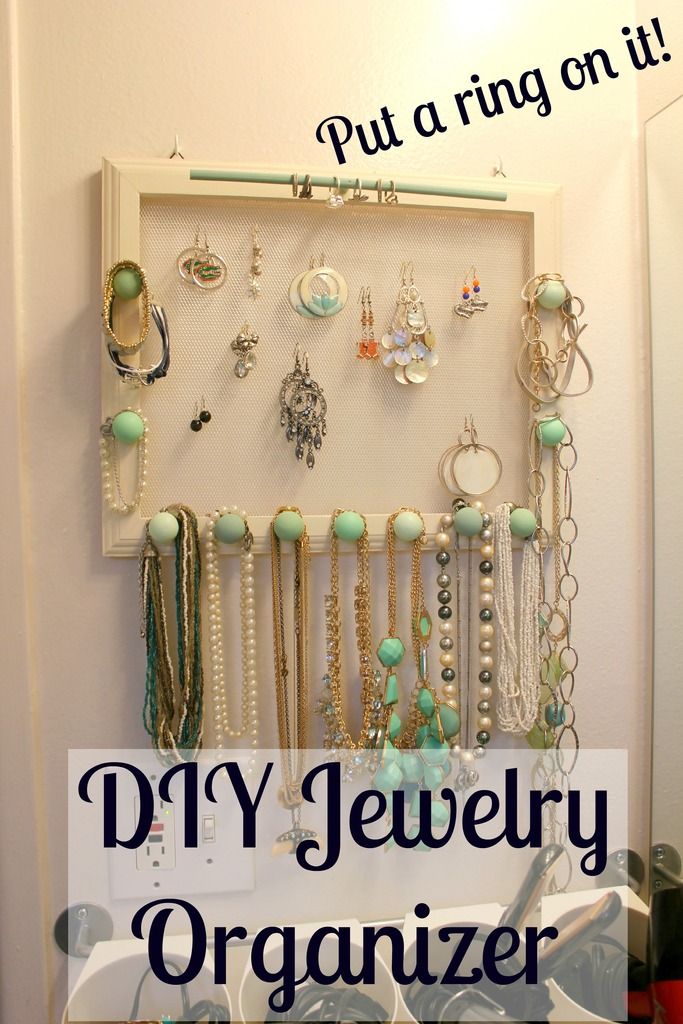 So here's the sitch, I have no counter space in my bathroom. None. Zilch. See?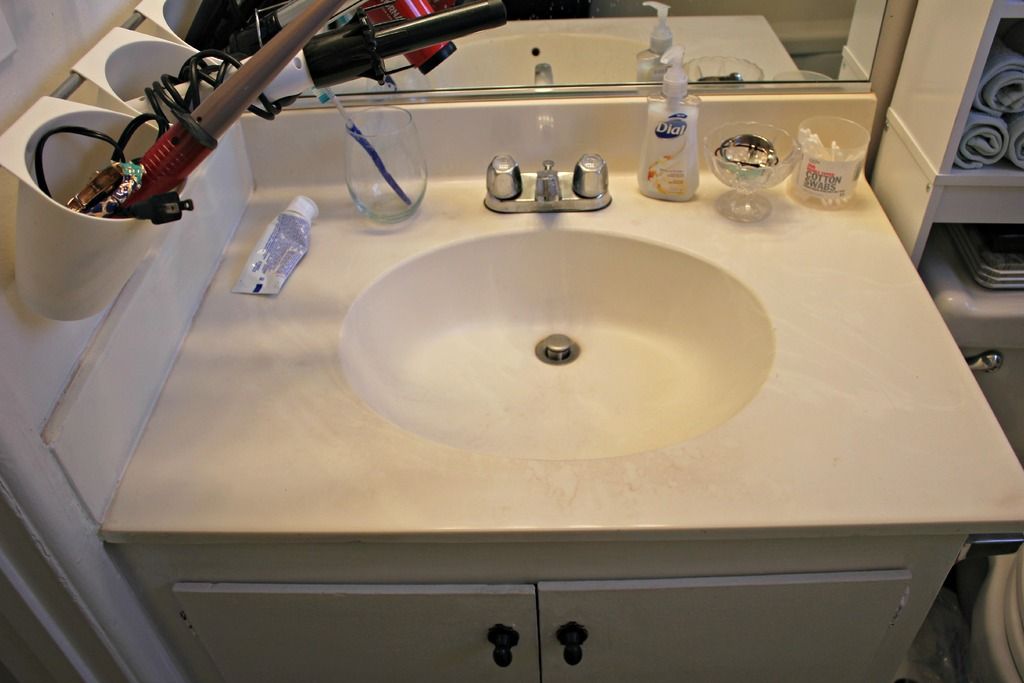 Not exaggerating. So I needed a hanging jewelry organizer, but I had a hard time finding one that I liked. Most of them were only for necklaces, or for necklaces and earrings. I wanted something to hold everything, and it had to be big. So I made my own.
Here's how it went down. I started with a plain wooden frame, some screen (from the woodworking aisle of Micheal's) and a staple gun. But then it turned out my staple gun was broken, so I just used thumb tacks. Once I had the screen attached to the back of the frame, I used E600 to attach small wooden cubes to each corner. I did this because I want to hang earrings from the screen, and I wanted them to be far enough away from the wall so that the frame wasn't moving around and jostling everything when I put earrings on or took them off.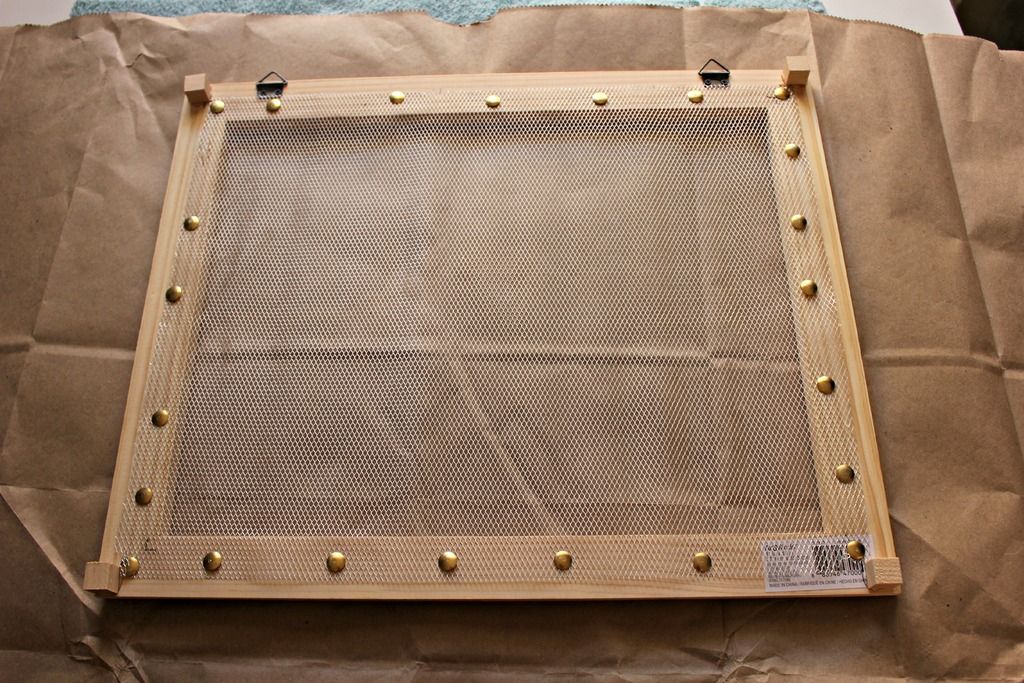 Then I painted my frame off-white and used more E600 – damn I love that stuff – to attach wooden balls around the edge to hold bracelets and necklaces. I also cut down a dowel rod and used, you guessed it, E600 to attach it to the top as a ring holder. And of course I had to paint the accents in varying shades of green.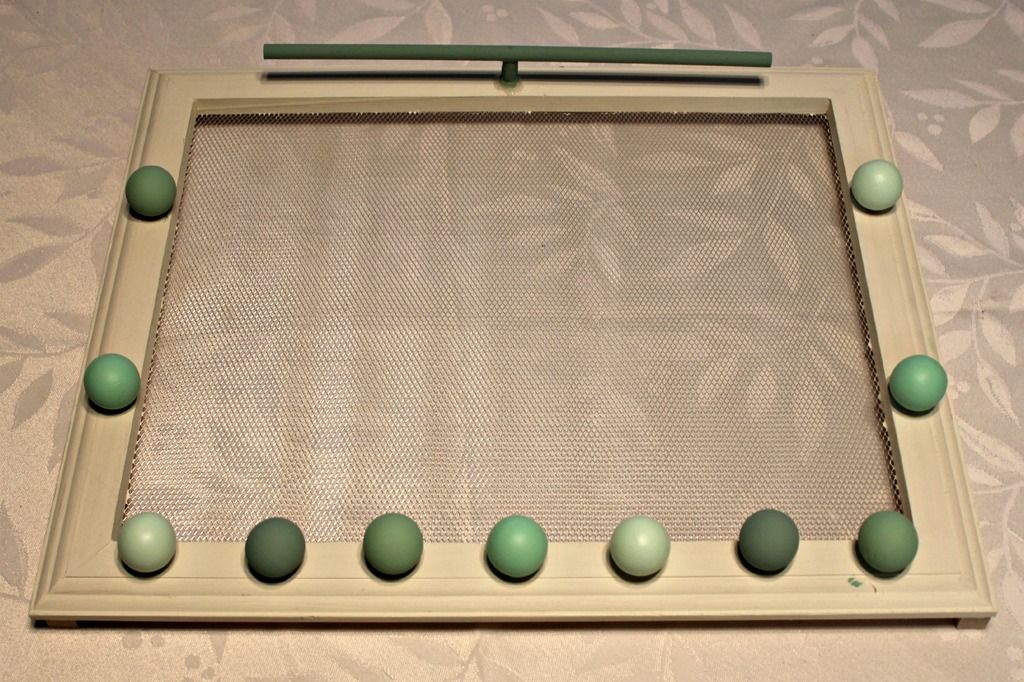 I used white mug hooks to hang the frame to accommodate the depth, and then put up on the sparkly stuff! The good stuff is still in my fire safe, and I haven't figured out what to do with my stud back earrings yet, but overall I'm so happy with the way this turned out!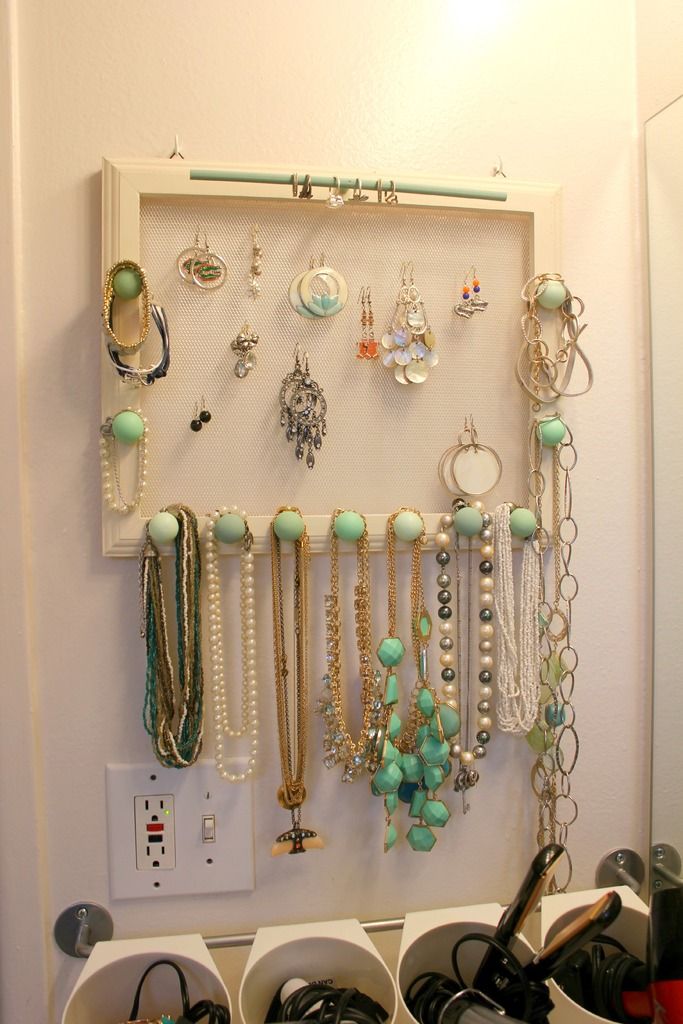 It cost about $27 to make, which was the same or less than anything else I could find. Plus, this way I get exactly what I want. Oh, and if you have any suggestions about the stud back earrings, I'd love to hear them!