21 Aug
By now my love of Kohl's is well documented, but did you know that in addition to great clothes, they've got beautiful things for your house? After living in my current apartment for seven months, I decided I should stop living like a college student and actually hang some things on the walls. So off to Kohl's I went!
I found this canvas print that I liked, but since I'm not capable of leaving well enough alone, I decided to vamp it up a bit.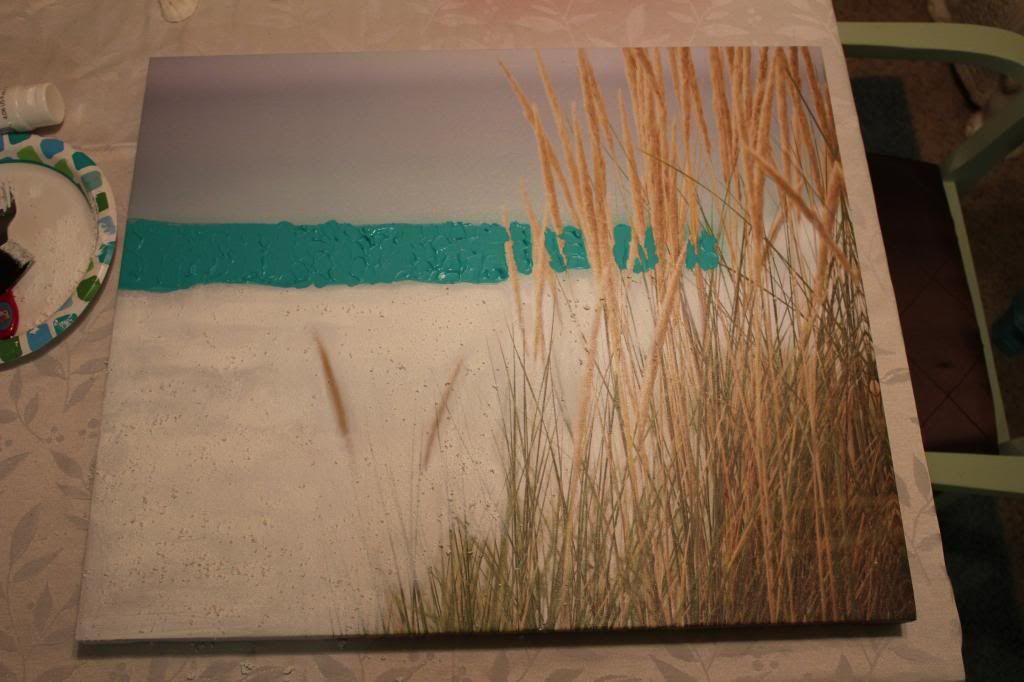 This is as close to a "before" as I have. I used aqua acrylic paint to go over the ocean part, and I mixed sand with white acrylic paint for the sand part. Then I added a bunch of fake greenery stuff.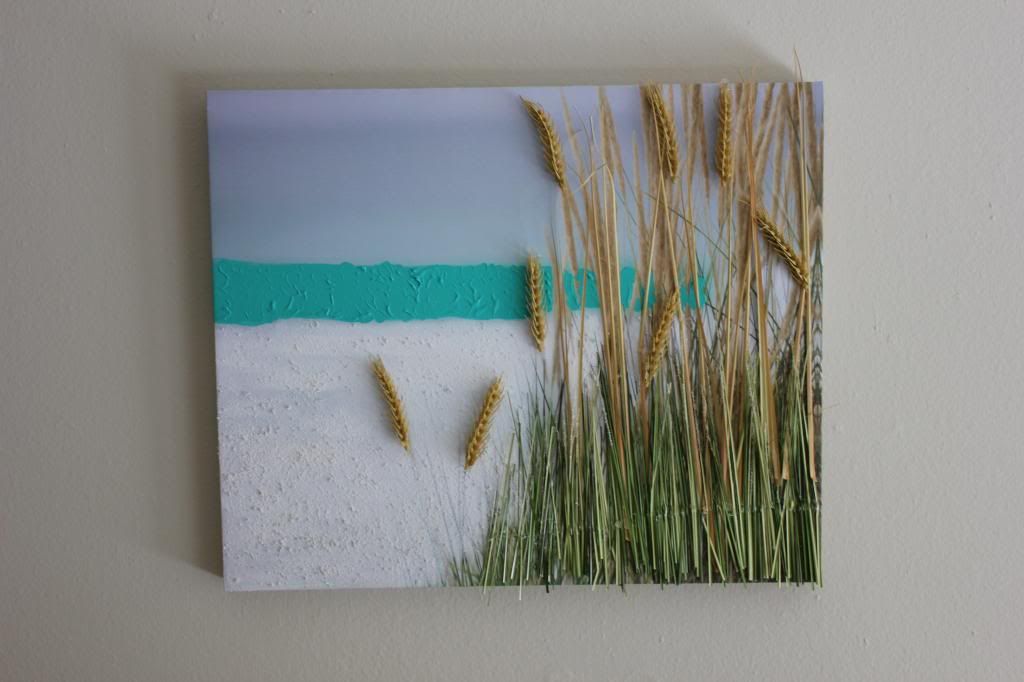 I kind of hated it. Plus, look at how ridiculous it looked in the giant white space above my couch.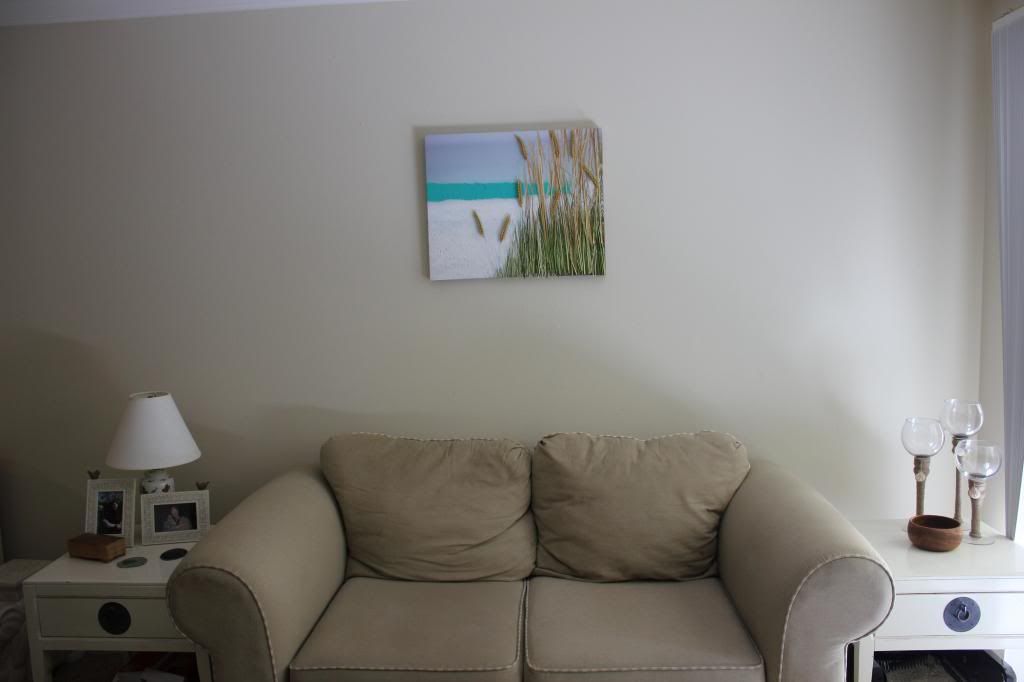 So that was coming down. If I had left it alone in the first place I could have hung it somewhere else. Now I have no idea what I'll do with it, but that's another issue. Back to Kohl's I went!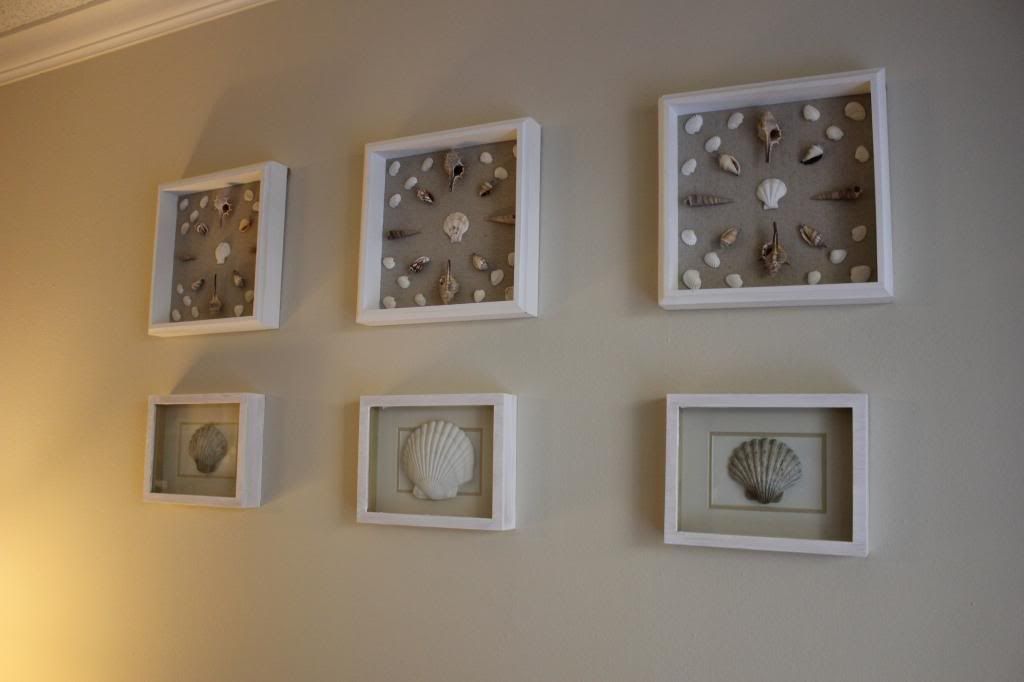 Now this? This I love.
The shadow boxes on the top row are straight from Kohl's, no altering or messing around by me. The shadow boxes on the bottom I've had for ages (no clue where they originally came from) and I just dry-brushed some white on the maple wood. I added the big shells, which are from Kohl's.
Funny story about those big shells – they're actually bathroom hooks. I was able to take apart the end ones really easily, but that white one in the middle gave me fits. If you're in the market for a bathroom hook, I strongly recommend the Sonoma brand from Kohl's, they're virtually indestructible.
This is how the hook looked originally:
I tried just about everything to get that stupid metal hook off the plaster shell. In the end I used a hacksaw. Look ma, no fingers missing!
But the frustration was so worth it, because I absolutely love the way my wall turned out.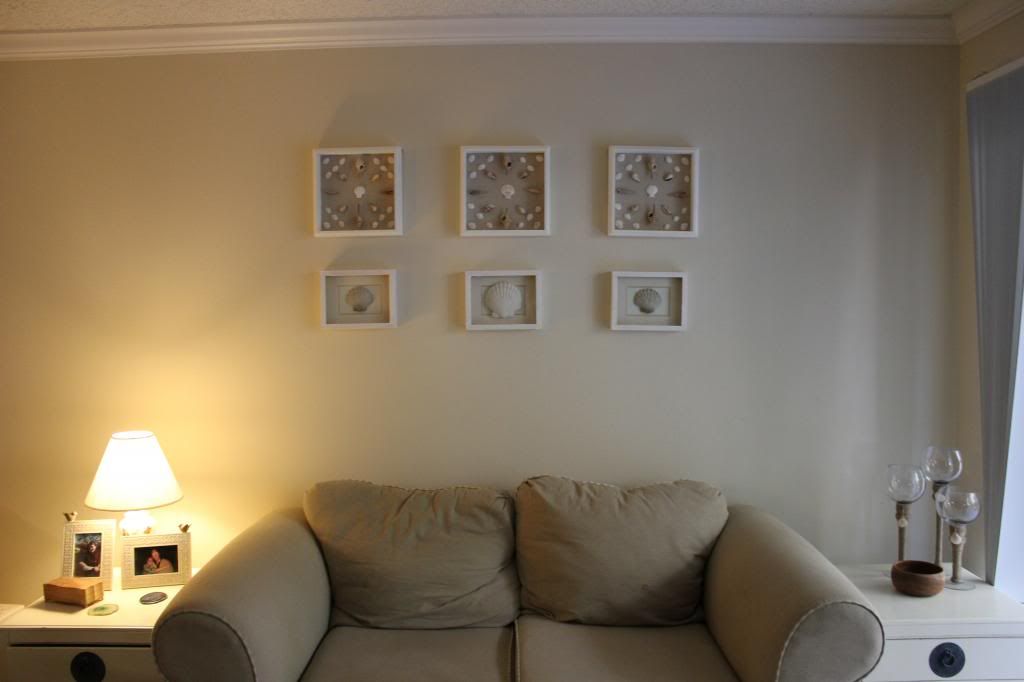 So the lesson here is that some things are better left alone, unless you can use a hacksaw.
Disclaimer: This is a sponsored post on behalf of Kohl's. All opinions and hacksaw operation are my own doing.