4 Dec
I have to preface this post with an apology to my mother. For years she decorated with a Country Christmas theme, and for years I made fun her. Mercilessly. So what have I done this year? Country Christmas. I'm sorry, Mama. Though in my defense, there isn't a single angel with rafia hair in my house.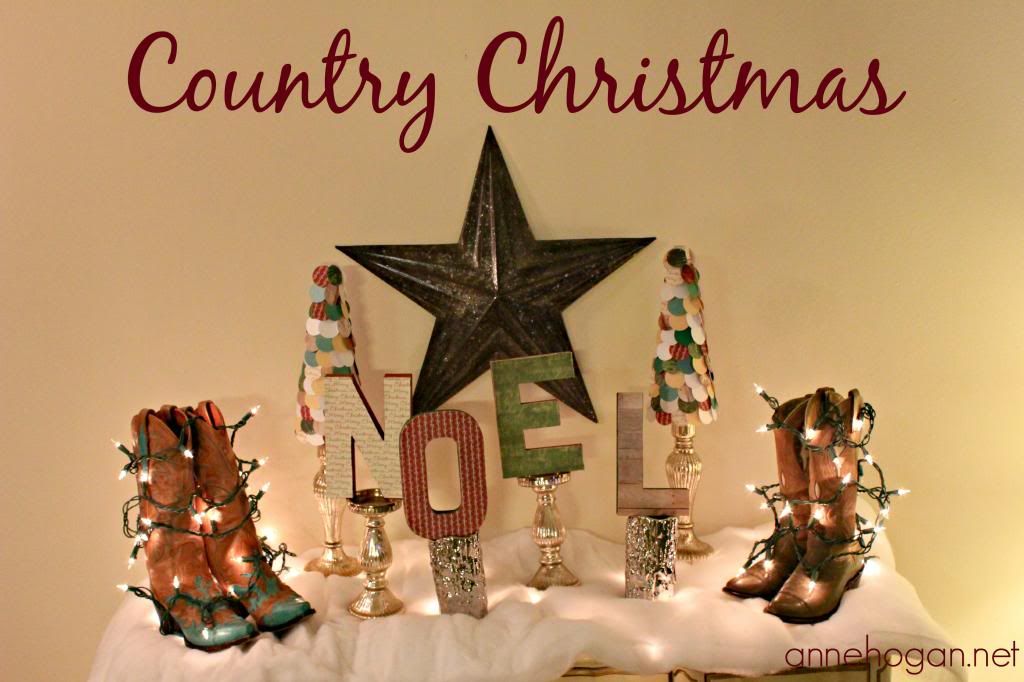 It all started with this pin from Country Outfitter, and I knew I had to wrap boots in lights. Then things went from there.
The rest was pretty simple. I hung my beloved tin star, covered some lights in quilt batting, and then used some Christmas papers to decorate foam trees and paper mache letters. I added some faux mercury glass for a little shine, and it was done!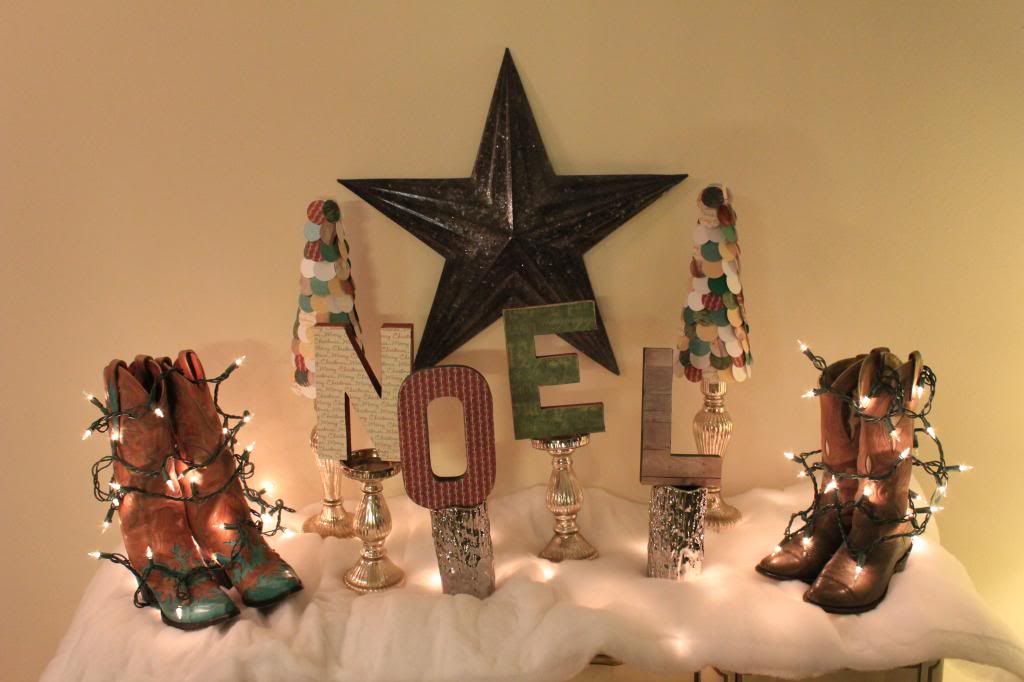 I have to be honest, kitten aside, I don't know how long this will last. I mean, I wear those boots a lot, and I'm gonna want them before the holidays are over.