13 Oct
Picture it: Los Angeles, 2014. You want to go out with the girls, or maybe a couples night, or a group thing. But you're sick of the same old "dinner and drinks". You want to do something fun, something different, something worth Instagramming. Enter Hard Rock Cafe Hollywood.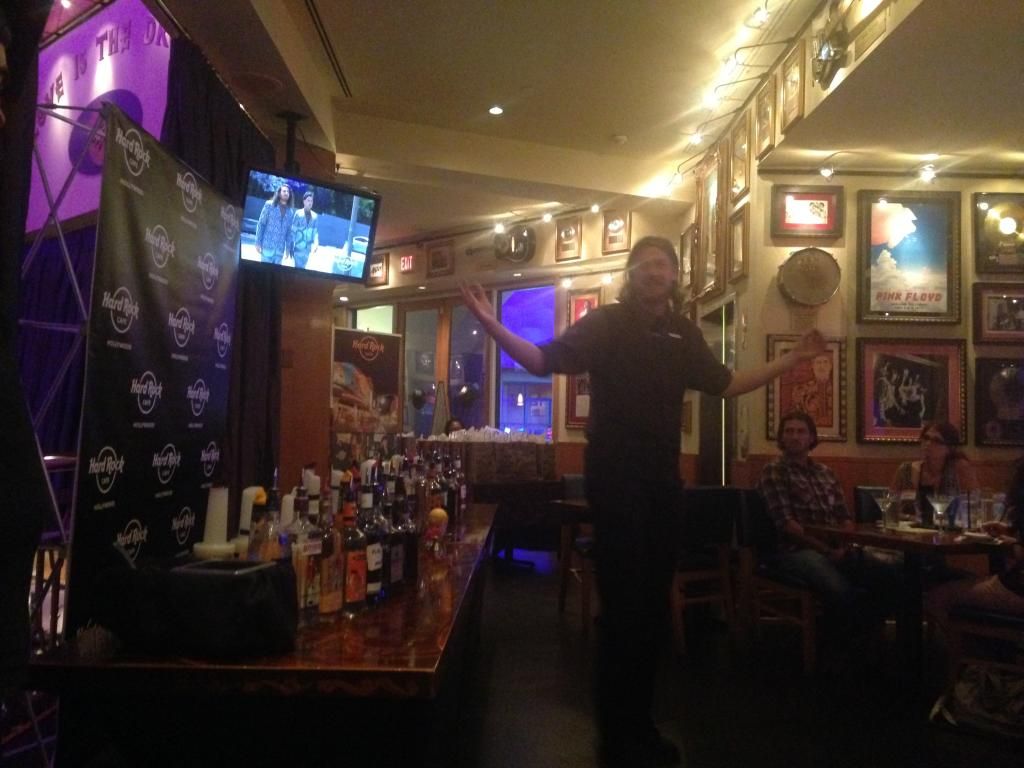 At Hard Rock Cafe Hollywood and Hard Rock Cafe Universal City Walk, you can book a private mixology class for seven to forty people. I took this class last week, and it was so much fun. The course runs from one to two hours, but the time flies. Here's how it works:
Hard Rock's charming and cool bartenders will take you through three or four classic cocktails. They'll tell you the history of each one, talk about how to make it, give you a demonstration, let everyone sample, and then call for volunteers! We split into groups of four so that each of us could take a turn making a cocktail.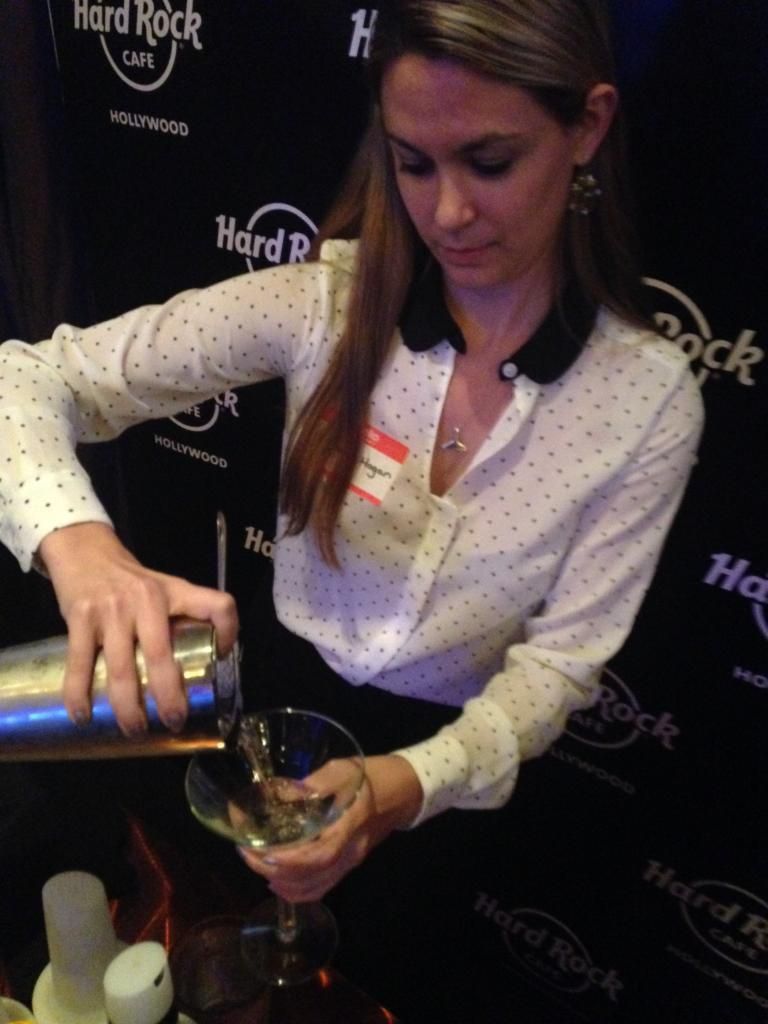 Here's me, mixing up a classic gin martini. They have everything you need for each of the cocktails set up on a faux bar.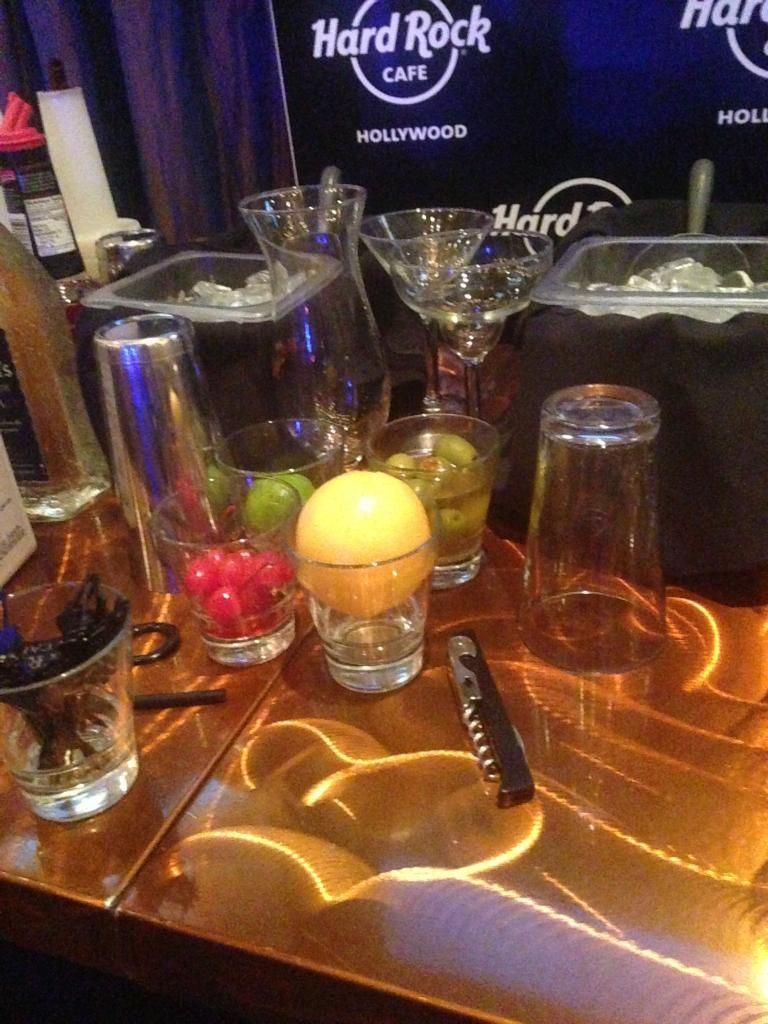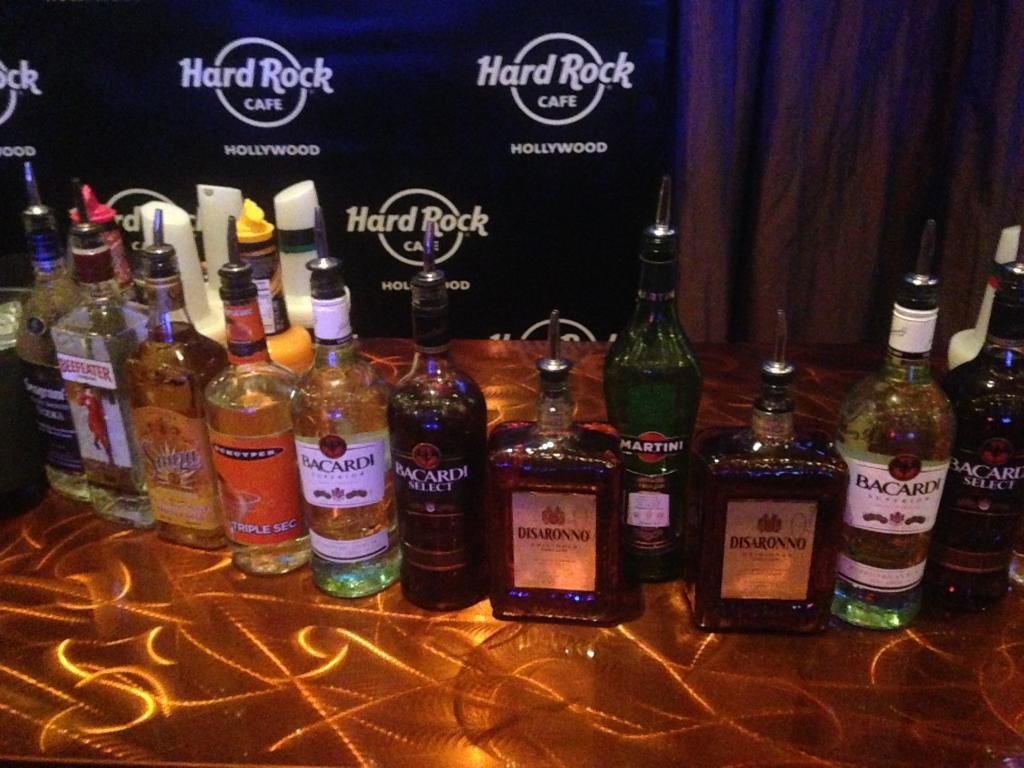 And you can't go to Hard Rock Cafe without having bruschetta. At least, I can't. So I had some. And a delicious non-alcoholic smoothie.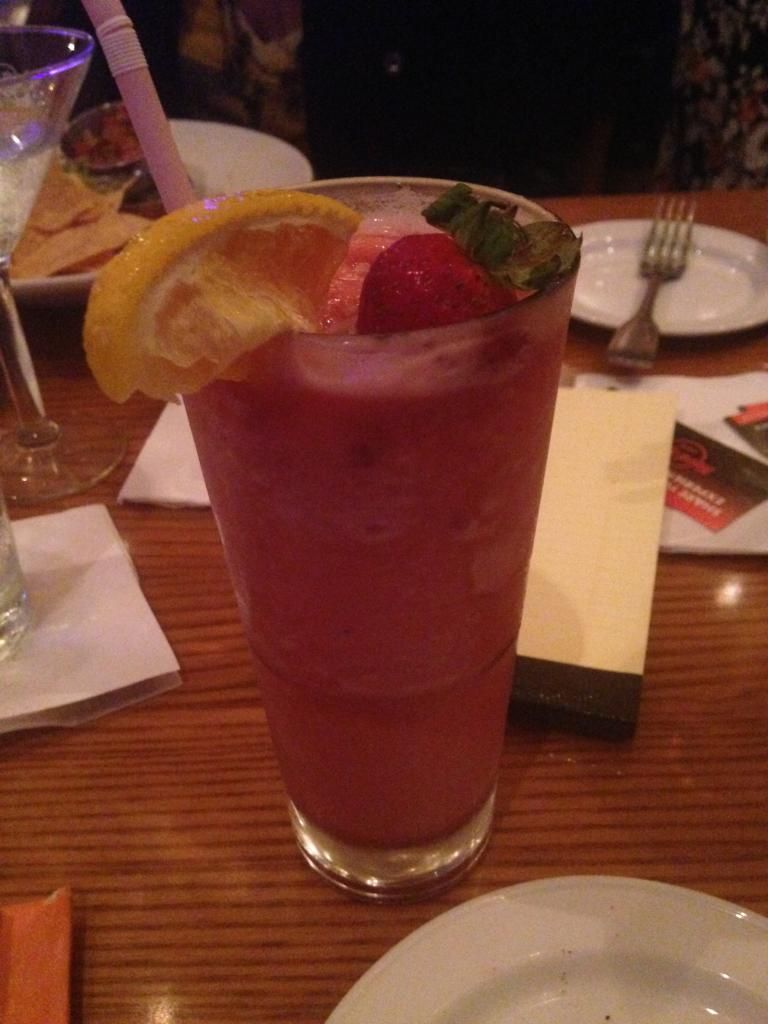 I cannot even tell you how much fun this was. This would be great for people who are really into spirits and mixology, or novices who just want to try something new for a night out.
You can Shake It Up for $42 per person, or combine it with a three course meal for $65 per person. Go for the meal, the revamped menu is amaze-balls. (Please note, Hard Rock Cafe, if you do add "amaze-balls" to your menu, I expect credit. And by credit, I mean eating them free for life. Thank you.) Book your class at Universal City Walk by calling 818.622.7660 or at Hollywood Blvd by calling 323.606.7150.
Disclaimer: Hard Rock Cafe sometimes invites me to try fun things. They pay me in bruschetta. I can eat a LOT of it, so this really works out in my favor. All opinions and appetites are my own.