13 Jul
I'm already counting down to the release of the AbFab movie! Well, as much as I can, seeing as it hasn't even started filming yet. But word on the street is the it will be out sometime next year and I can't wait!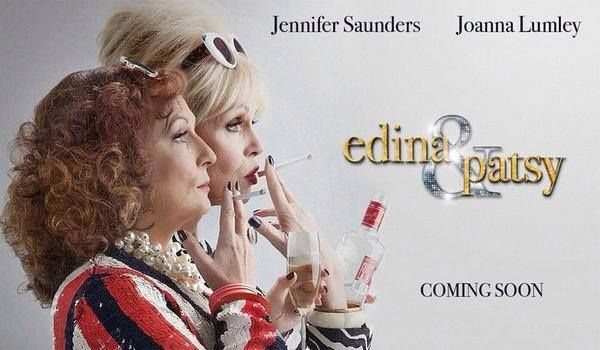 If you want to get caught up on all the fabulous, or if (gasp!) you haven't seen it yet, I've got you covered. Things can get a tricky because the show went on and off a few times, and there were some one-off specials sprinkled between seasons. Also, because it's British, they're called "series" not "season". So let's look at how many episodes there actually are:
Series 1 – 6 episodes, November – December 1992
Series 2 – 6 episodes, January – March 1994
Series 3 – 6 episodes, March – May 1995
2 special episodes, November 1996
Series 4 – 6 episodes, August – October 2001
Special episode, December 2002
Series 5 – 8 episodes, October – December 2003
Special episode, December 2004
20th Anniversary Specials – 3 episodes, December 2011 – July 2012 (Sometimes called Series 6)
See what I mean? Disjointed. In total, there are 39 episodes that span 20 years. You can see a full list and breakdown on Wikipedia.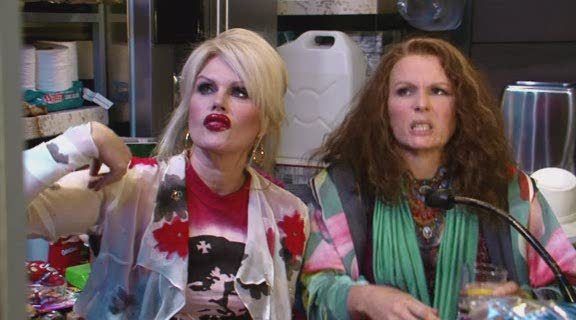 Now that you know what you're looking for, where do you find it? Look at me getting all philosophical. I am so deep.
At any rate, you can watch 37 episodes streaming on Amazon
. They're missing both parts of "The Last Shout", the two specials that aired in 1996 between series 3 and 4.
Netflix has series 1-5 (doesn't look like they have any of the specials) available by DVD, if you're the kind of person who still does that.
Hulu has 36 episodes available on Hulu Plus. They have an added special that's like a recap/clip show, but none of the other four specials.
There are 37 episodes available on iTunes; they're also missing both parts of "The Last Shout".
And if you want absolutely all of it? Well you're in luck because that's what they named the complete box set. And you can get it at Target.com for $113.19.
But Anne, what if I don't want to drop a hundred bucks? Well then I feel you. And you can buy the DVDs individually for less. I'm all about buying from eBay or the Amazon Marketplace, but make sure when you do you're buying Region 1 DVDs. Since it's a British show there are a lot of Region 2 DVDs for sale, and those won't work in your American DVD player.
You can get everything except for series 4 and 5 on DVD with Amazon Prime for $67.10. For some reason 4 and 5 are harder to find and weirdly expensive. For all of them, I would suggest checking Amazon Marketplace for cheaper versions.
Series 1-3
– $23.62 with Prime
Series 4
– Starting at $4.47 in the Marketplace
Absolutely Special
– $7.29 with Prime (these are the specials before and after series 4)
Series 5
– $59.90 with Prime, starting at $12.65 in the Marketplace
White Box
– $19.72 with Prime (first special after series 5)
20th Anniversary Specials
– $16.47 with Prime
And with all that said, you can also catch reruns on Logo TV and just DVR them. There's really no wrong way to do this.