2 Feb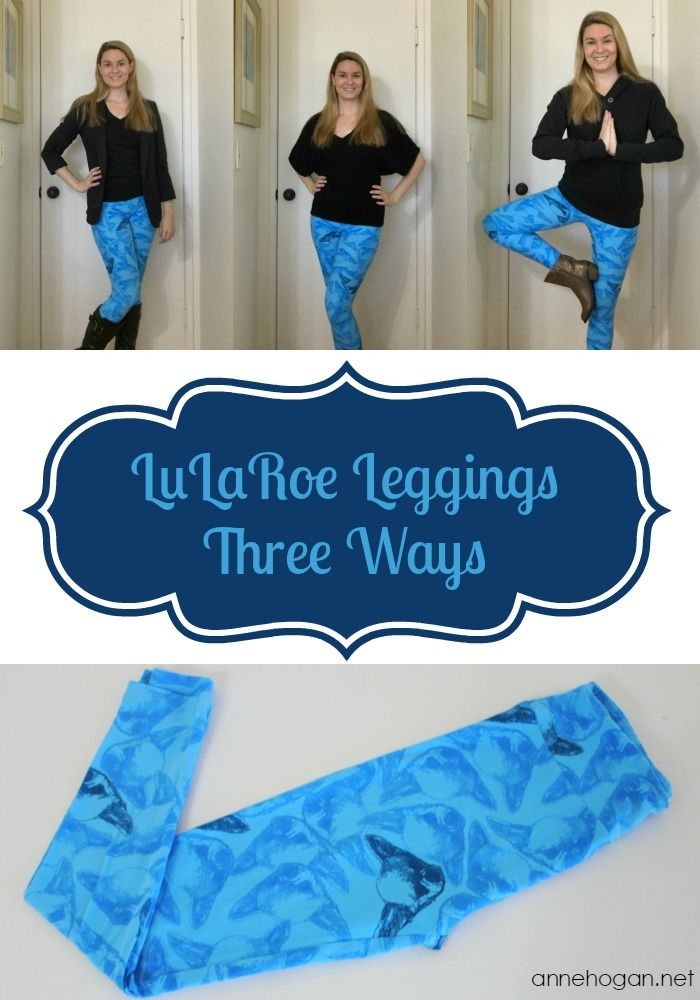 Have you heard of LuLaRoe leggings? According to the women I know on Facebook, they're revolutionary. I heard people talking about them for so long I knew I had to try them for myself, so I picked up a pair with this cute dog pattern!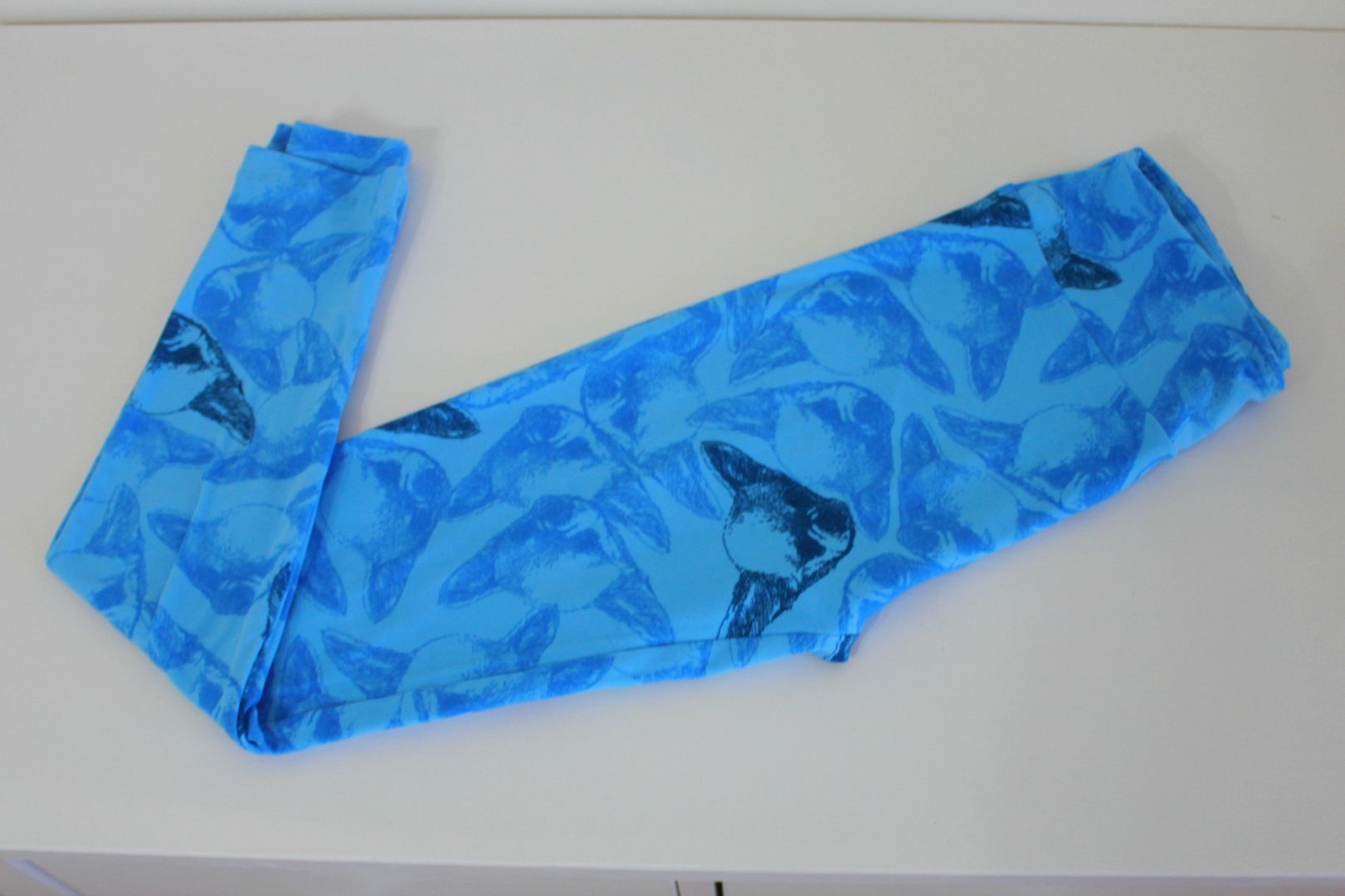 Here's some background if you're new to LuLaRoe. The company makes comfortable clothes in a huge variety of patterns, but there are only 1,000 pieces made in each pattern. So you're getting something that's different from what everyone else is wearing. They have a lot of dresses, skirts, and tops, but they're really famous for their leggings. The leggings come in OS, which fit sizes 0-12, and TC, which fit sizes 10-22. There are also Tween leggings, which fall between their kids and adult sizes and fit kids size 10 through adult size 4. I wear a size 0 and have the OS leggings, which fit great. I want to try a pair of the Tween to see how they compare, but I am loving my OS!!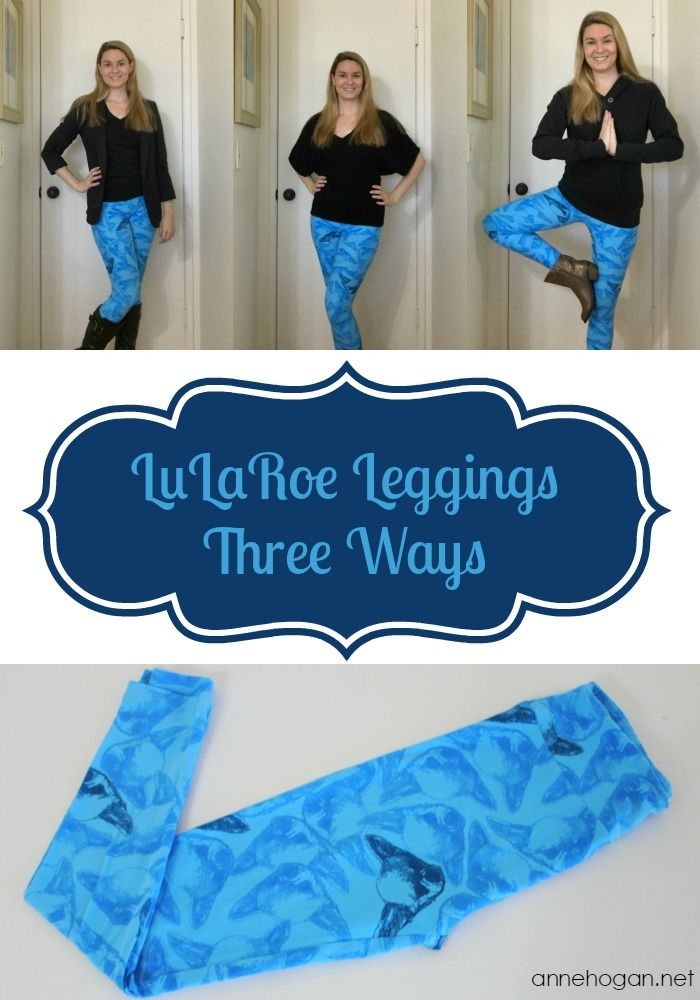 So how do you wear these leggings? Everyone knows you can kick back around the house or hit a yoga class. But the beauty of these is that they're thick enough to be pants. You don't have to worry about them looking sheer, or wearing something long enough to cover your bum so your underwear won't show. So I styled my LuLaRoe leggings three different ways to show you how I wear them.
Dress It Up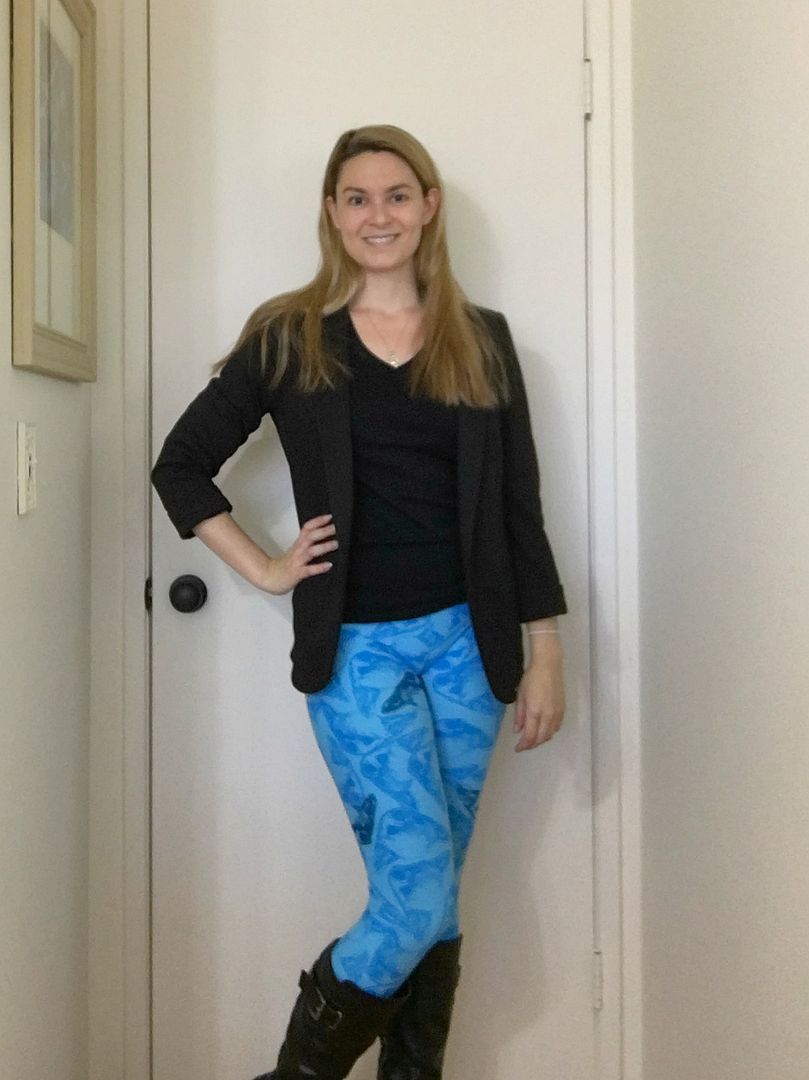 For my first look, I added calf-high boots, a basic black t-shirt, and a black blazer. It's great for lunch with friends, casual Friday at the office, or even date night.
Keep It Casual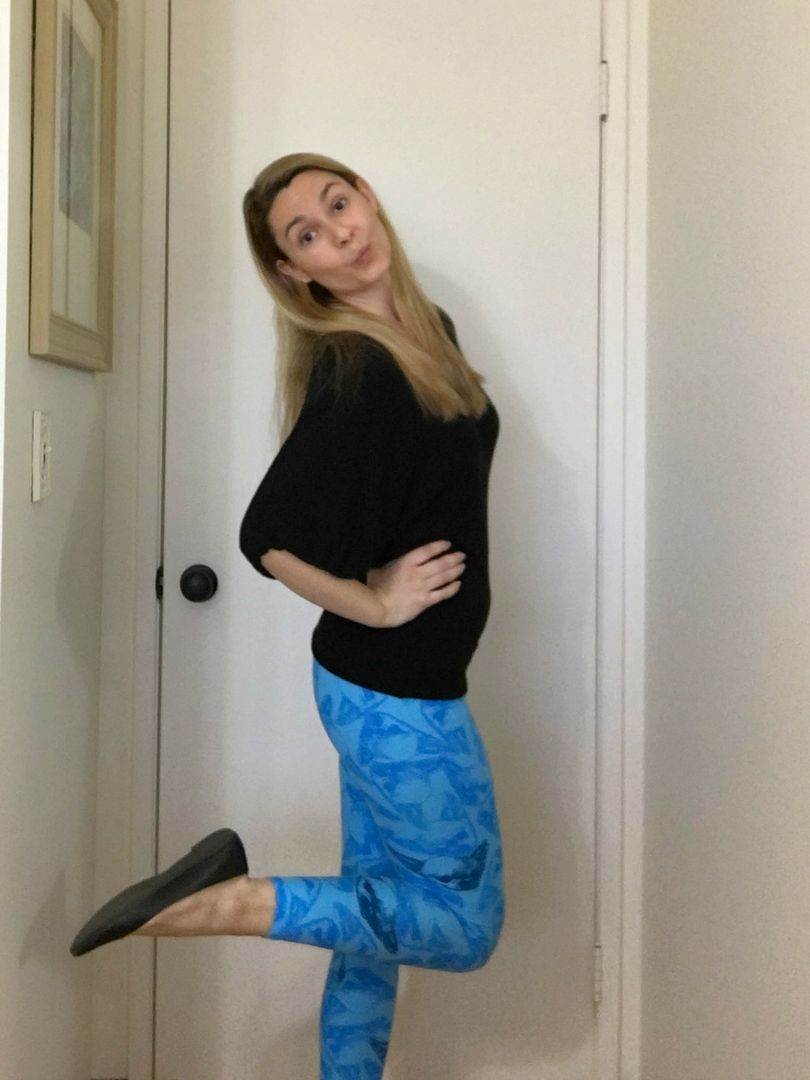 For my second look I went with a black sweater and basic black flats. It's your standard out and about look. You're really good to go for almost any occasion in this look, and you can add jewelry to dress it up more if you want.
Kick Back Casual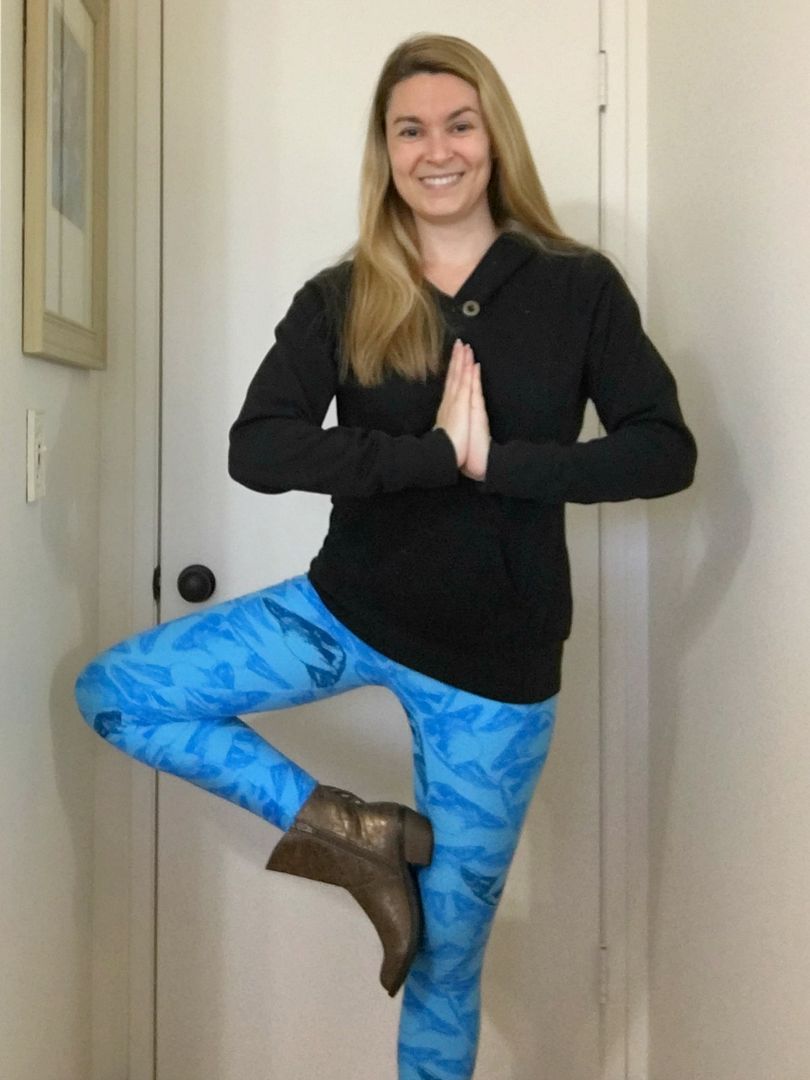 No, I don't actually do yoga in booties, but I was trying to find a creative way to show you the shoes. Listen, I was taking these with a sketchy makeshift tripod and a camera on a timer. We're lucky they're (barely) in focus.
At any rate, if you want to go really casual but still cute, throw on a black hoodie and some cute metallic fringe booties. Perfect for running errands!
So that's how I style my LuLaRoe leggings. Want to try to style your own? I'm having a LuLaRoe party next Tuesday and you're all invited! It's a pop up shop on Facebook, so you can come and browse with no pressure to buy! Hit me up on Facebook if you want an invite to check it out!