25 Jan
It seems like everywhere you look lately the magazines and design blogs are featuring a blanket ladder in every living room. They're wonderful and charming and the perfect touch for any style. Like this beauty from Pottery Barn. Except that beauty is $249 and LOLOLOLOL that ain't happenin' at Chez Anne.
So I went to IKEA, where so many great ideas are born. And I found the IVAR side unit. This unstained pine piece comes in six different sizes and is meant to be the side of a customized storage unit. I picked up the 20″x70″ piece for $15 because I knew it would make a great blanket ladder.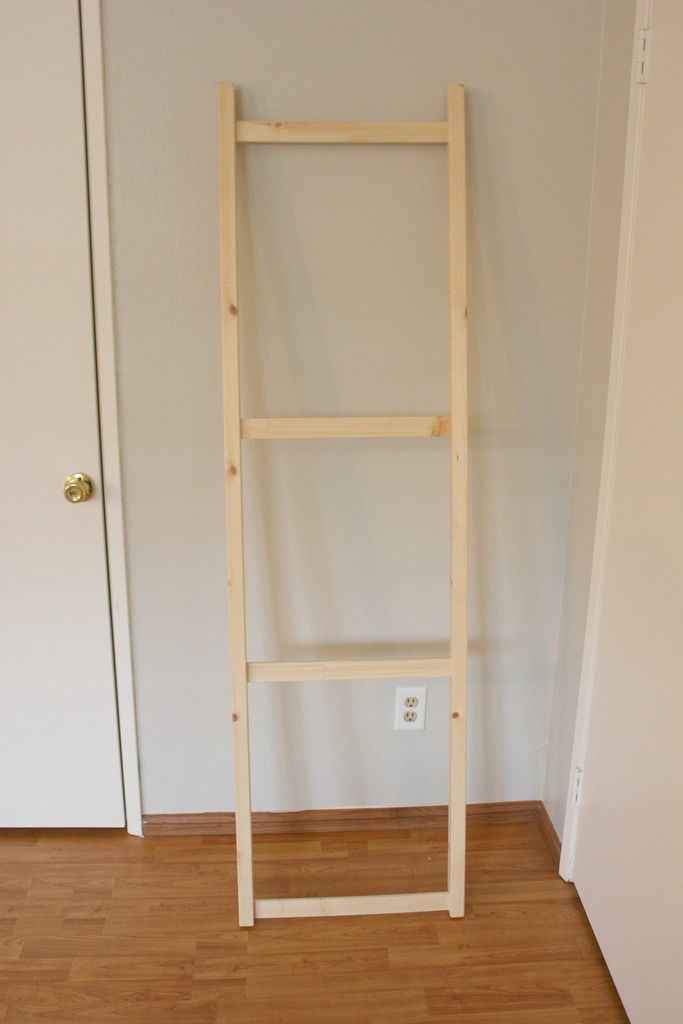 I knew it would be perfect as soon as I got some stain on that beautiful untreated pine. How wonderful is IKEA untreated pine? I get so many ideas every time I look at those pieces! I hit Lowes and found this miracle of modern staining, Minwax Finishing Cloths.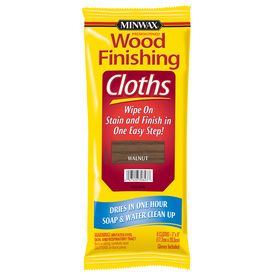 These are fantastic for small projects because they're wipes with the stain and finish in one. You just wipe it on, let it dry, and you're done. Since I was using the untreated pine I didn't even have to sand or pre-treat. You get eight cloths in the pack, and I used three for this project.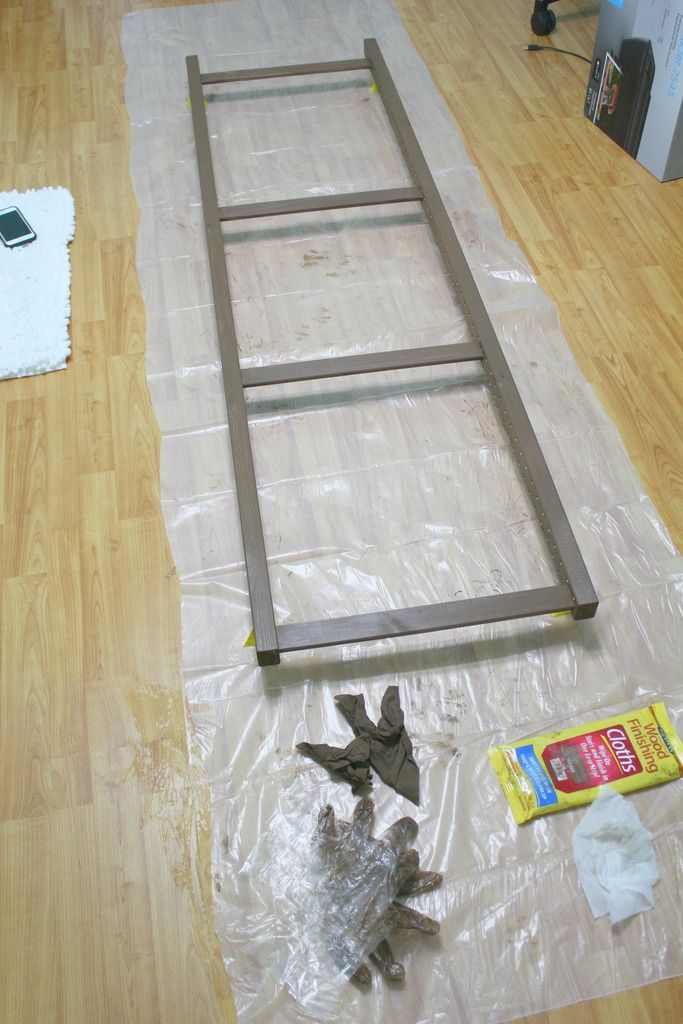 I used my painting pyramids to prop up the ladder on a plastic sheet. Do the back side first, wait for it dry for an hour, then flip it over and do the front side. I attached some felt furniture feet to the top and bottom where it would hit the floor and the wall so I don't scrape anything.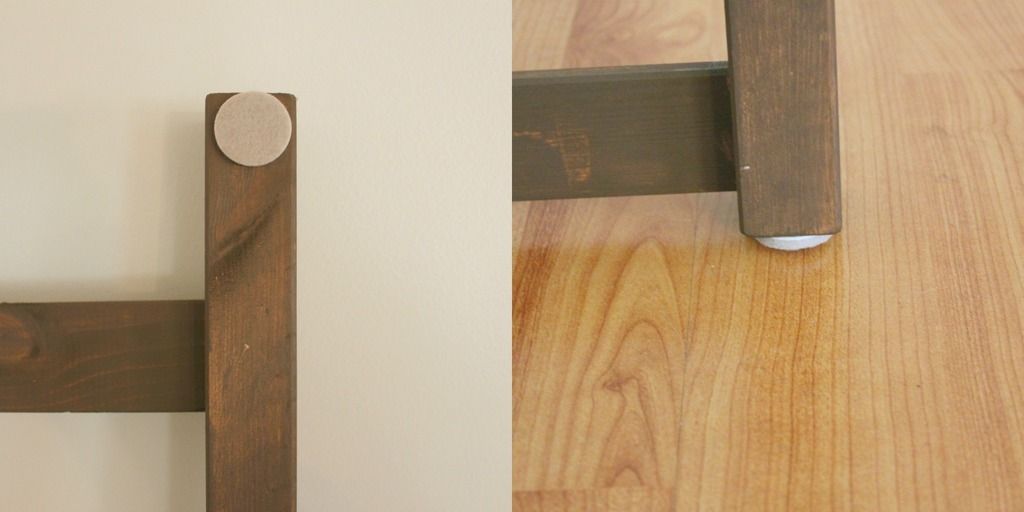 Then just prop it up! I let it cure overnight before I added any blankets. And so I could look at my beautiful stain job.
And then I added my blankets! I'm so happy with the way this turned out!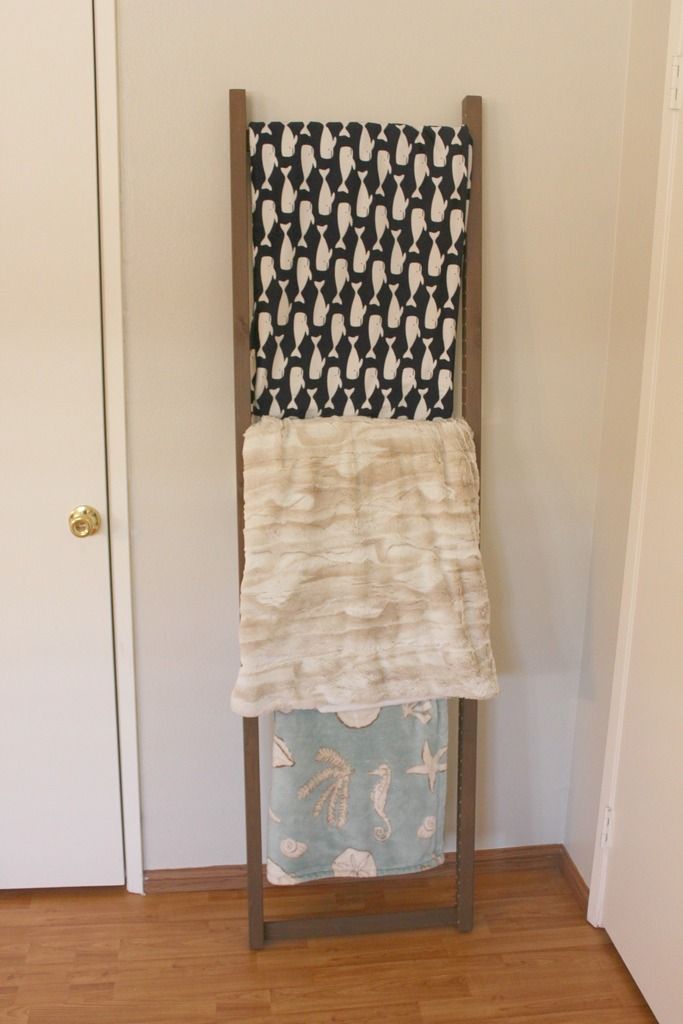 My version was $23.97, so take that, Pottery Barn.