28 May
This is kind of sponsored. Read more at the end, it's a long story.
When I say the words, "raw vegan juice cleanse", what is your first reaction? If you're anything like me, it's something along the lines of "lololol, no thanks, please pass the cake." But stay with me here.
You see, I know the basics about health and wellness, and I give healthy eating a chance in between pizzas. Don't get me wrong, I will destroy your raw veggie tray. Raspberries are probably my favorite snack, tied with edamame. But yeah, pizza. And cake. And the idea of me doing a raw vegan juice cleanse for three days is downright laughable. I mean, the shopping, the chopping, the blending, the dishes. No thanks. That is way too much effort for something that doesn't involve carbs or sugar. So when the people at Kaeng Raeng reached out to ask if I wanted to try their cleanse, I said okay, but don't expect much.
But here's the thing, they don't expect me (or you) to be perfect. Their smoothies are all freeze dried and don't require a blender. You can mix them with water or fruit juice, and with fruit juice they're rather delicious. And much more filling than I expected – I had one for lunch on Saturday and could barely finish the whole thing. I haven't done the full three day cleanse, and none of the great people at Kaeng Raeng got all judgey. I just substitute a smoothie for a meal every once in a while. So I may not be getting the full benefit of the cleanse, but it's a quick, easy, delicious, tasty, and healthy choice. And it's definitely a better choice than a pizza and cake.
So at any rate, I got a chance to talk to Lindsay, the founder of Kaeng Raeng, and her story was really interesting. She started making smoothies when she was working in finance and wanted a healthier choice to bring to work for lunch. Co-workers started asking her to make smoothies for them, and eventually she was getting up at four in the morning to prepare smoothies. When the financial industry collapsed, she took it as a sign to fully launch her business.
One of my favorite things about Lindsay and Kaeng Raeng is the focus on accessibility. Anyone can do this cleanse. You don't have to live within a certain distance of a distribution center. You don't have to clean your dang blender every day. You don't have to buy, wash, chop, and prepare your own fruits and vegetables. You just need to be able to measure water (or juice) and shake.
Kaeng Raeng even has a special water bottle with lines that mark where to fill it to make a smoothie or a juice drink. It doesn't get any easier than that. Because it's freeze dried, there's no loss of nutrients. And, if you're doing the three day cleanse, you supplement the smoothies with a raw vegan diet. That's right, no fasting. You can still chew on things.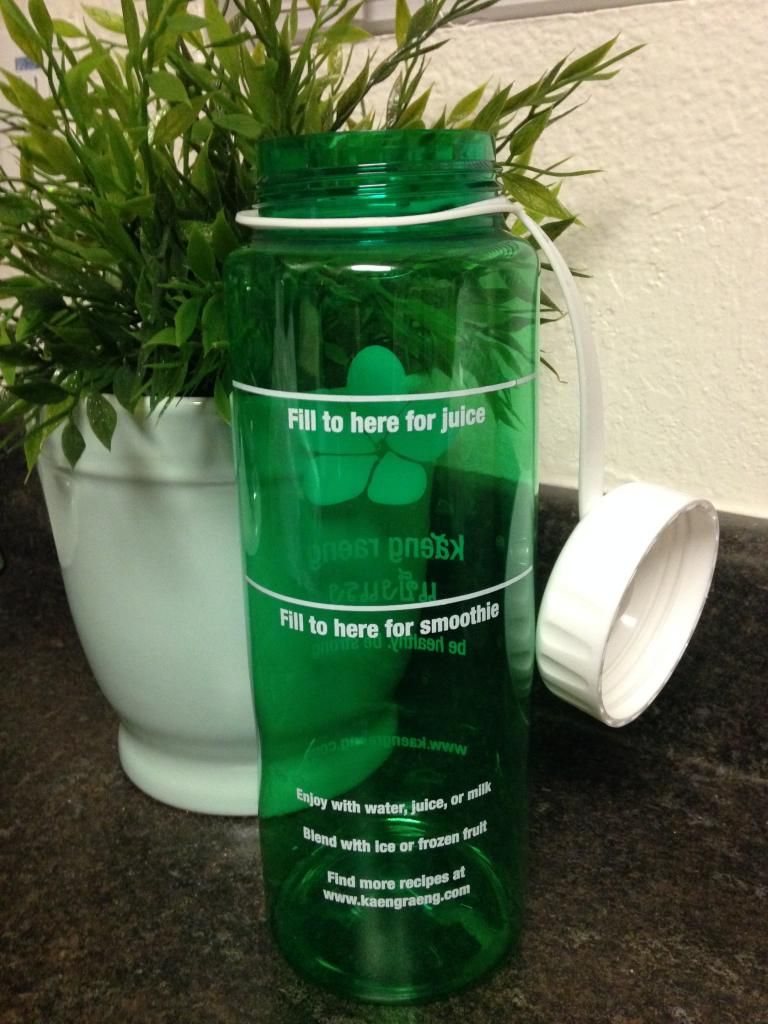 So thank you, Lindsay, for creating a health company that even the laziest health novice (that's me) can enjoy.
You can order Kaeng Raeng online, and there are even trial packs available if you're not ready to commit to the whole thing.
Disclosure: Kaeng Raeng reached out to offer me a free three day cleanse, no strings attached. After talking to them about my experiences with the product, they asked if I would be interested in talking to Lindsay. I think her story and product is really interesting, so I'm publishing it. So yeah, do with that what you will, FTC.