6 Mar
This post is sponsored by Kohl's.
When Kohl's asked me if I would be interested in trying out some pink pieces and working them into my wardrobe, I said heck yes. I never wear pink, so I thought it would be a fun challenge. Stick with me through the narcissism, there's a giveaway at the end.
The first item they sent was this LC Lauren Conrad Floral Fit & Flare Dress (on sale for $48).
I have to be honest, this is not something I would ever pick out for myself. It's ultra feminine, which isn't really my style. But I did have fun wearing it – I felt ready for an afternoon tea party. I paired it with my nude LC Lauren Conrad Platform High Heels.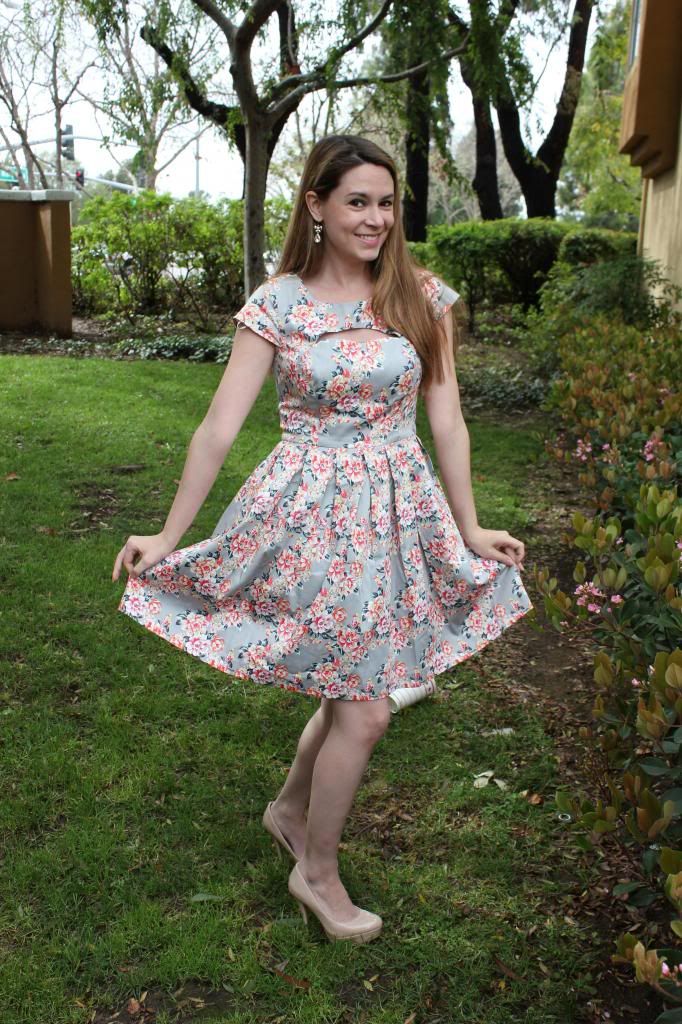 Then I decided to get fancy and do a twirl. Pro Tip: Don't try to twirl in 4.5″ heels on uneven, muddy ground.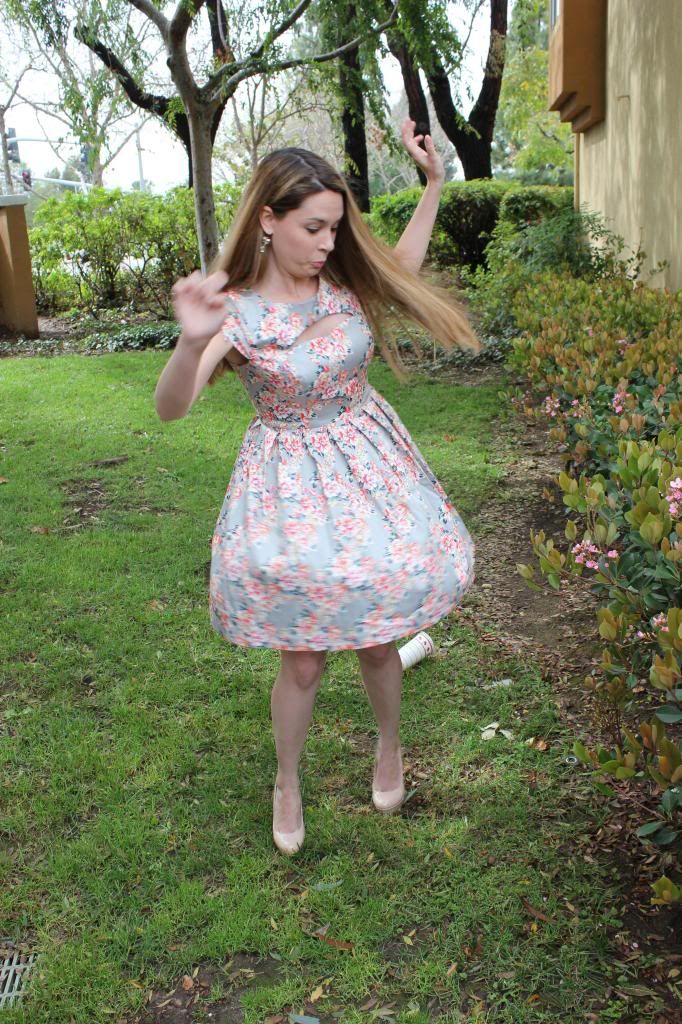 The next piece I got was this ELLE Floral Striped Crepe Top (on sale for $27). It's actually more gray than beige, and I love the lightweight material.
I paired this with LC Lauren Conrad Skinny French Terry Pants and SO boots that seem to be out of stock. I really liked this top, and this is definitely an outfit I would wear again.
Here's a picture of me awkwardly leaning on a tree.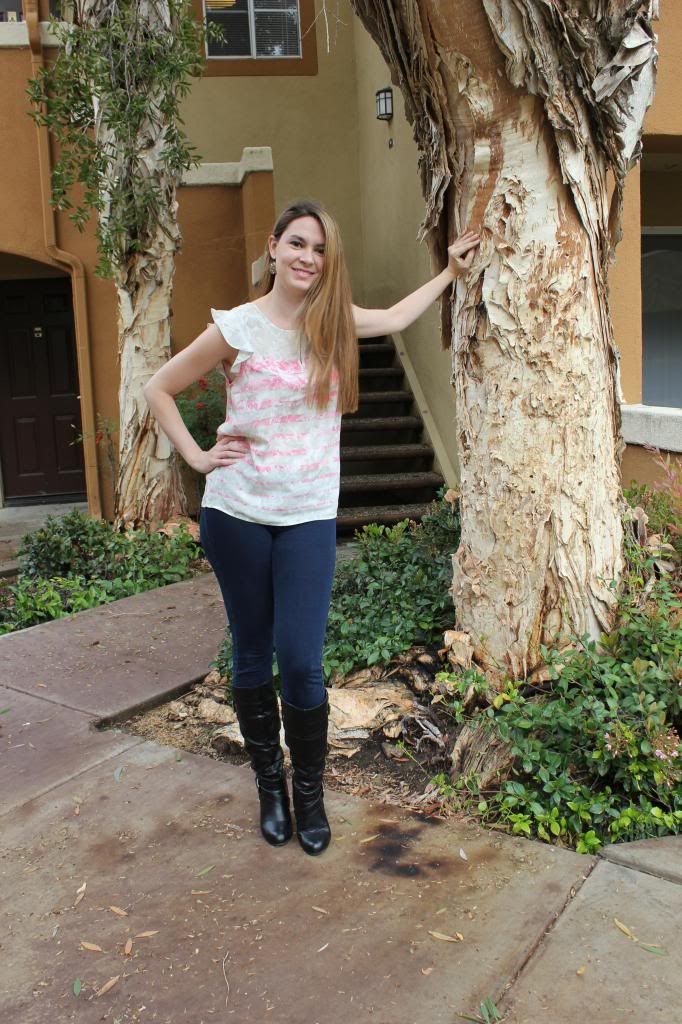 The last piece they sent was a Lily Rose hi-low dress that is also out of stock. This is a look I've been wanting to try, but have been too nervous to actually do. Thanks, Kohl's! I paired this with my Journee Collection Fame Cowboy Boots (no longer available in the dark brown I have) and the cutest little bear you ever did see.
So, do you want to add a #WinkofPink to your wardrobe? You're in luck, because I'm giving away a $50 gift card to Kohl's! Enter using the widget below, and good luck!
a Rafflecopter giveaway
Oh yeah, and here's a gratuitous picture of me and Bear. Because he's just too cute.