24 Feb
Saturday night I went to Miley's Bangerz Tour with AJ and it was, well, bangin'. I really don't even know where to begin, it was such a fun night. That woman knows how to put on a show.
But AJ and I are no slouches either, and our LED bows were pretty excellent too.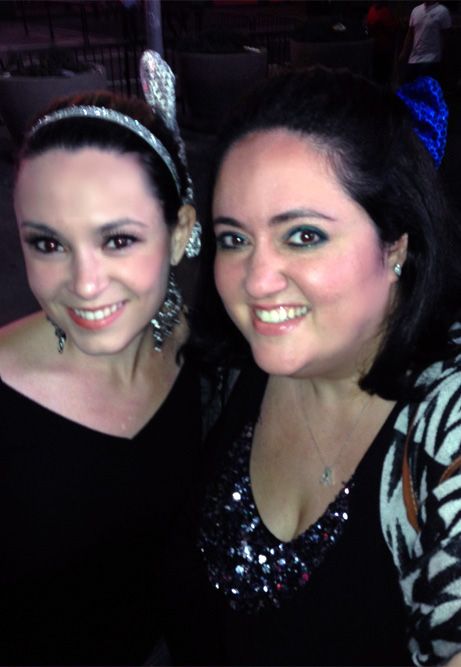 Unsurprisingly, there were protestors scattered outside Staples. I always say if someone tells you you're going to hell, you know it's going to be a fun night.
But hey, she warned y'all.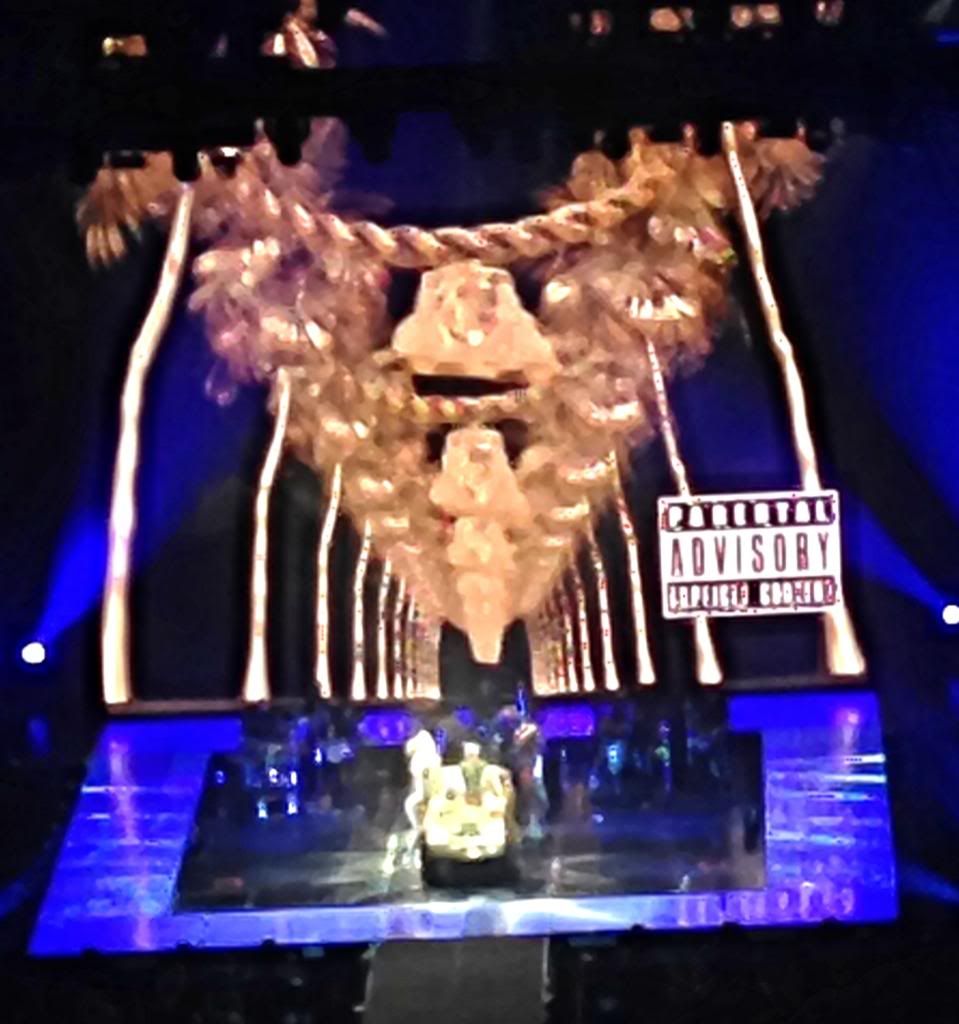 Miley appeared sliding down a tongue slide, which is a weird sentence to write.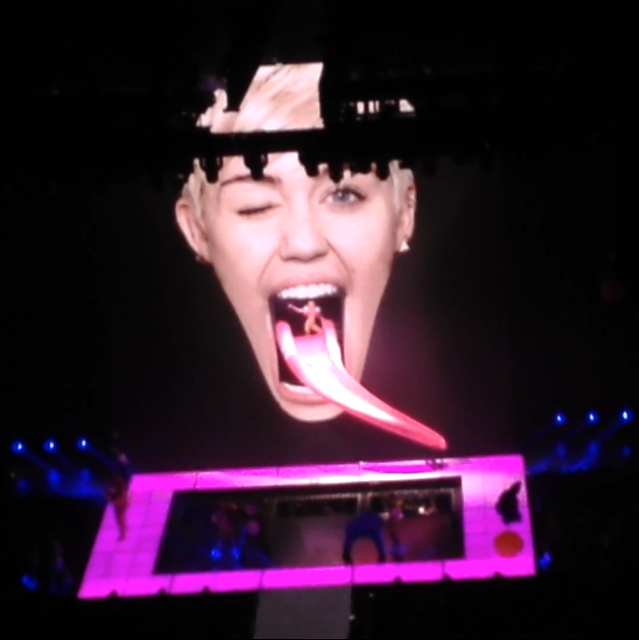 Her costumes were amazing. I really need more feathers in my life, and now I have an overwhelming desire to wear cowboy boots with a sequined evening gown. I also probably need to reevaluate my life when I start taking fashion cues from Miles.
Images from MTV. My seats weren't that good.
There were so many highlights. I mean, really, the whole show was a highlight reel. Here are some of my favorites.
23. I'm obsessed with this song, and I really didn't think she would do it, so that was a great surprise. Plus, I loved her nod to Xtina with the red leather chaps.
SPACE. CAT. I wore my space cat pants, because of course I did, and those kitties were very excited to see their much larger doppleganger on stage during "We Can't Stop". (The one on the left is my pants, the one on the right is Miley's lip syncer.)
And, course, "Party in the USA", complete with a dancing cat.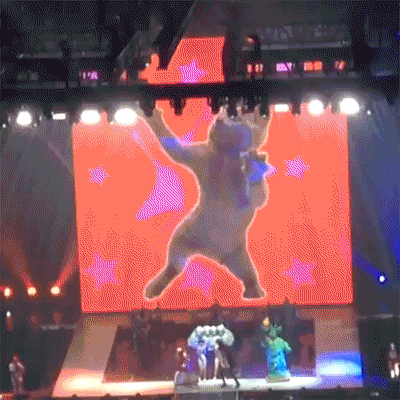 You can catch more highlights on my Instagram.
Oh yeah, and I may or may not have bought Miley Cyrus panties. (I totally did.) And this is the first and only time you'll see my underwear on the internet.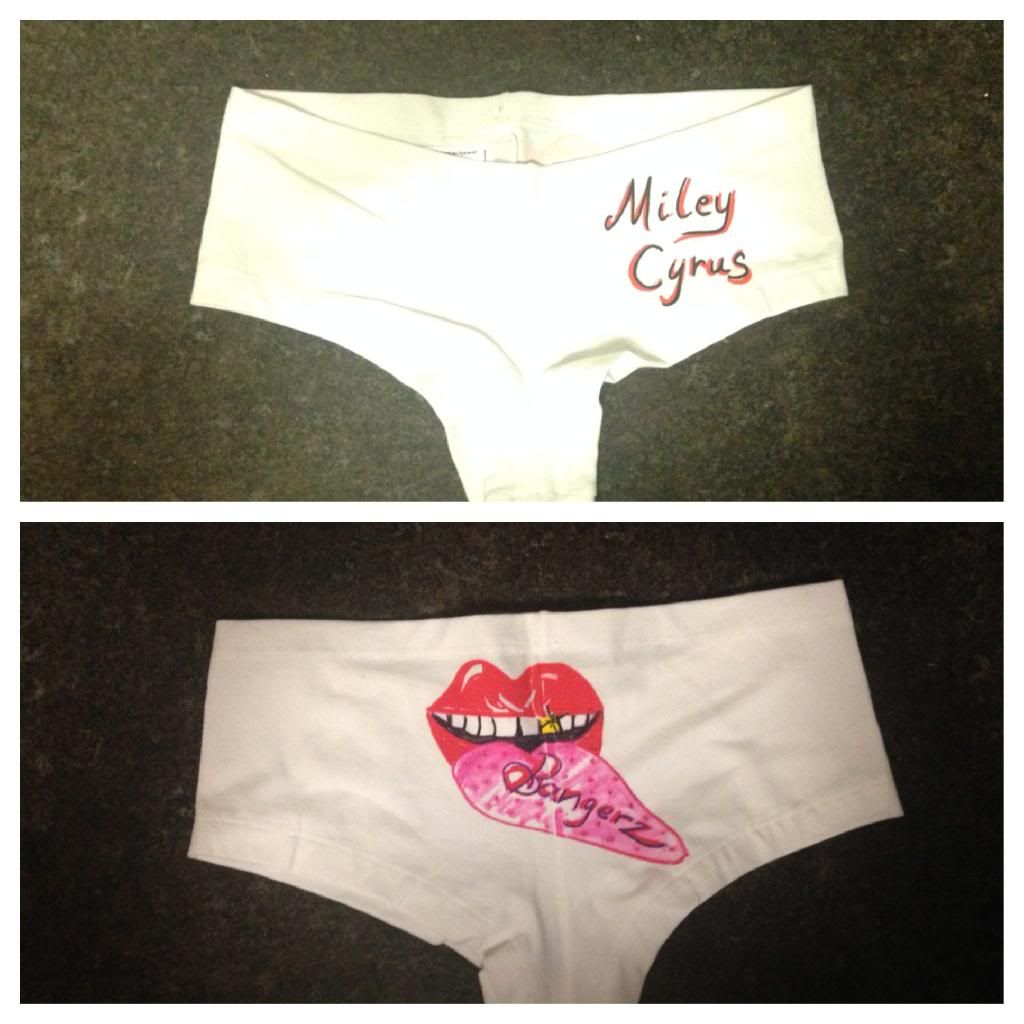 Yes, it was outrageous. Yes, it was very sexual. No, it was not appropriate for children. And yes, I loved every minute of it.