22 Nov
You may remember when I told you all I was going to the Hollywood Wax Museum with AJ to see what kind of trouble we could scare up. Well we went, and we had a blast! There's so much fun stuff to do at the Hollywood Wax Museum, it's really not your typical "museum". There's a great flow to the building so you can make sure you see everything, you kind of follow a path. Plus, none of the wax figures are behind glass. You can get nice and close for photos with any of the stars in the museum, and there are also some "sets" built to encourage interaction.
We felt the wind in our hair with Jack on the bow of the Titanic….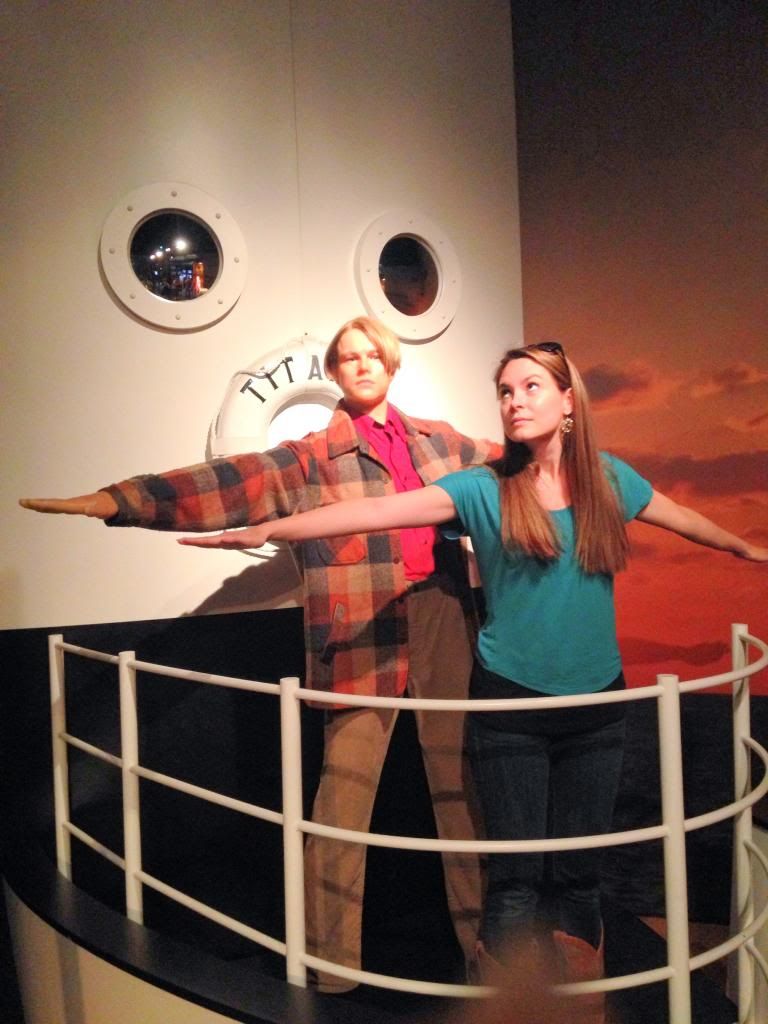 Worked on our magic with Jeannie…
Sold Vitameatavegamin with Lucy…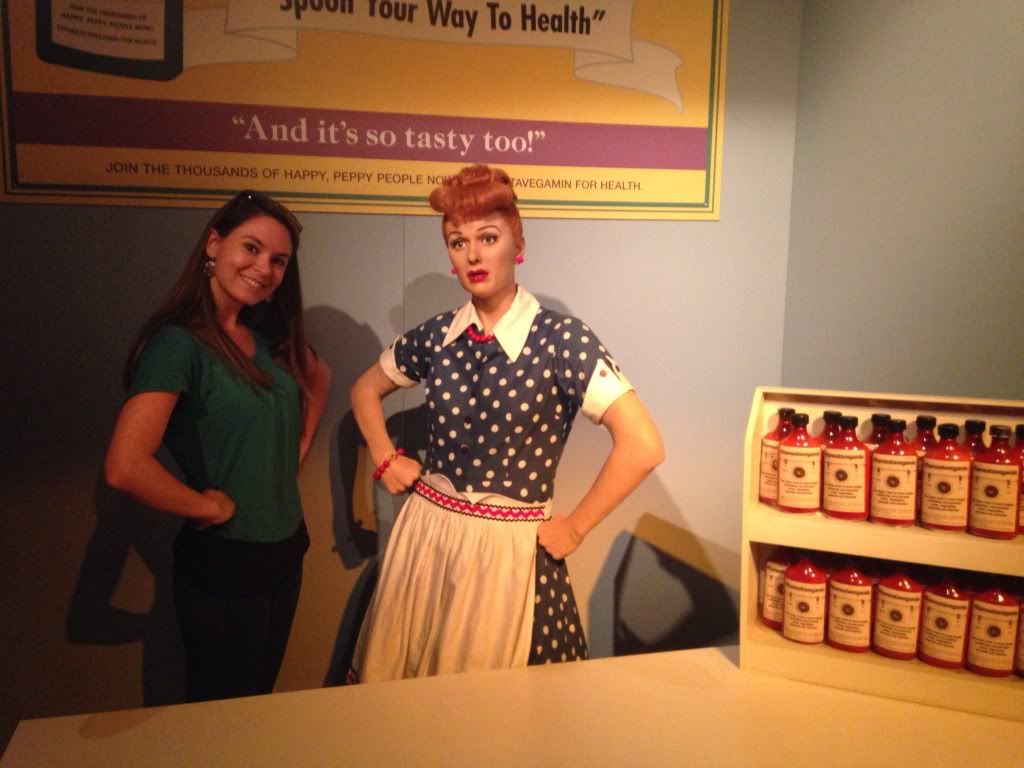 And even got cozy with Heff….
(I can't believe I just posted that picture. I'm sorry you had to see that, Daddy.)
If you're looking for fun things to do in Hollywood, you'll definitely want to check out the Hollywood Wax Museum for some outside-the-box family fun. Adult tickets are $16.99 (kids are $8.99) and the museum is open from 10am to midnight, 365 days a year. And lemme tell ya, there's a horror movie section that would be a lot of fun late at night. You can also get a Hollywood VIP Pass ($29.99 for adults, $16.99 for kids) that includes admission to the Hollywood Wax Museum, Guinness World Records Museum, Ripley's Believe it or Not!
Not going to be in Southern California any time soon? No worries. The Hollywood Wax Museum also has locations in Pigeon Forge, TN and Branson, MO. Of course, I'm partial to the Hollywood location, because it's right around the corner from Mel's Diner, and Mel's has great milkshakes. I love a good milkshake.
You can also check out the Hollywood Wax Museum on Facebook and Twitter.
I was selected for this opportunity as a member of Clever Girls Collective and the content and opinions expressed here are all my own.