8 May
I had a t-shirt from my office that I wanted to turn into a dog shirt for Teddy, but I couldn't find any tutorials online to tell me how to make a dog shirt out of a t shirt, so I decided to write my own. You're welcome.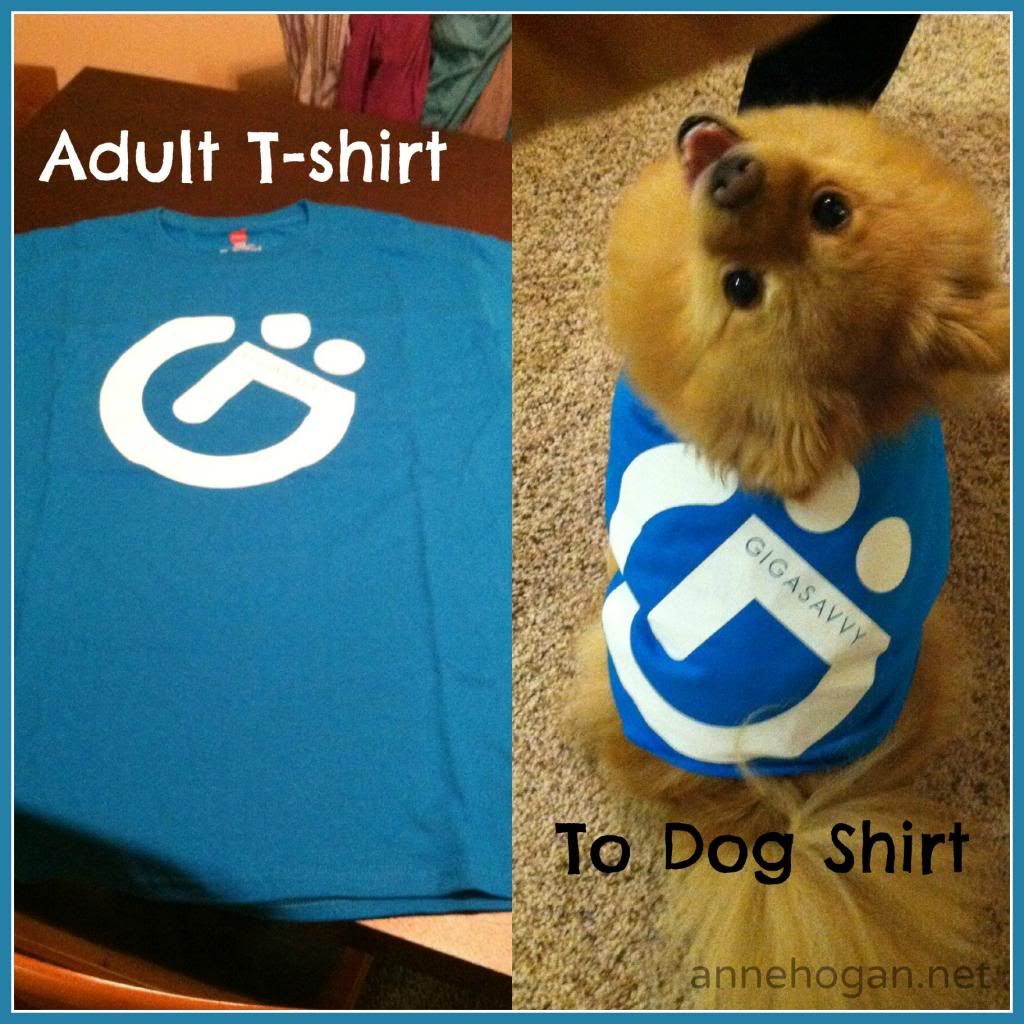 Here's what you'll need:
T-shirt

Scissors

Fastener – I was doing this late at night and feeling lazy, so I used a safety pin, but you could use velcro or a button.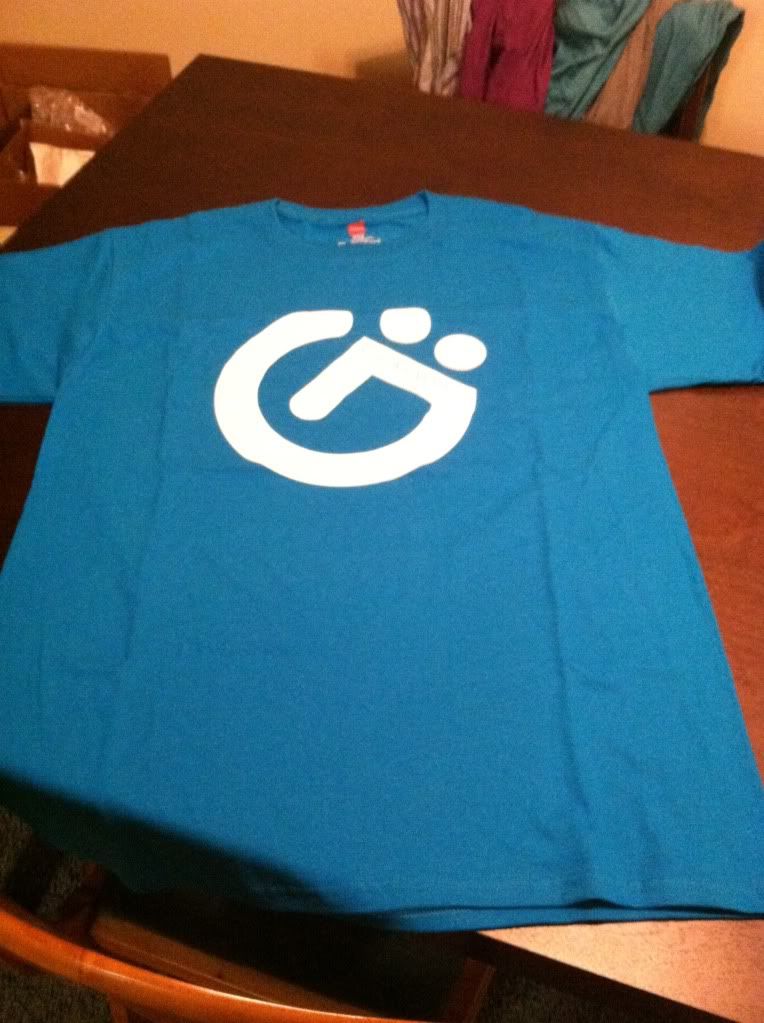 Now hold the shirt up to your dog model, with the neck hole at their neck. You can even slip it over their head, if your model is feeling cooperative. (Mine was not.) Eyeball the spot where you'll want to cut off the bottom of the shirt. I could have gone shorter, but the whole point was to have my company logo on there, so I made it a little long.
Next cut a line straight up the middle of the back of the shirt.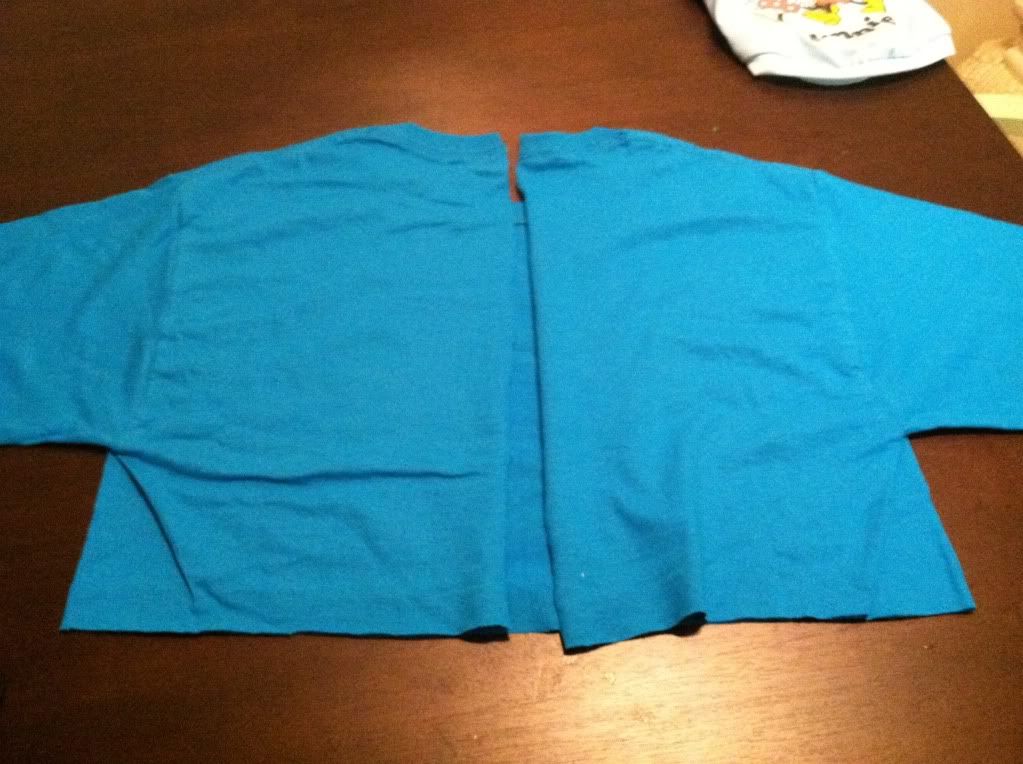 I forgot to take pictures of this part, but you're going to cut off the sleeves, cut along the shoulder seam, and then open the shirt up. From there, cut from the bottom of the sleeve hole across so that you cut out the back panel, while leaving a strip a few inches thick along the bottom. You're going to use this as a tie to keep the shirt on the dog. Clear as mud? Hopefully this picture helps, but if not, please ask me questions in the comments and I'll do my best to answer! You'll also want to use your dog model for this part to make sure your ratios are right, and cut more or less depending on the size of your dog.
Now you'll want to attach your fastener to keep the (now smaller) neck hole closed. I used a safety pin and it worked just fine. Of course, my dog is crazy fluffy, so you really can't see it anyway. Slip the neck hole over your dog's head, and use the strips you left at the bottom to tie the shirt on around his belly.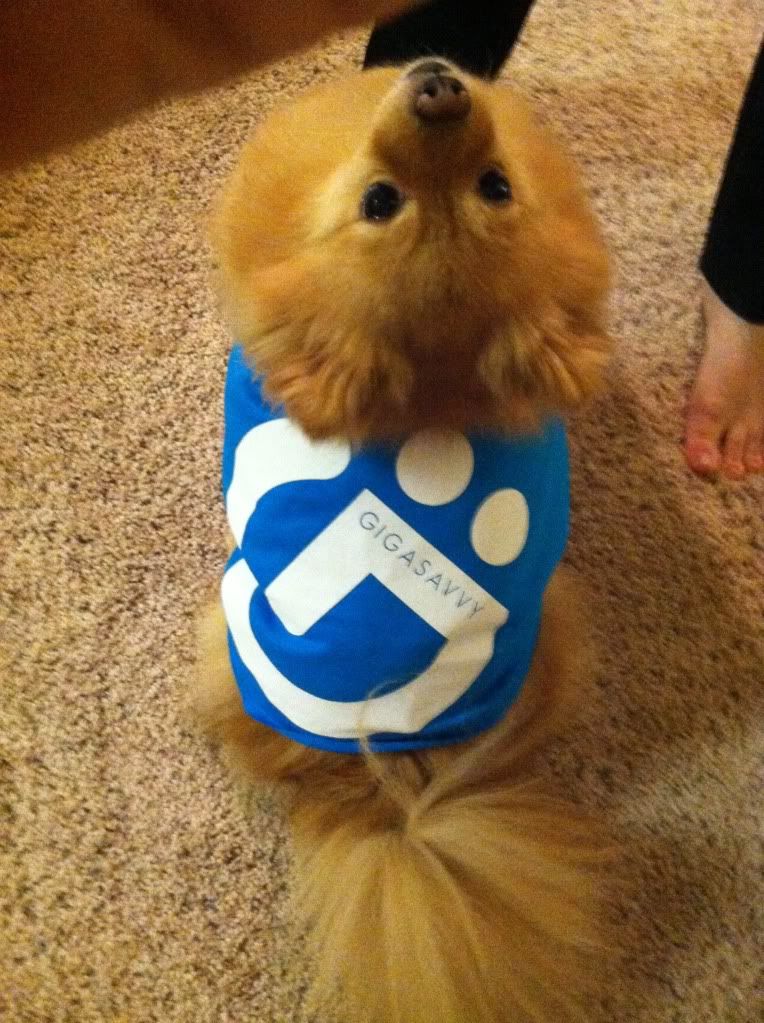 And ta da! You just turned an adult t-shirt into a dog shirt. Now, if you did what I did and made it longer to accommodate a logo or other image your ties will be pretty low on the dog's belly, so you'll want to take this shirt off for potty breaks, especially if you have a boy dog.
Sorry for the bad photos, but I took them with my iPhone after dark. If you have any questions about the process, just shout!