6 Jan
In general, I prefer shatterproof ornaments. Because I am a bit of a klutz. Some of you may have seen my heartbreaking tweet earlier today, when one of my favorite ornaments bit the dust. My glass Diet Coke can – the one on the top in this "before" picture: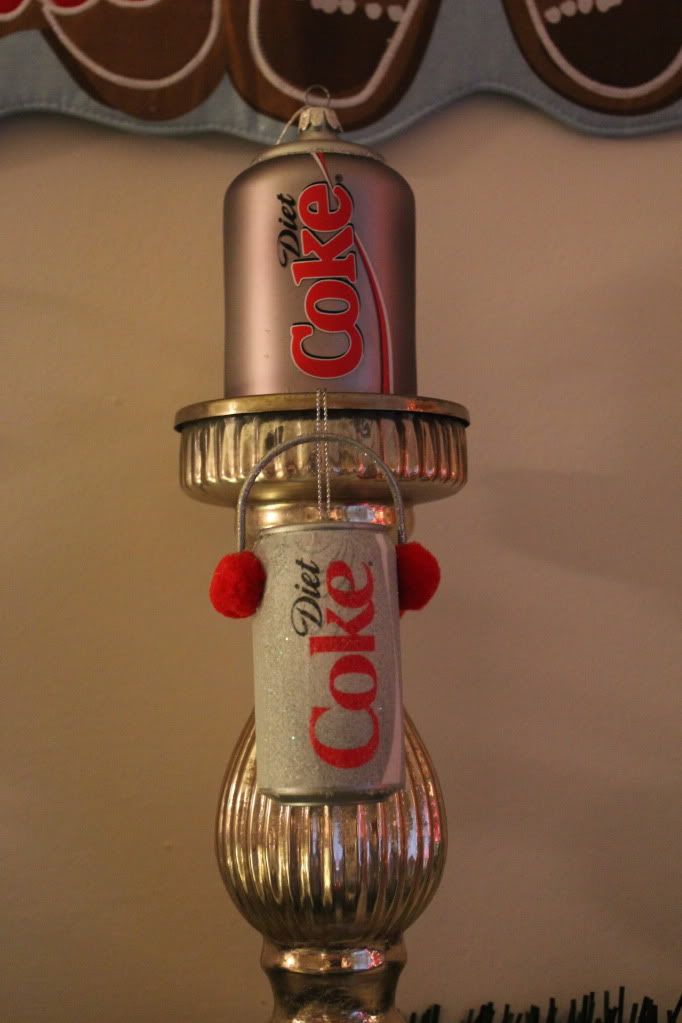 I had decided to finally get my butt in gear and start taking down my Christmas decorations, when CRASH. Down it went, right onto the hearth.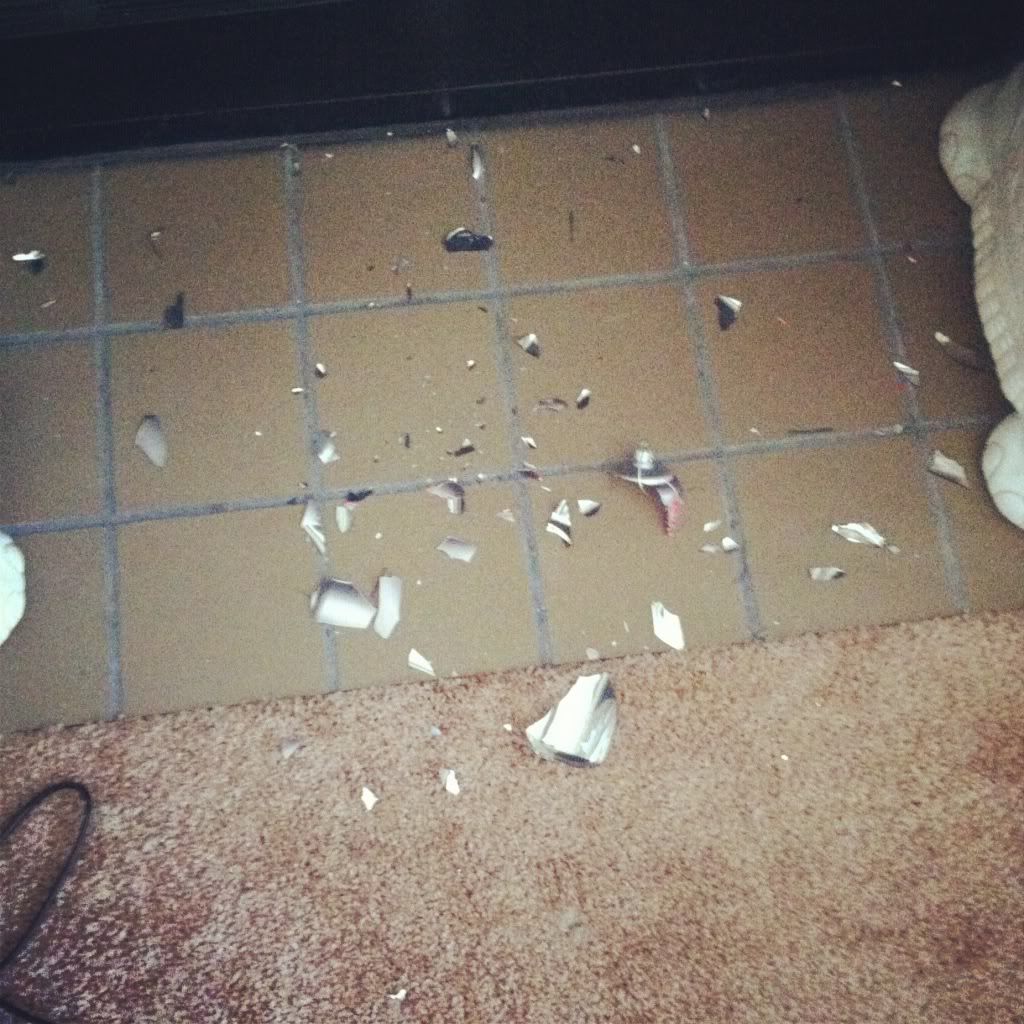 Devastating. Seriously. And now, this is all that's left of my beloved ornament: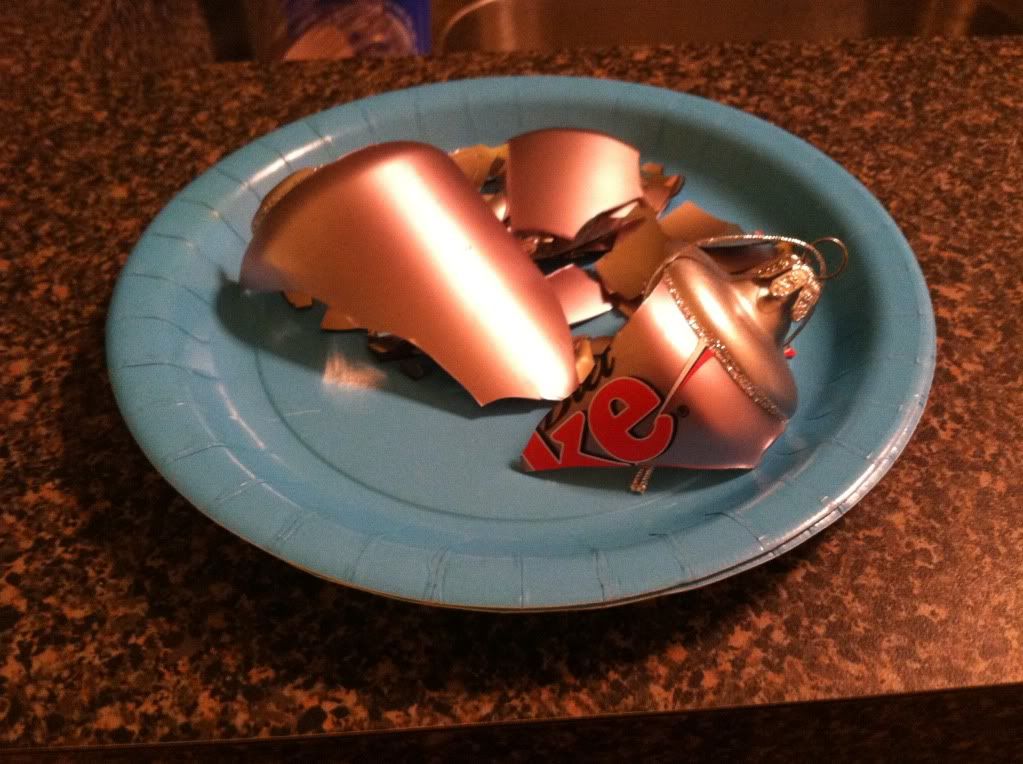 Obviously I could no longer continue to work on putting away decorations. I had no choice but to take a nap and console myself with a Godiva bar. Thank you all for your well wishes during this, my time of mourning.