7 Nov
You know what I love the most about the fair every year? Getting my annual deep fried Snickers bar. So when I was faced with a giant bowl of leftover Halloween candy, I got a brilliant idea. I would make my OWN deep fried candy bars.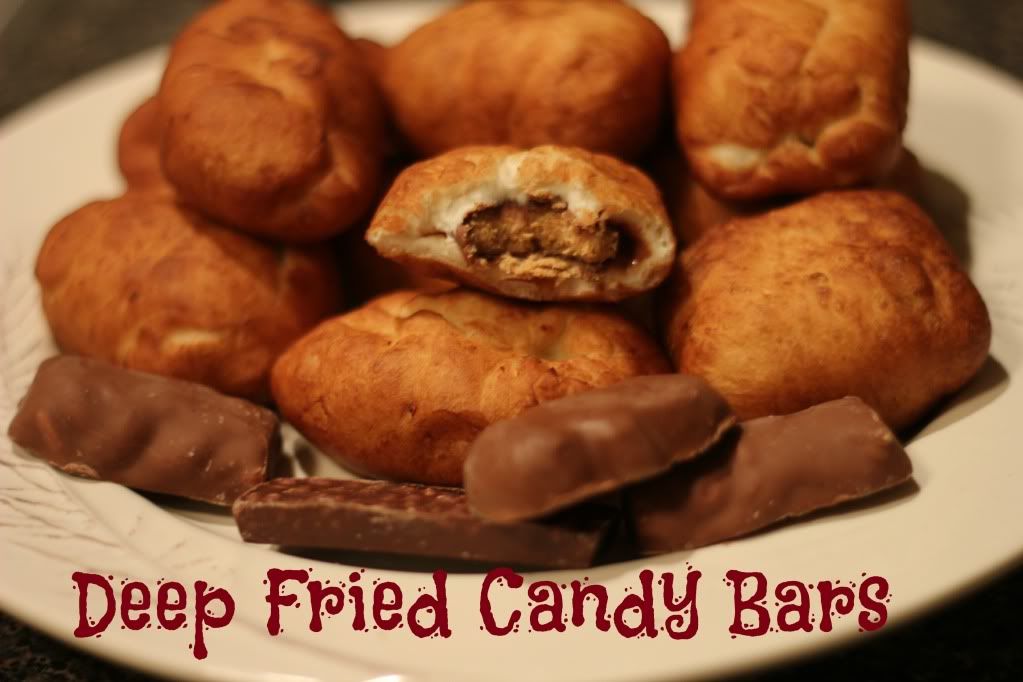 If you want to make your own deep fried deliciousness at home, read on. All you need is vegetable oil, miniature candy bars, and a can of biscuits – the regular size, not the big ones.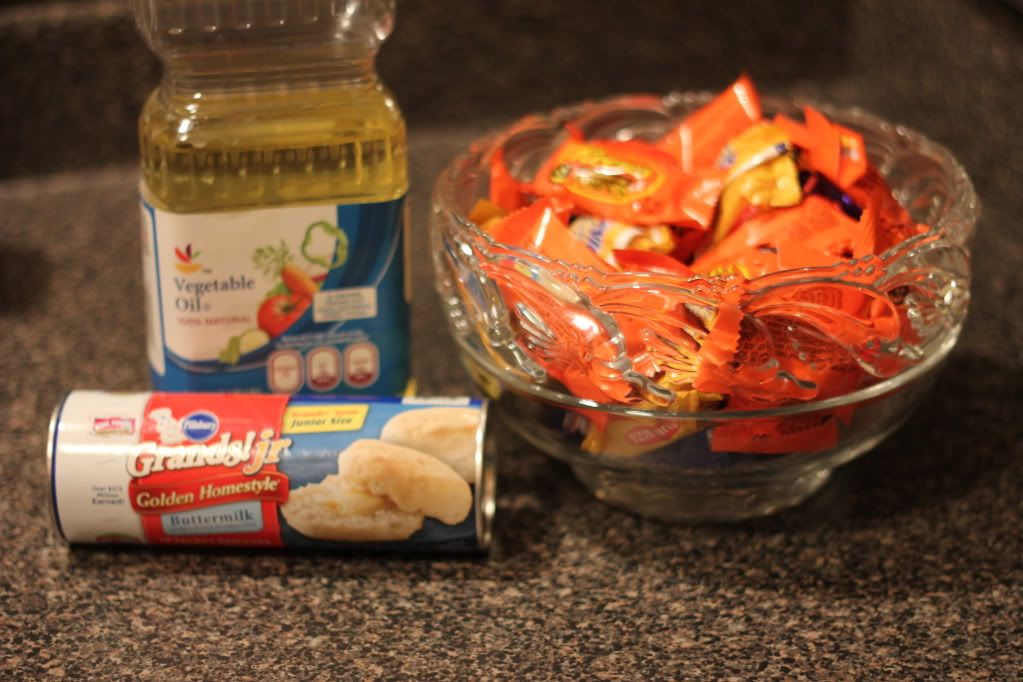 Start by heating up your oil. I don't know how hot it should be, because I'm not the kind of person who owns a candy thermometer. I used a medium sized sauce pan and added about an inch of oil. While that's heating up, take out the biscuits and unwrap the candy bars. You're going to wrap the dough around the candy.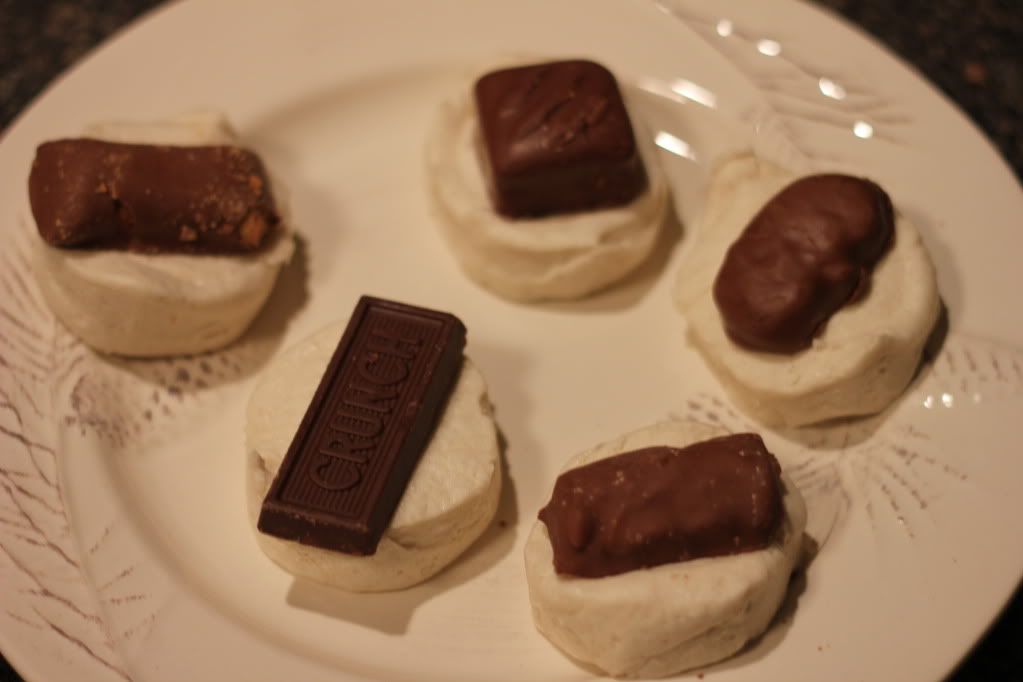 Just use your hands to flatten out the biscuits and wrap them around the candy bars. Try to get the dough as thin as you can because it's going to cook fast and you want to make sure the center gets cooked without burning the outside. You also want to make sure you don't have any holes or tears in the dough so the chocolate doesn't melt out while you're frying them.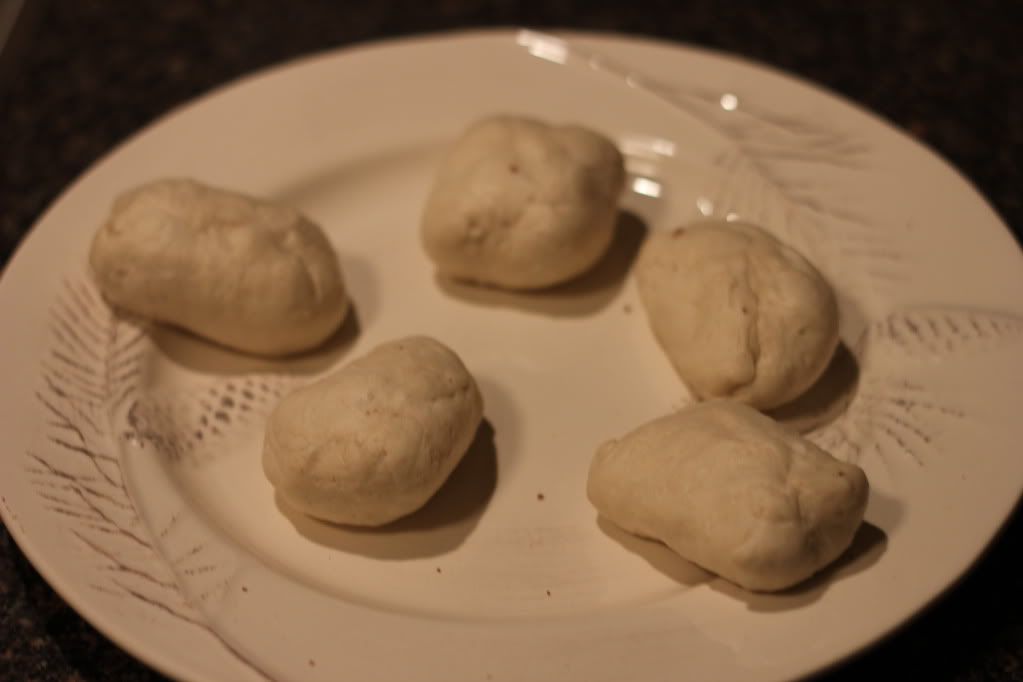 Then drop them in the hot oil one at a time. These cook REALLY fast – drop them in, turn them over, and they're pretty much done. When they're golden brown take them out with a slotted spoon and put them on a plate lined with paper towels.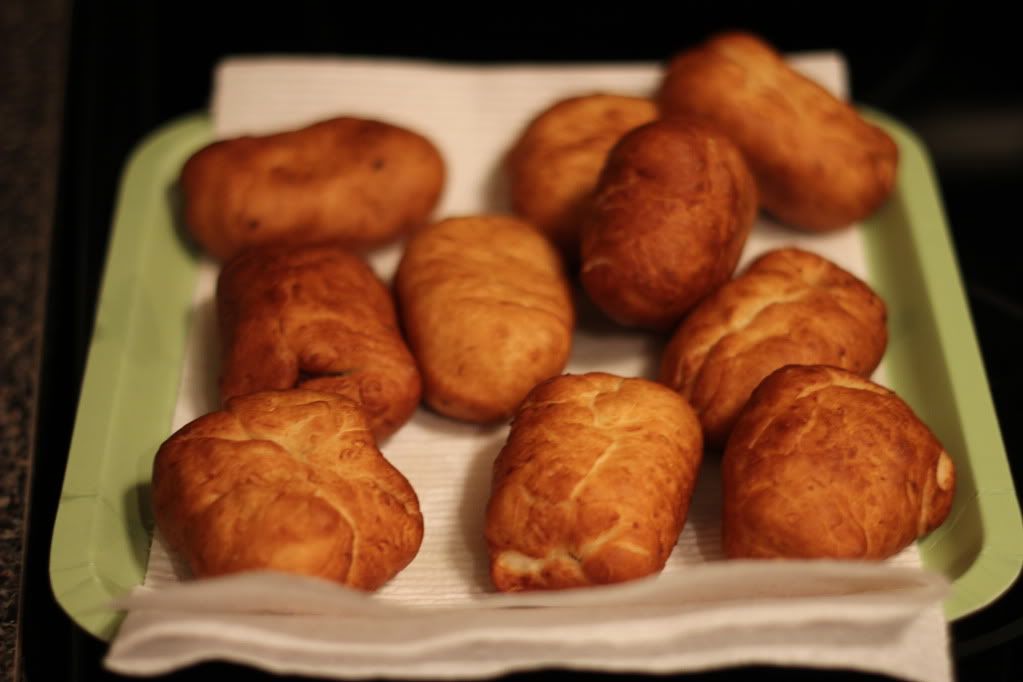 Pro Tip: Don't use a plastic spoon. Hot oil is hot and hot things melt plastic.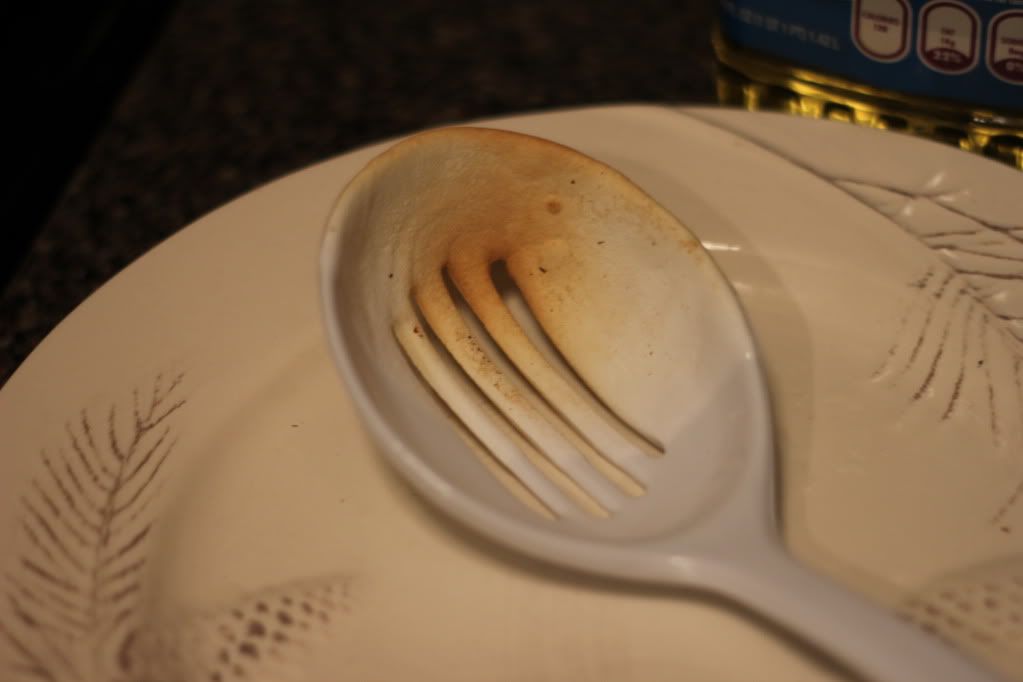 And then you're done! The great thing about these is that they cool almost as fast as they cook, so if you have little (or big) grabby hands they won't have to wait long!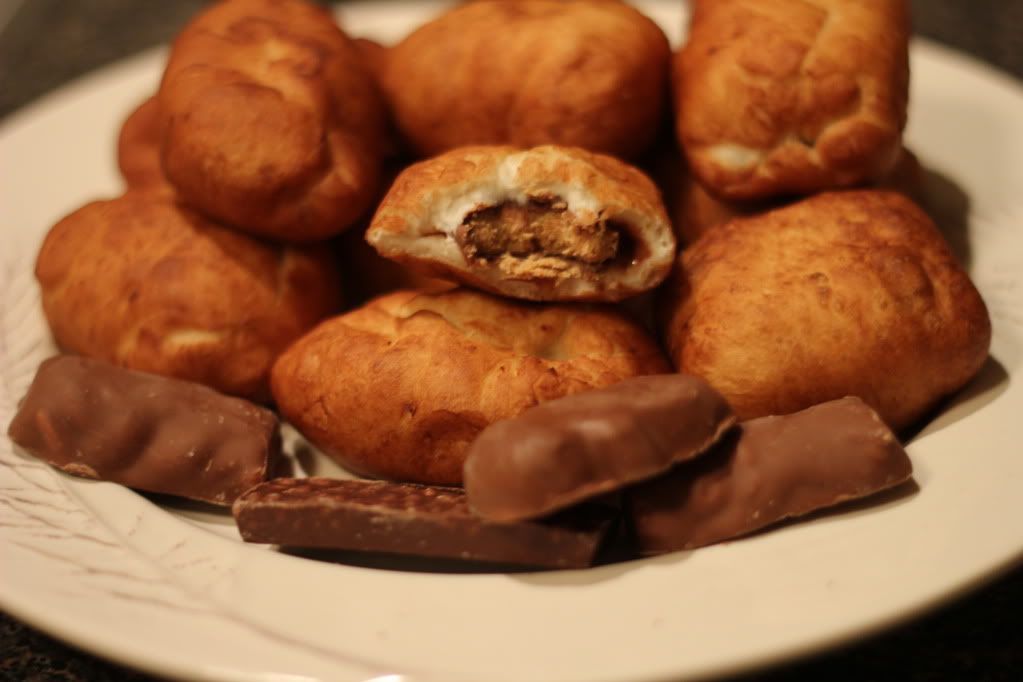 If you love it, Pin it! And if you make your own, let me know how they turn out!