31 Oct
Sandy put a damper on things here in the Northeast (I actually forgot it was Halloween until I heard it on the radio this morning) but nothing can stop Teddy Bear from having a good time!
You may remember his stunning appearance as Tinkerbell last year. Well this year he's bringing back the glamor as a witch!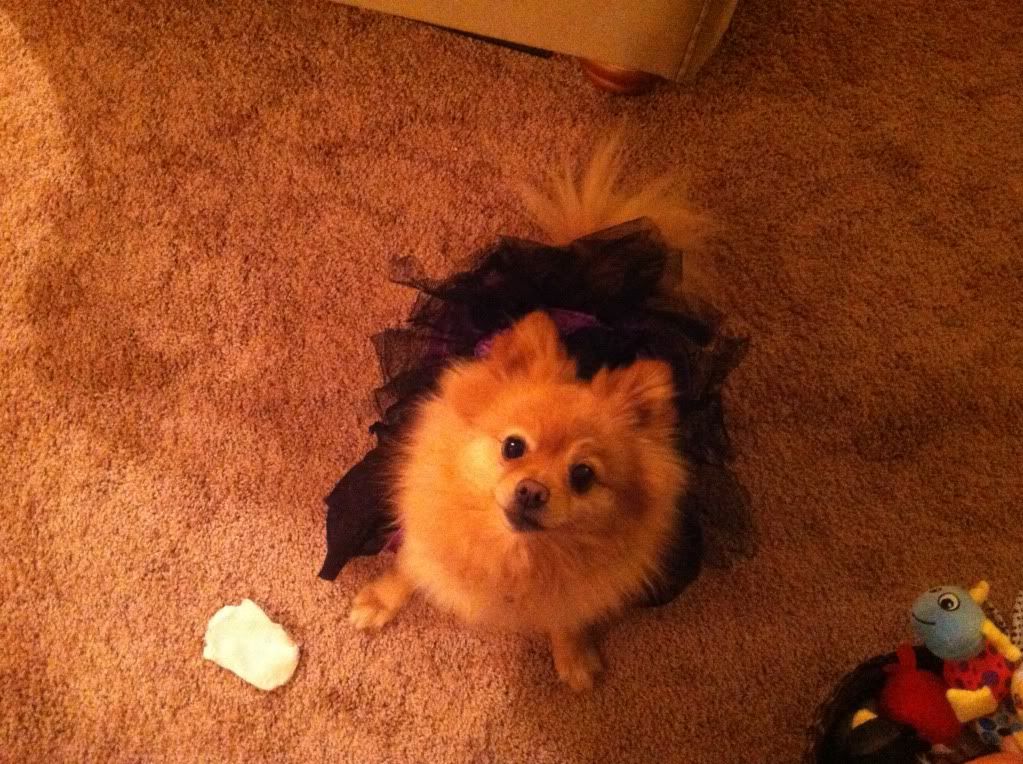 Complete with a purple satin dress, black tutu, and black cape.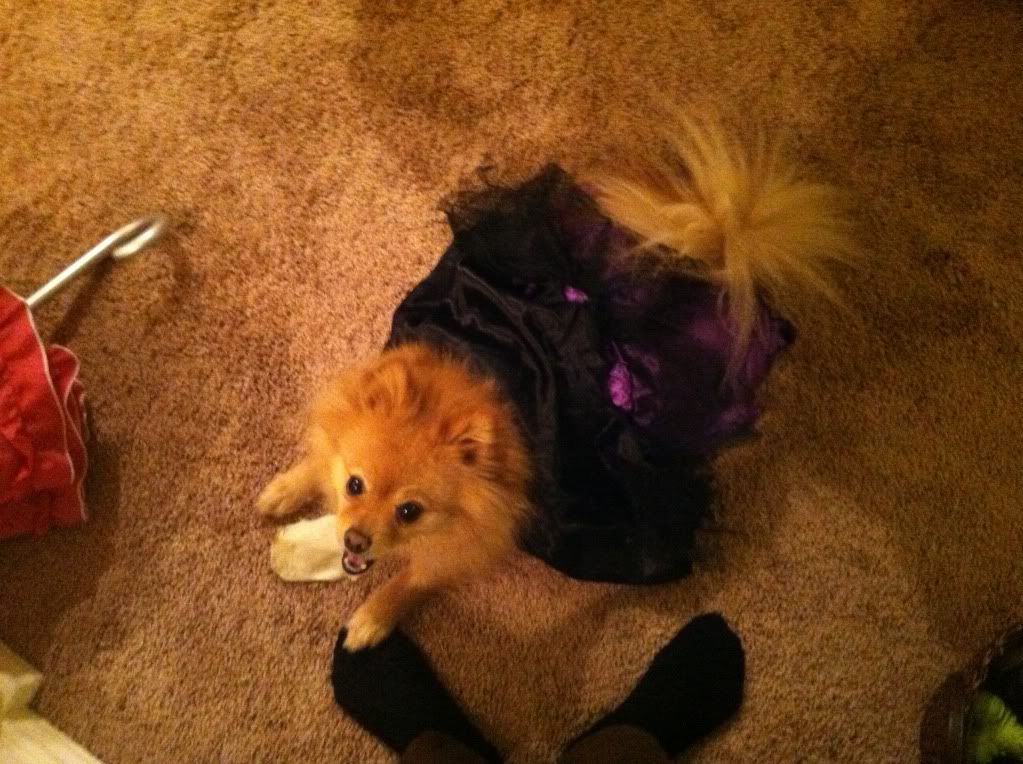 I love his paw on my foot in this picture. "Mom! Mom, do you see me? Look at me in my dress! I'm chewing on my bone in my dress!"
Sorry about the bad photos, I took them with my phone, and the lighting in my apartment isn't so great. Plus, getting Bear to sit still in his fancy dress was no joke. I took this video after he had calmed down considerably. Someone loves feeling pretty…
That should also erase any doubts anyone has about Teddy's love of dressing up.
And if anyone's curious, this is what the dress looks like. It's not a dog costume, it's actually for a human baby.