26 Sep
I decided in my new apartment, the bathroom is going to be all out geek chic. I am SO excited, and I have a TON of fun projects planned! The first was this fun necklace holder, made out of an old game board. See, it does double duty as my geek chic bathroom decor and my entry for the game piece challenge at His & Hers.
I started with a board game I found at Goodwill for $1. I used an old kitchen knife to saw off 1/4 of the game board.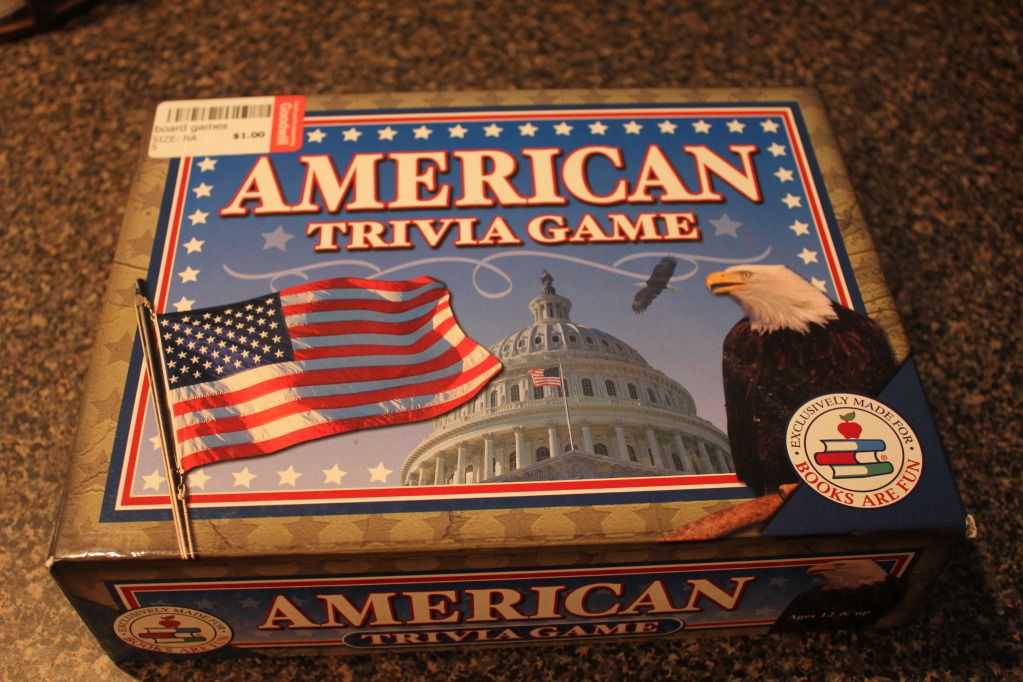 Then I Mod Podged some panels from an old Watchmen comic book onto the back of the board, and used E600 to attach the game pieces as pegs.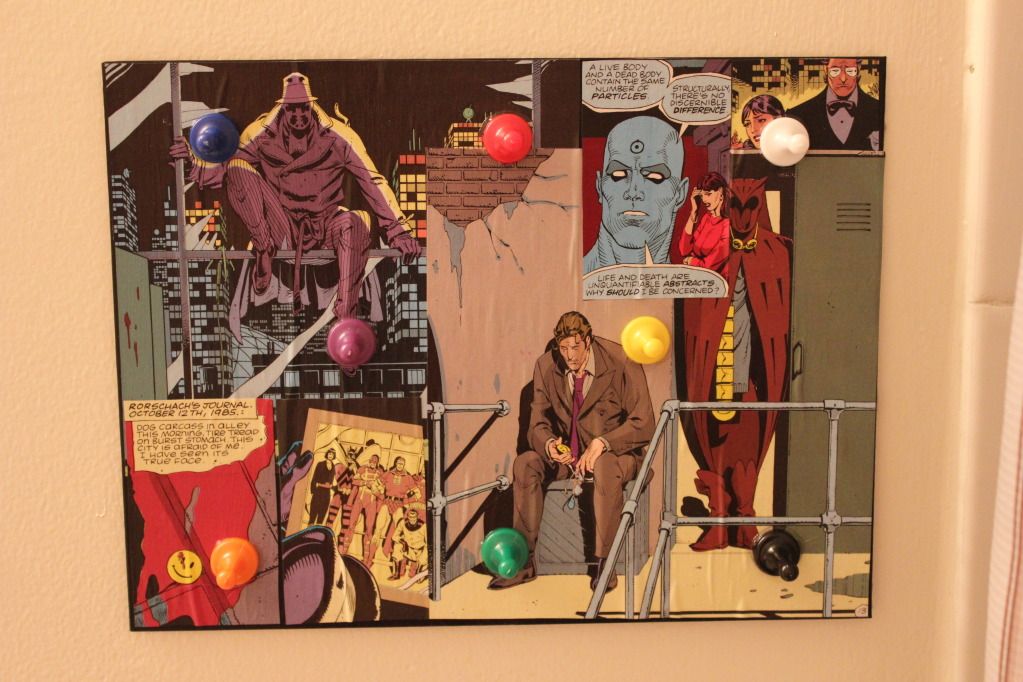 On the back, which was really the front of the board, I used some more E600 to attach three thumbtacks that I used to hang it on the wall.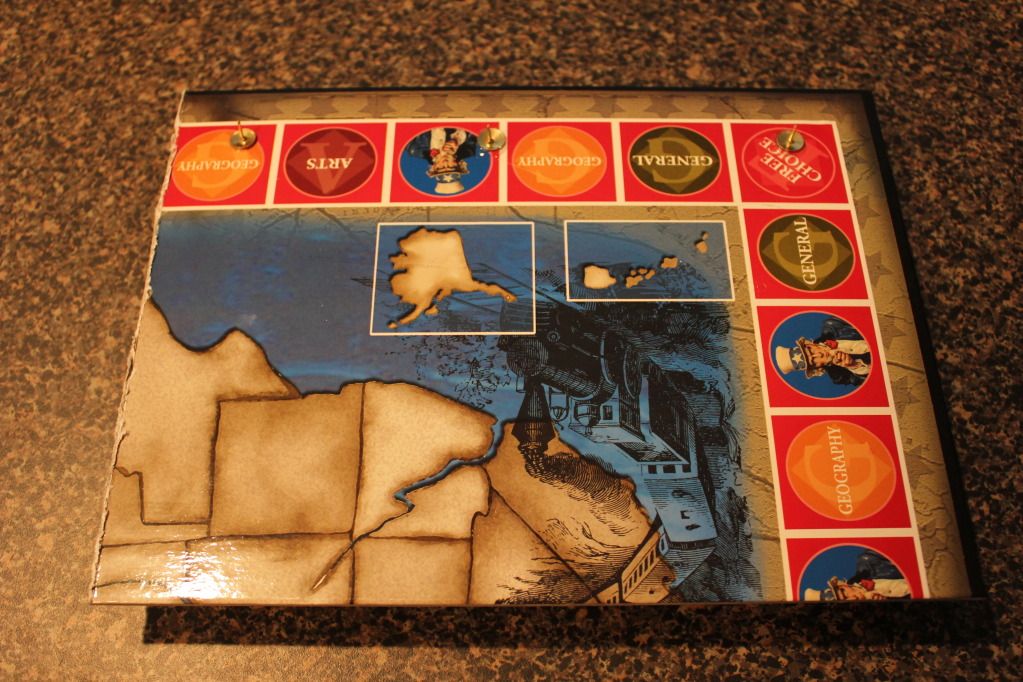 Then I just stuck it on the wall and added my necklaces!
Now, I couldn't have my necklaces up there all fancy and leave out my earrings! So I took an old frame, Mod Podged it with more Watchmen panels, and replaced the glass with the mesh that I took out of a Dollar Tree kitchen strainer.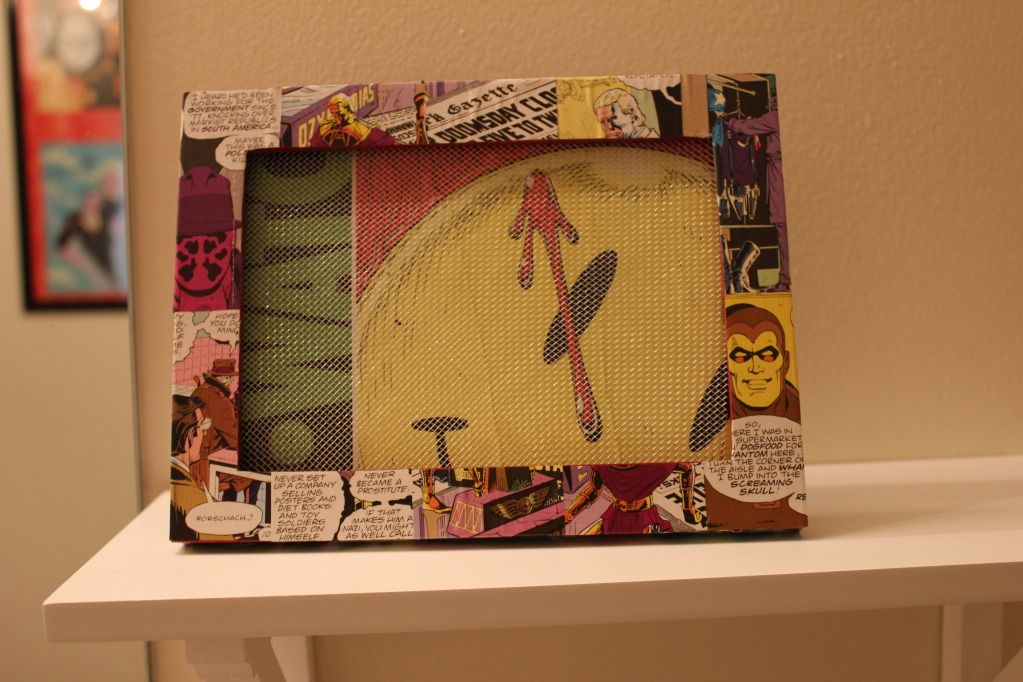 Then I just stuck my wire earrings in. And yes, I do have two pairs of Gators earrings. I'm from the South, college football is both a religion and a way of life.