24 Sep
Guess what my new apartment has? That's right, a mantle! I'm so excited because I've always been jealous of all the fabulous mantles I see everywhere, and now I finally have my own!
For Halloween I used my caramel apples from last year, and my candy corns from a few years ago, and added some new things.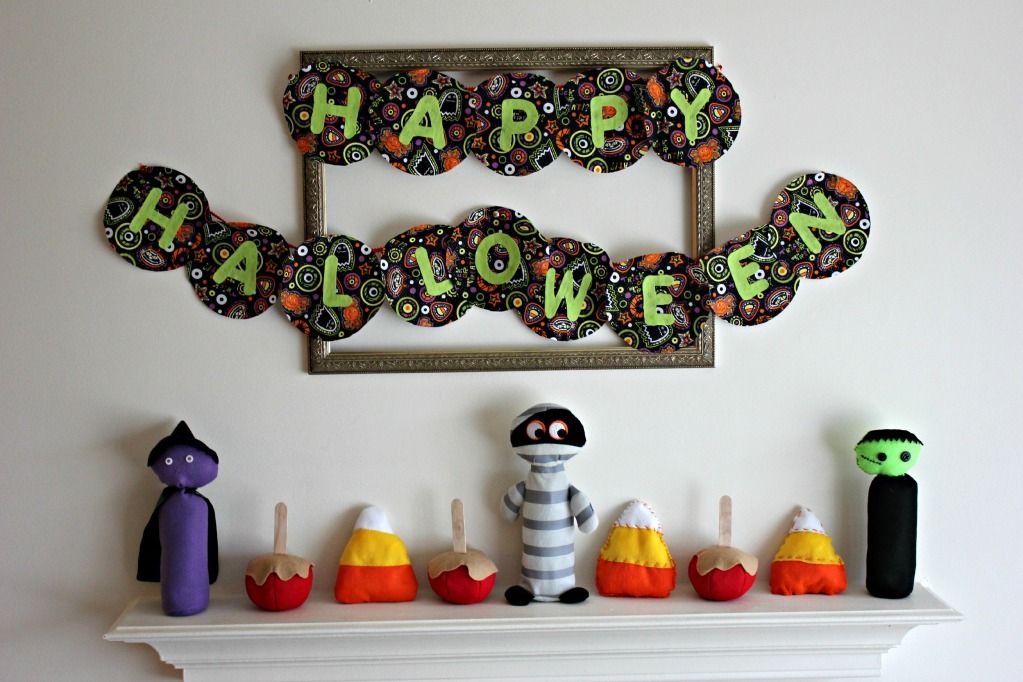 New this year are my witch and monster, modeled after the mummy in the middle. The mummy is actually a dog toy from PetSmart – one of the ones with a water bottle inside. Teddy can have it back in November.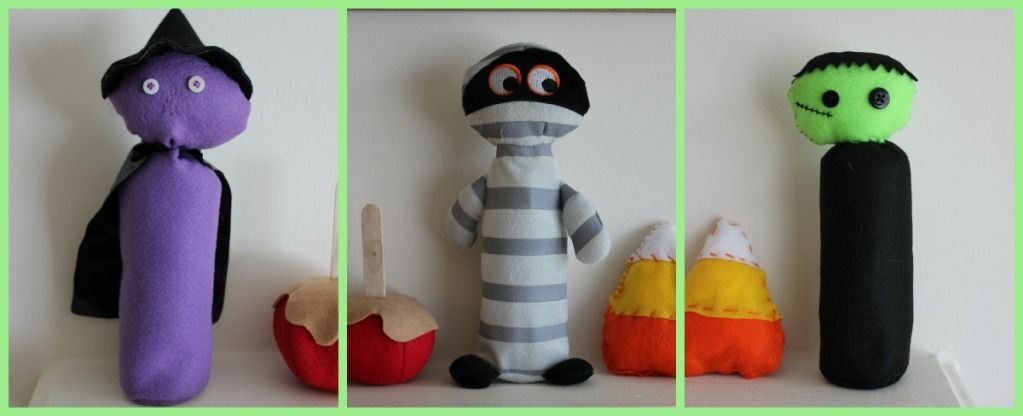 I also made a new banner out of some fabric that I got for a STEAL from Joann's. I think I paid $3 for a yard of the green flannel and a yard of the Halloween print. I stuck them up over an empty frame. I don't know why. I just liked it.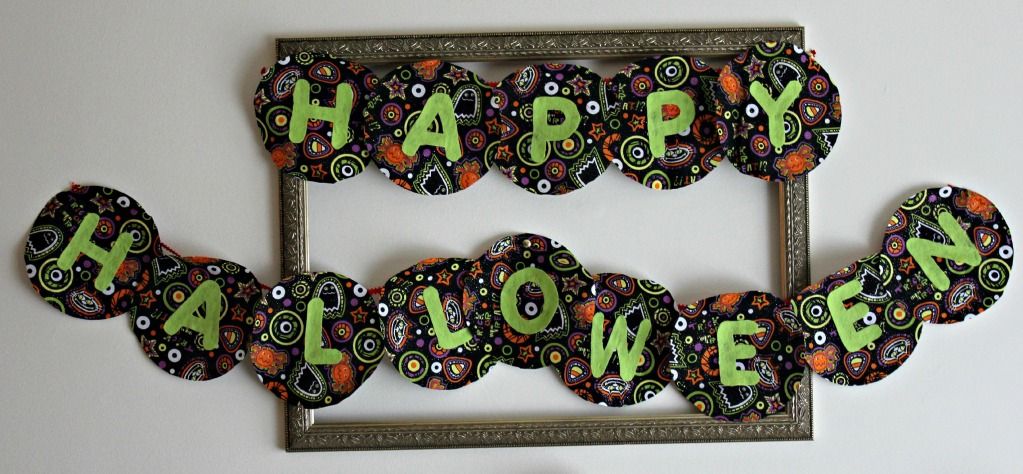 So there she is, my very first mantle!