17 Sep
I'm so excited for Halloween in my new apartment! I've been wanting to make these birdhouses ever since I saw the ones that Lolly Jane made last year. Except I wanted mine to be cute and glittery instead of spooky.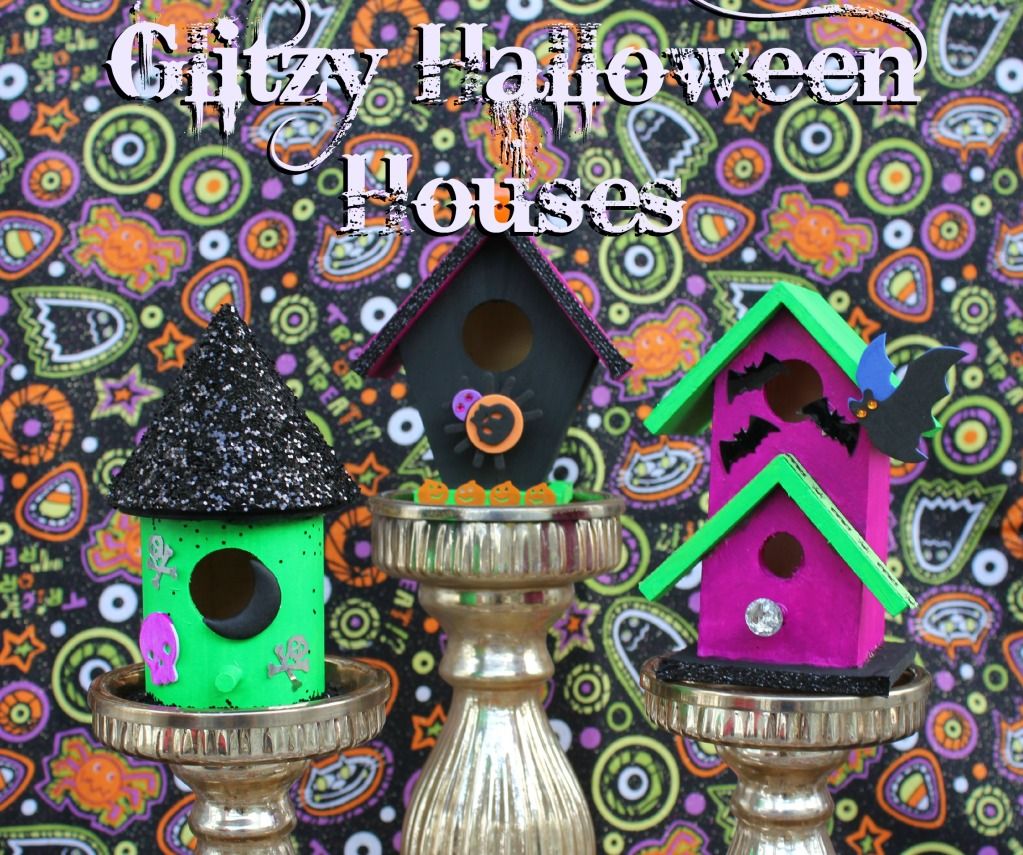 I started with some $1 birdhouses from Joann's and painted them before adding a bunch of glitter and junk. I got some fun embellishments from the $1 bins at the checkout line at Joann's. My favorites are the sticky ribbons that I found – so much easier than fighting with glue and other nonsense.

For my Halloween tablescape I put my glitzy houses on some faux mercury glass candlesticks I have, and folded up a yard of Halloween fabric as a table runner. That fabric was a steal – I got it for $3/yd at Joann's Labor Day sale! It's the little things that really excite me.