18 Sep
When I was invited to attend a special screening of Beverley Hills Chihuahua 3 in Pasadena, I had to think about it for about three seconds before I said yes. I love Disney, and I love Southern California, so this trip was a no-brainer. Plus, I got to bring Teddy, so that really sweetened the deal.
We sat right up front for the screening, and look who joined us to watch the movie for the first time! That's right, it's Papi and Chloe!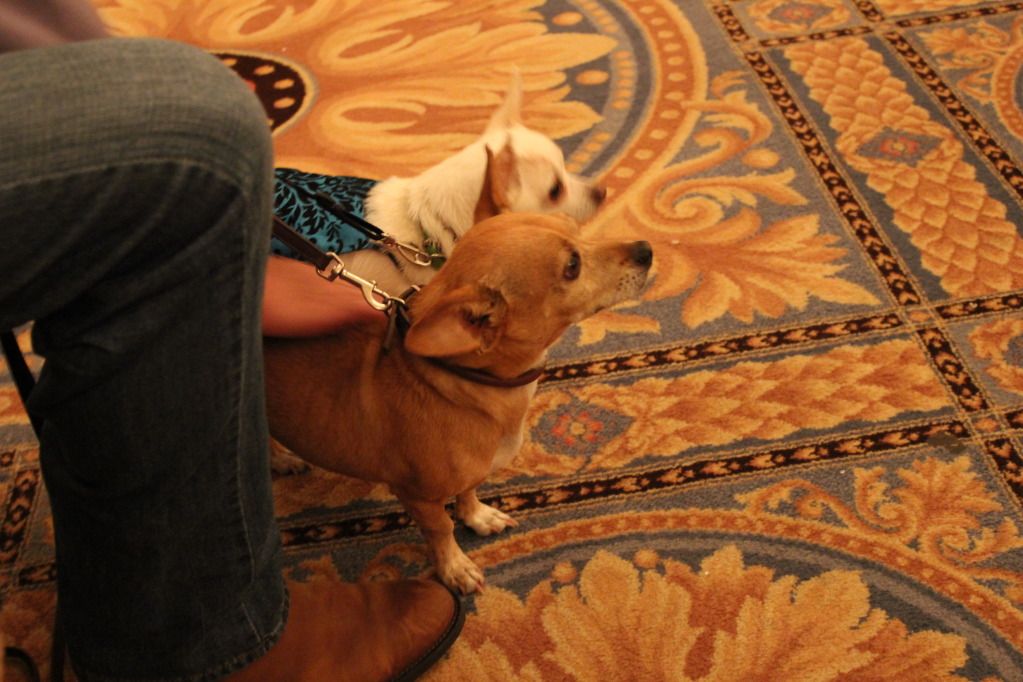 The movie was a fun ride for kids and adults. Papi, Chloe, Pedro and the pups are back for another adventure, this time they're moving in to the swanky Langham Huntington, Pasadena as the whole family – pups and people alike – get new jobs. I don't want to give anything away, because I hate it when reviews spoil the movie, but the story focuses on the importance of family and being yourself. I think the message of embracing your differences will really resonate with kids.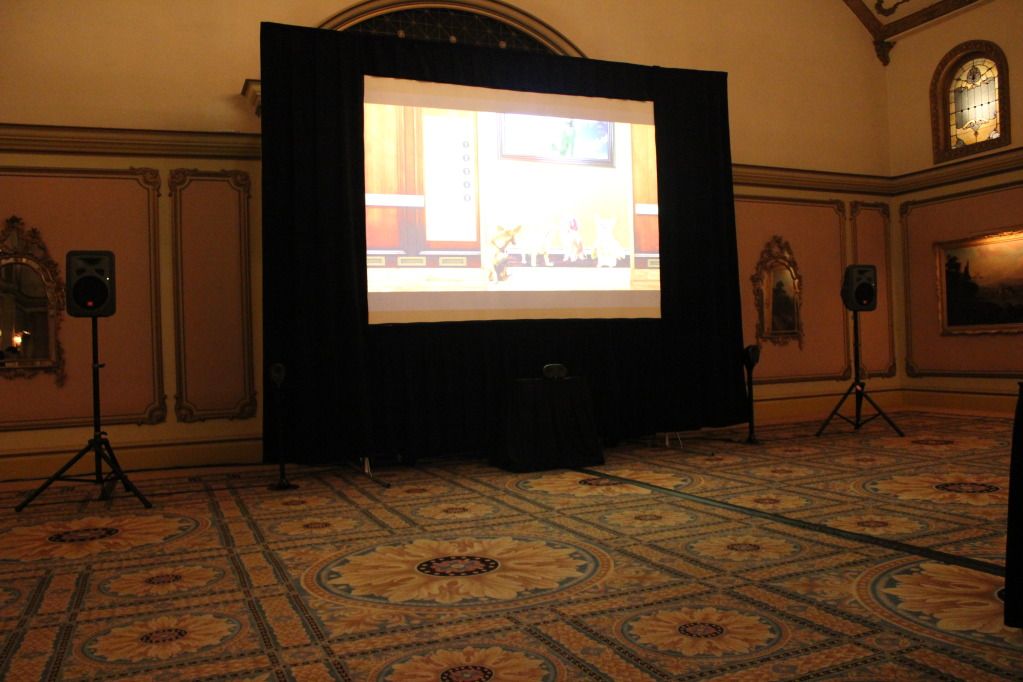 For me, the best part of the movie was at the end, when Papi (voiced by George Lopez) delivered a very important message about the importance of adopting. In Papi's words:
"Every pet deserves a loving and permanent home. So, if you're adopting a pet please be sure you're ready for a lifetime commitment and please adopt responsibly. Gracias and thank you."
Those are some very wise words from a very small dog.
After the movie screening, we were treated to a Q&A with director Lev L. Spiro, producer Sara E. White, and animal trainer Mathilde DeCagny from Birds & Animals Unlimited.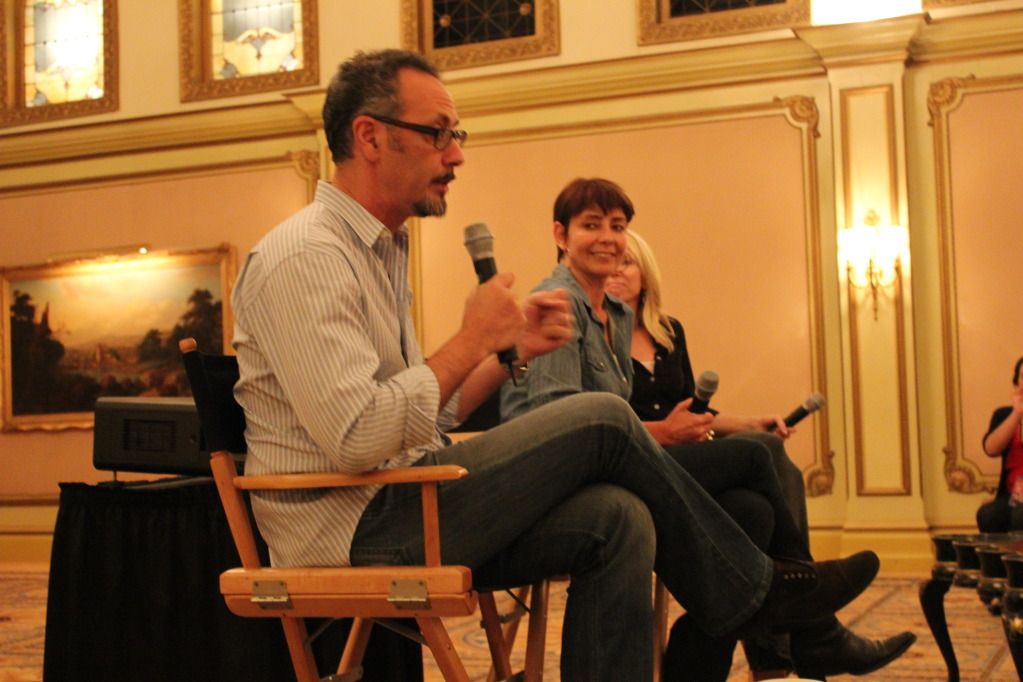 I was so glad to learn that 95% of the dogs featured in the movie are rescues. In fact, Mathilde said that rescuing animals is a guiding value of Birds & Animals Unlimited, and they look to shelters and rescues for their canine stars. All of the pups live with their trainers, and it sounds like they may be even more spoiled than Teddy. If that's possible…
Producer Sara E. White told us that of the six puppies featured in doggie day care, three of them are from local rescue groups. She said that the film made a donation to the rescues, trained and socialized the pups, and then they were adopted out. Those are some lucky new families – a cutie patootie rescue dog who's already well trained? Everyone wins, especially the puppies!
It was great to hear the filmmakers reiterate just how important it is to adopt, and adopt responsibly.
So the bottom line is, Beverley Hills Chihuahua 3 is a fun movie for kids, that parents will actually enjoy, and it has a great message to boot.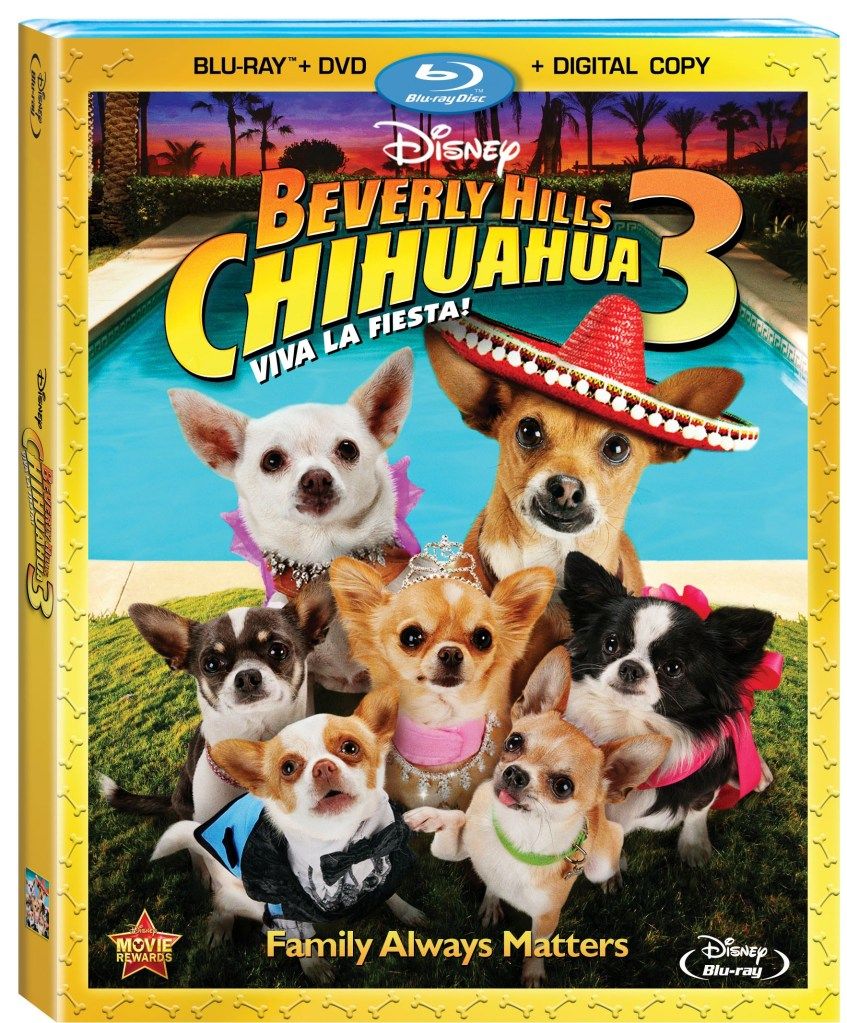 You can get Beverley Hills Chihuahua 3 on DVD and Blu-ray combo pack today!
(Also, I know it, you don't have to tell me, I should totally quit my job to become a professional photographer.)