14 Sep
Hi, it's me, Teddy Bear! Mom is letting me take over her blog for the day to tell you guys about our trip to The Langham Huntington, Pasadena for Beverley Hills Chihuahua 3. This was my first time in California, and as soon as we landed I knew I would love it just as much as Mom does.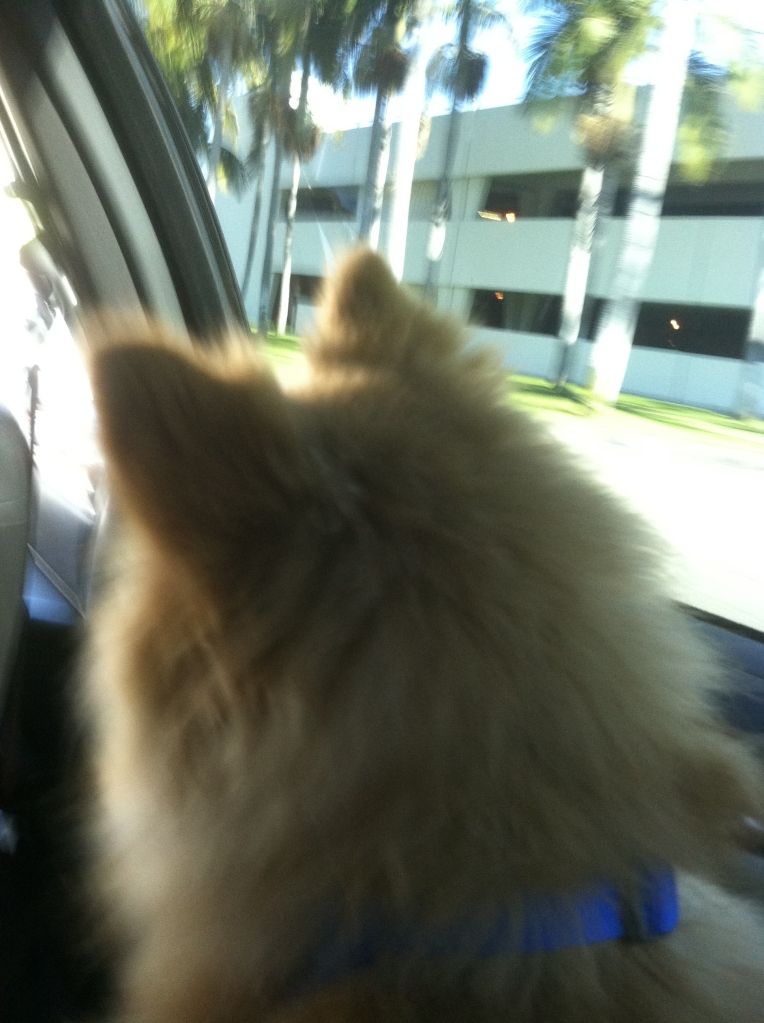 I like staying at hotels because it means meeting a whole new set of people to adore me and pamper me, but even I wasn't expecting what I saw when we got to the room. My very own space!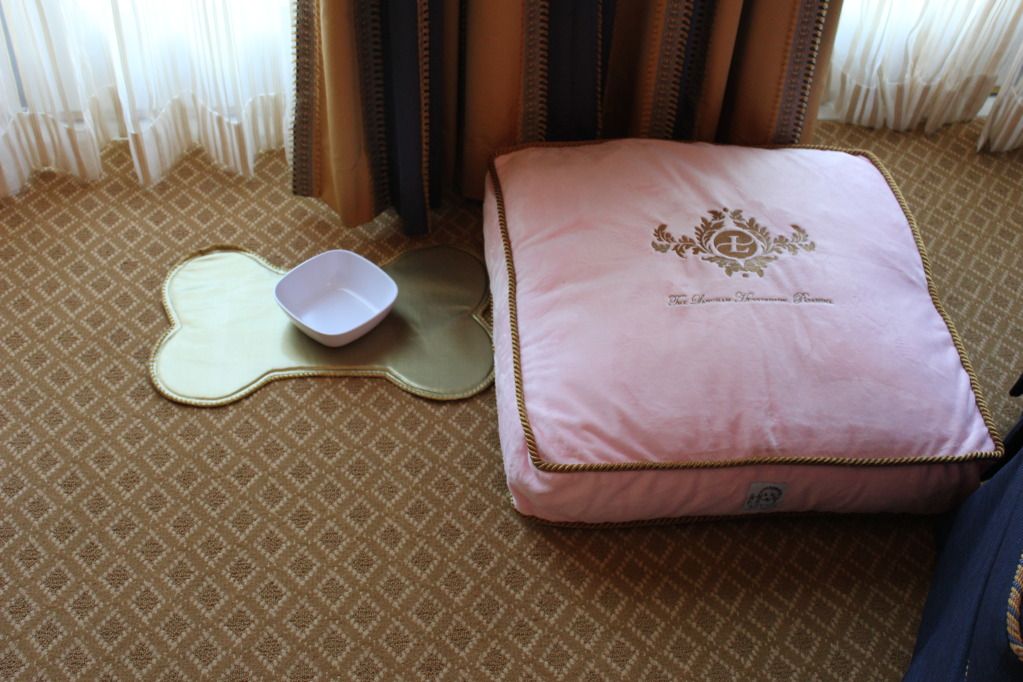 Then Mom picked up a plate from the dresser and showed me something even better. Special treats, just for me! They kind of looked like they might be for Mom, but they had MY name on them, so I started to chow down.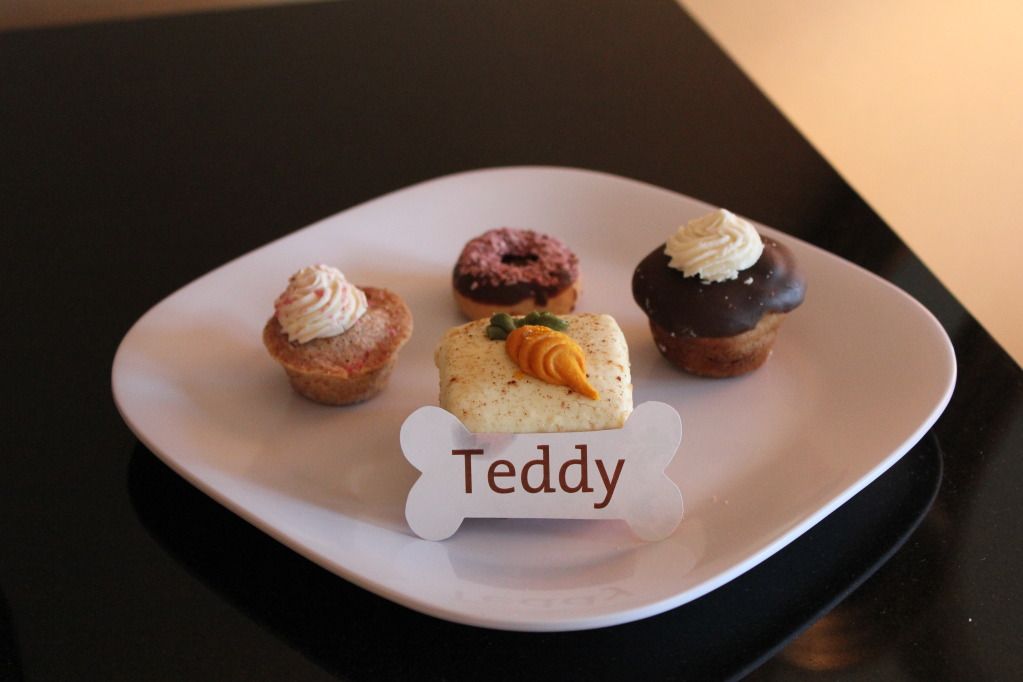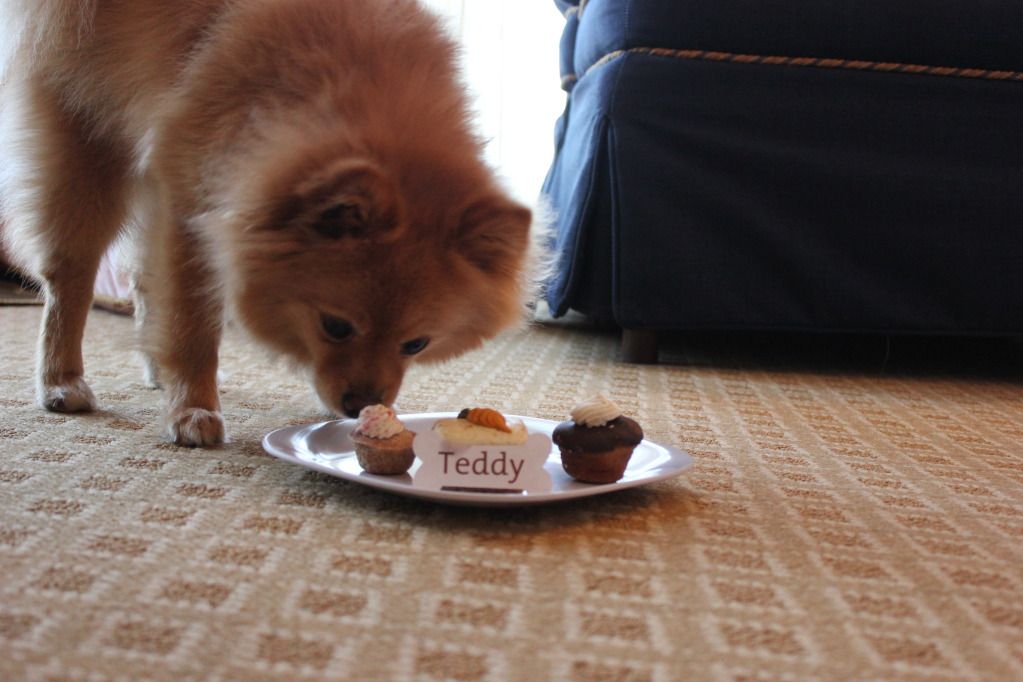 After my snack, Mom said we had to go to a cocktail party. I don't really know what that is, but I got to wear my favorite sweater, so I was happy. When we got downstairs I got to see my friend Sonic, and I made some new friends too. Well, kind of. Really I just wanted to sit by myself and stare at the trees.
After the party, I was one tired pup, so it was time for bed. The next morning someone tried to break into our hotel room, and Mom just opened the door for him! She knows nothing about personal safety, so once again I had to take it upon myself to keep us safe. Once the scary man left, I realized that he brought me breakfast! Okay, I guess that one was a false alarm, but you can never be too vigilant. Also, I expect Mom to make me breakfast like this every day now.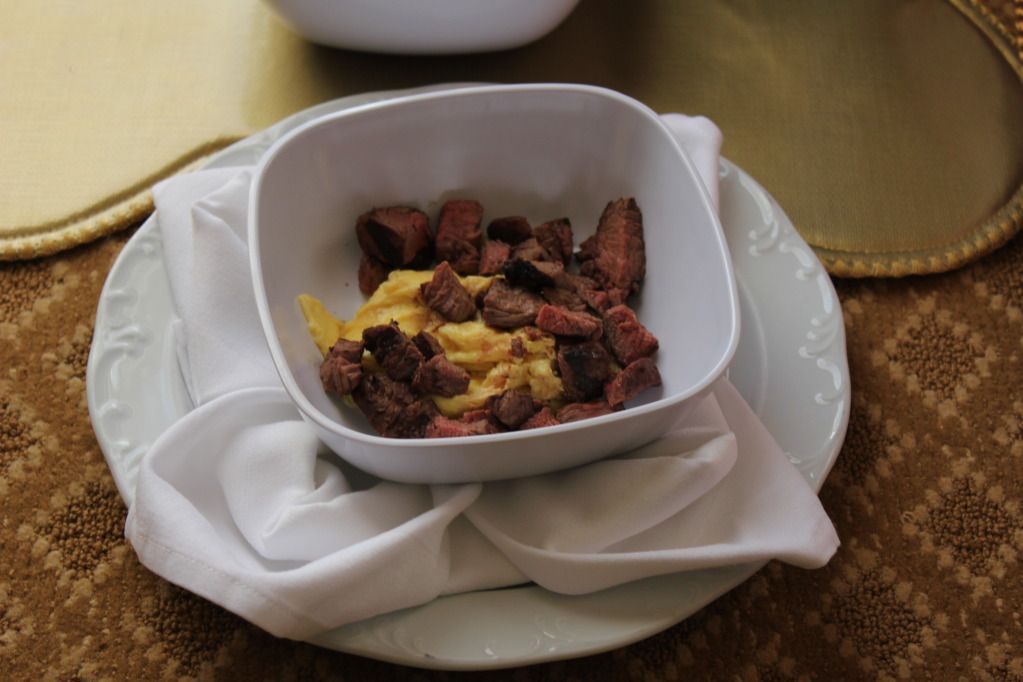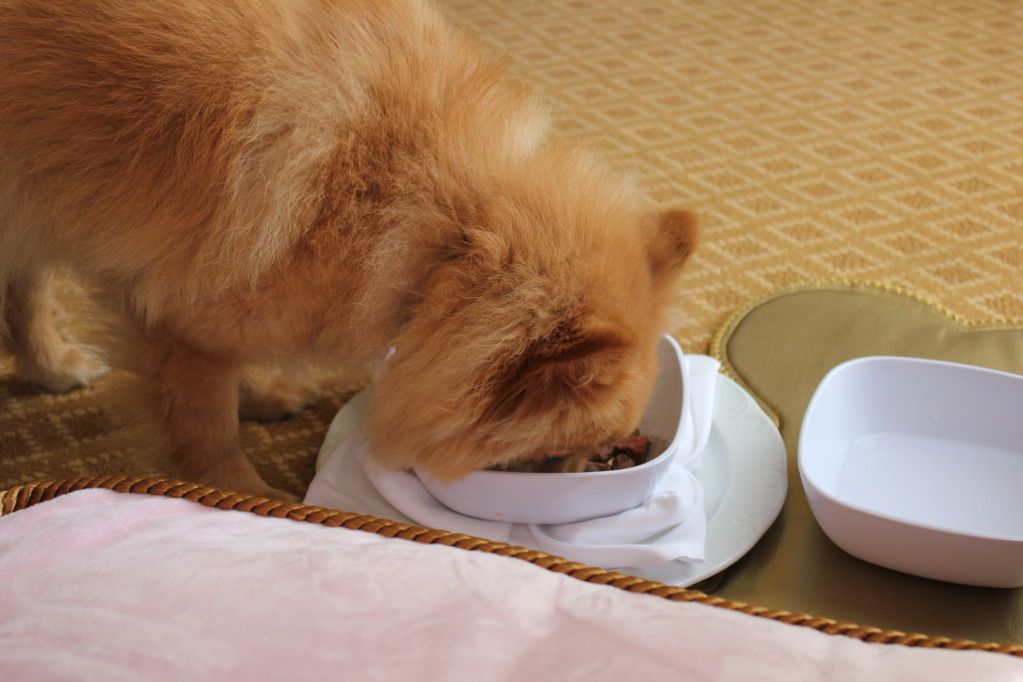 After breakfast, Mom said we were going to watch a movie. She put on my new Mickey shirt, and I felt pretty stylish. Everyone else really seemed to like my shirt too. Aren't new clothes fun? Mom and all her friends were sitting on the ground for a while, trying to get us dogs to be cute. Well we showed them – we're not cute on cue!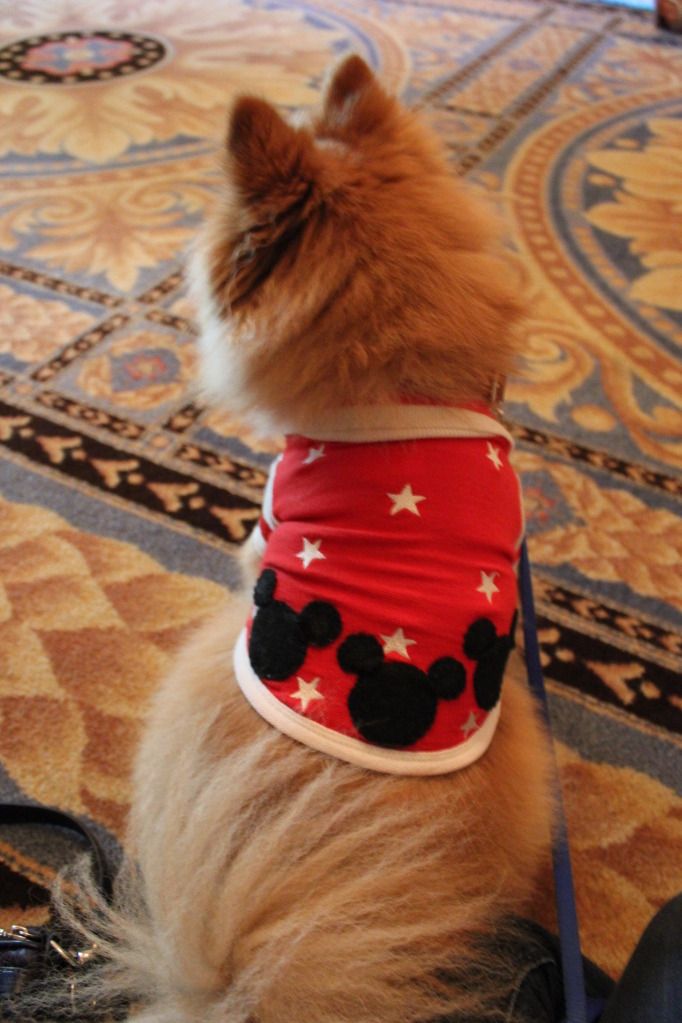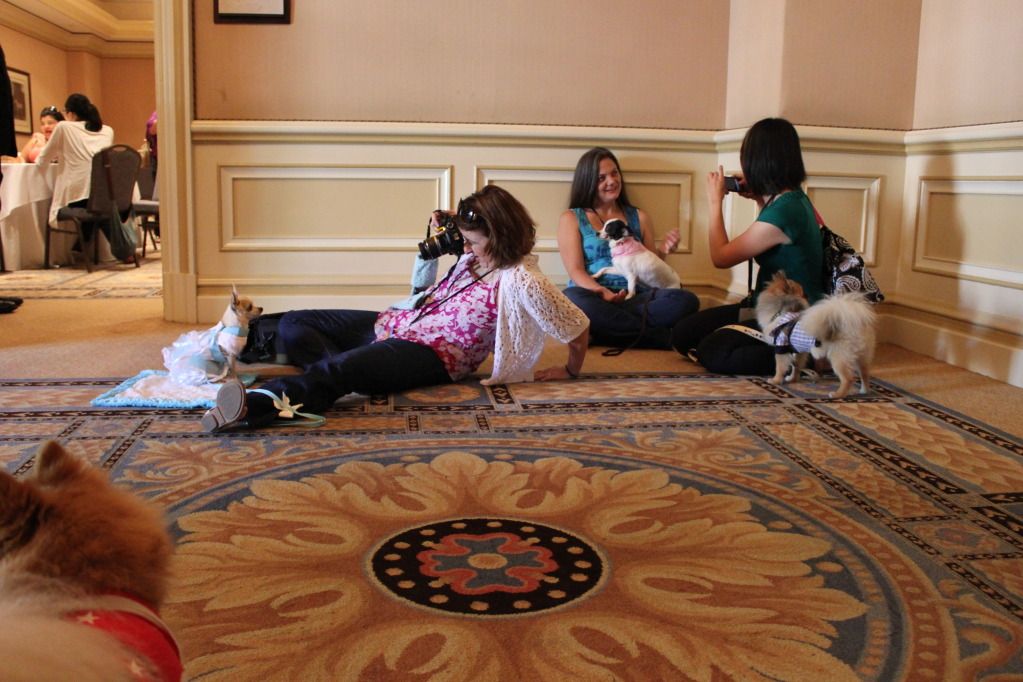 Then we went into the movie room. It was okay for a while – I got to sit on a comfy chair and Mom rubbed my belly. But then I realized that everybody was watching this big glowing screen and no one was paying any attention to me, so I started being bad. It worked, and Mom took me out for a walk. When we went back, she rubbed my belly some more. I kind of dozed off then, so I'm not sure exactly what happened next. What I do know is that when I woke up there were people sitting in tall chairs in front of the room and talking into microphones. Well, I know a spotlight when I see it, and I had to get in on this!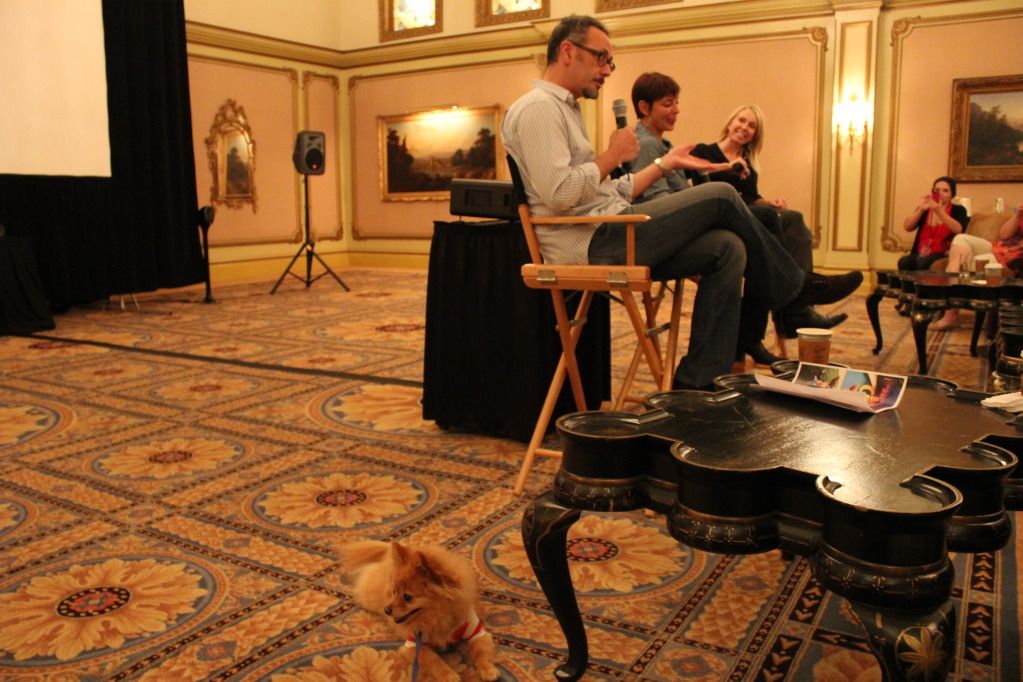 Then it was time for lunch, where I managed to be cute enough to convince Mom to sneak me some of her grilled veggies. After lunch I had a massage, and let me tell you, I needed it! Being such a world famous pup is exhausting work! The whole time we were there Mom was worried about me pooping in such a nice place.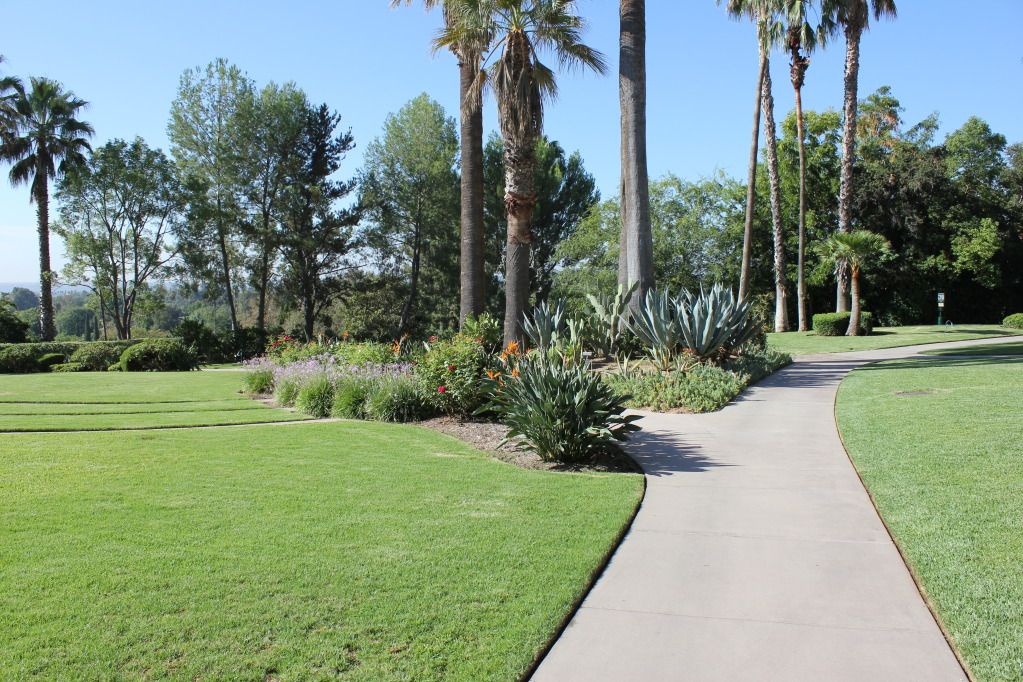 This is where the hotel people said I could do my business. You can even see a doggie station back on the right. Mom may not have been used to me going on such a nicely manicured lawn, but I had no problem with it.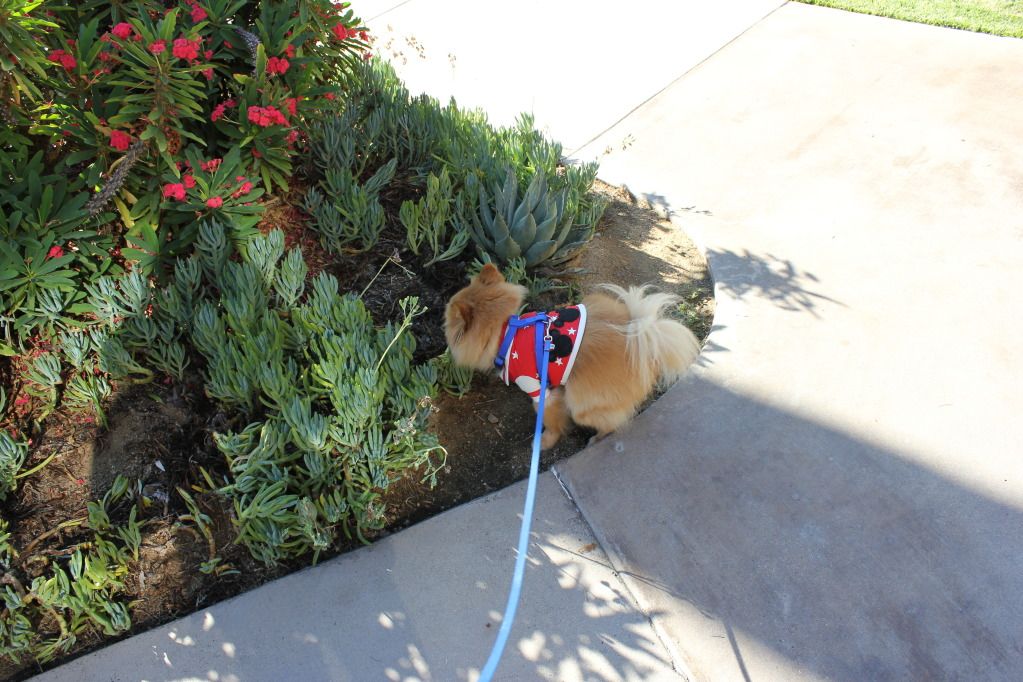 After my massage I was feeling pretty relaxed and Mom said we were going to watch a nice lady show us how she trains rescue dogs for movies. I hope Mom doesn't get any ideas. When the nice lady asked her dog to speak, I decided to do it too! She kept asking him to speak, so I kept speaking. I could tell Mom was surprised, because she didn't know I knew that trick. Well Mom, I'm smarter than I look! When Mom asked me to speak later, I didn't do it. I like to keep her on her toes and make sure she remembers which ten pound tyrant is really in charge.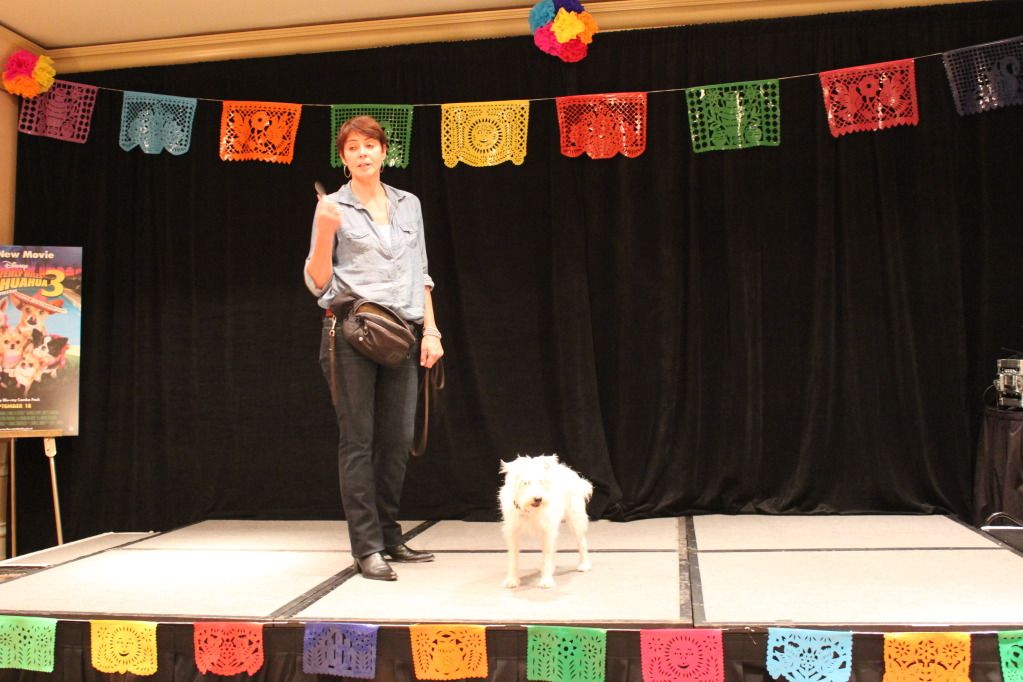 I thought I heard Mom talking to the nice lady about teaching me not to run away, but I kind of tuned that out. I think we all know that I'm going to do whatever I want. I had a lot of fun in Pasadena, and I really didn't want to leave, but Mom said we had to go home. I hope we can go back soon, I really liked that place.