13 Aug
Do you take vitamins? I love the *idea* of vitamins, but I hate taking them. They always make me sick to my stomach, they taste gross, and there is nothing worse than having a vitamin "repeat" on you all day. I had resigned myself to just not being the kind of person who takes my vitamins, until I got some Nature Made Adult Gummies.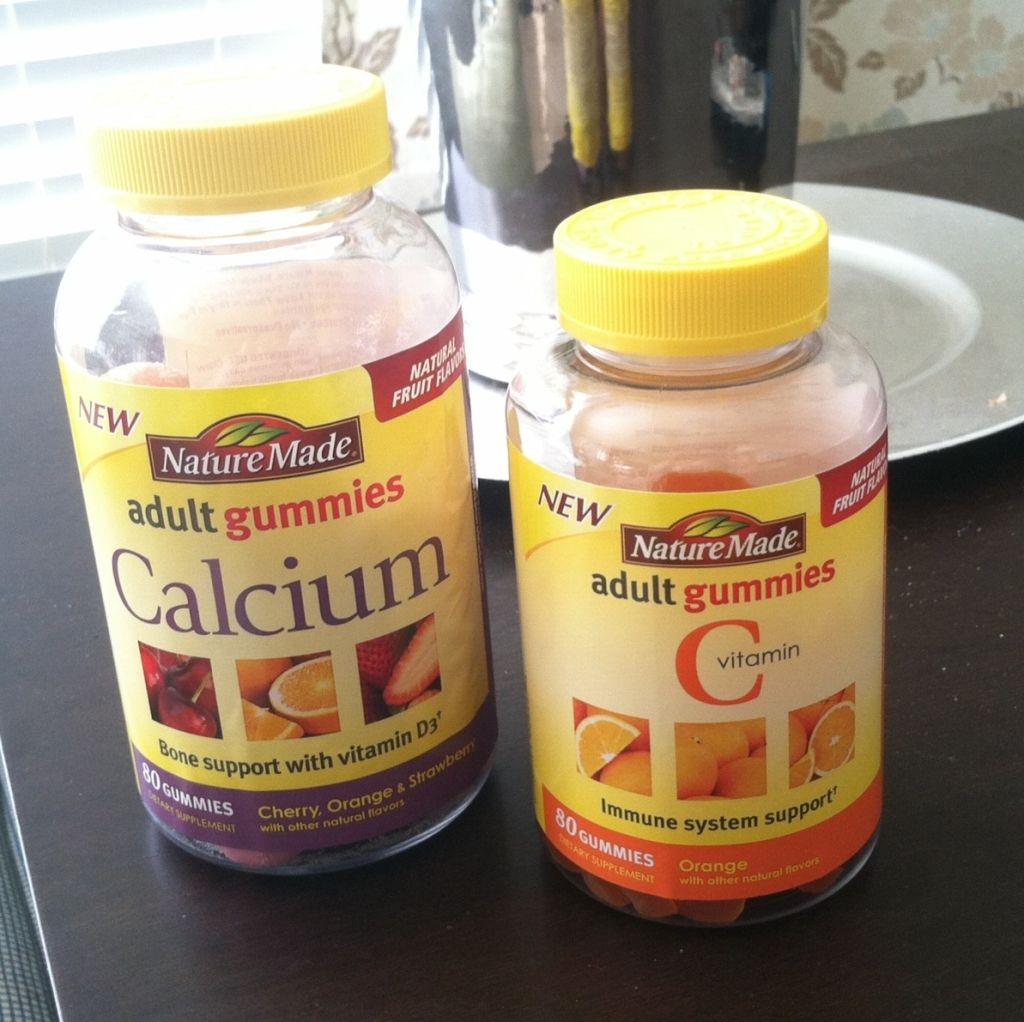 I got them about a week ago and I'm proud to say that since then I have been taking my calcium and vitamin C every day. Woo hoo! The calcium ones are DELISH. Seriously, the first time I tried them I ate about five. (The daily dose is two.)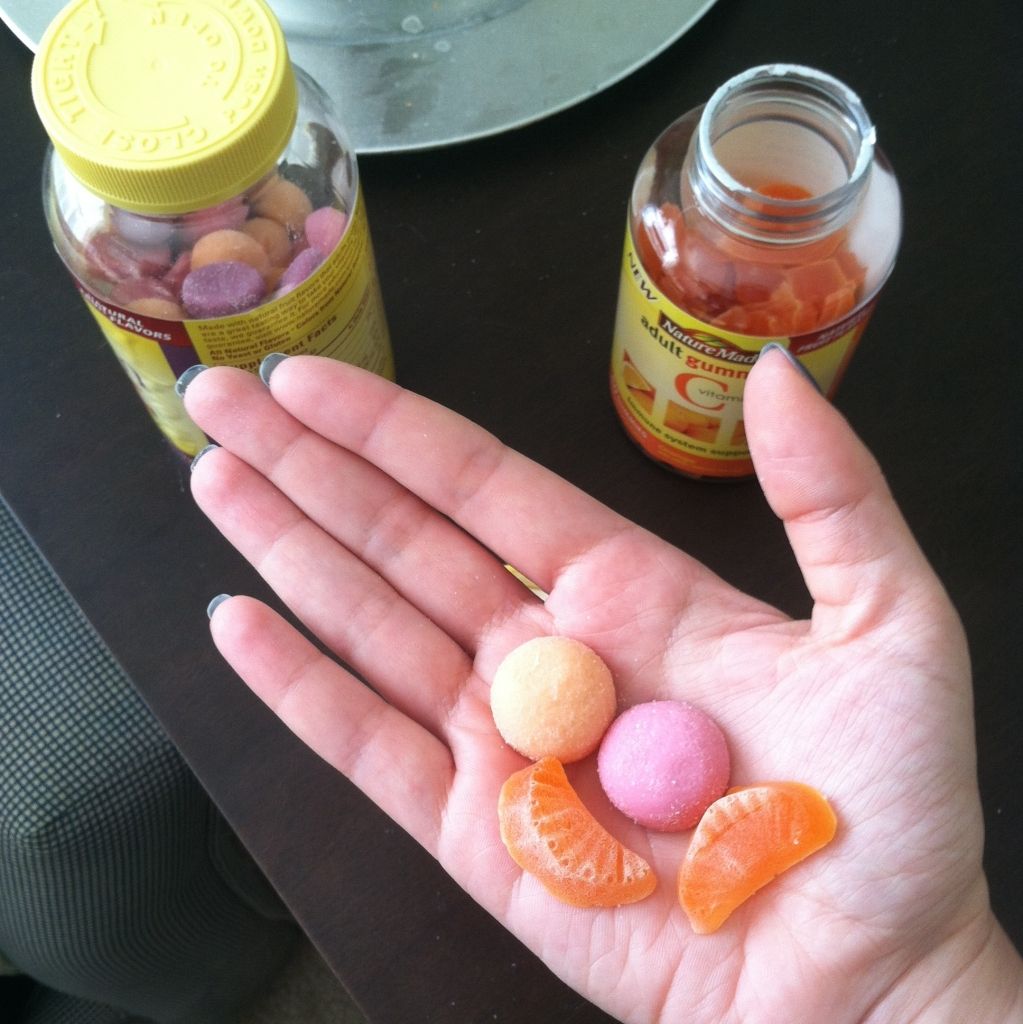 In addition to tasting good and not making me sick, the bottles are too big for my medicine cabinet, which means I leave them sitting out in plain sight, which means I'm much less likely to forget all about them.
Rumor has it that they're coming out with a multi-vitamin soon. And by rumor, I mean the Nature Made people told me. You can get these yummy, won't-make-you-sick-to-your-stomach adult gummies wherever you usually avoid buying vitamins.
Oh, and Nature Made? Can I put in a vote for pre-natal gummies? No, I'm not pregnant, and I'm not trying to get pregnant. I just really like the way pre-natals make my hair shiny and my nails strong. Plus, they also do great things for my skin. Huh. That was kind of a weird tangent. Anyway, Nature Made Adult Gummies. Yummy.
Disclaimer: I got free bottles of the new Nature Made Adult Gummies at the Mom Select Swag Sweet during BlogHer. They didn't pay me to post; they didn't even ask me to post. I'm just really excited about vitamins.