30 Aug
While I was at BlogHer earlier this month I was lucky enough to spend some time with the great folks from CarpetOne and learn about their Relax, It's… Lees carpets. This stuff is amazing – it will. not. stain. Seriously, check out this video of some of the demonstrations they did for us.
I also got to try out the carpet in a pair of fabulous Christian Louboutins. I know!
So when the CarpetOne folks offered to send me a rug to try out, I jumped all over it! I got my rug the week before I moved, and had to wait a while before I unrolled that bad boy. But when I did? Love at first barefoot step.
I hate myself for not being a better photographer, because this color is to die for. It's a gorgeous dusky blue, but it's reading more grey in the pictures.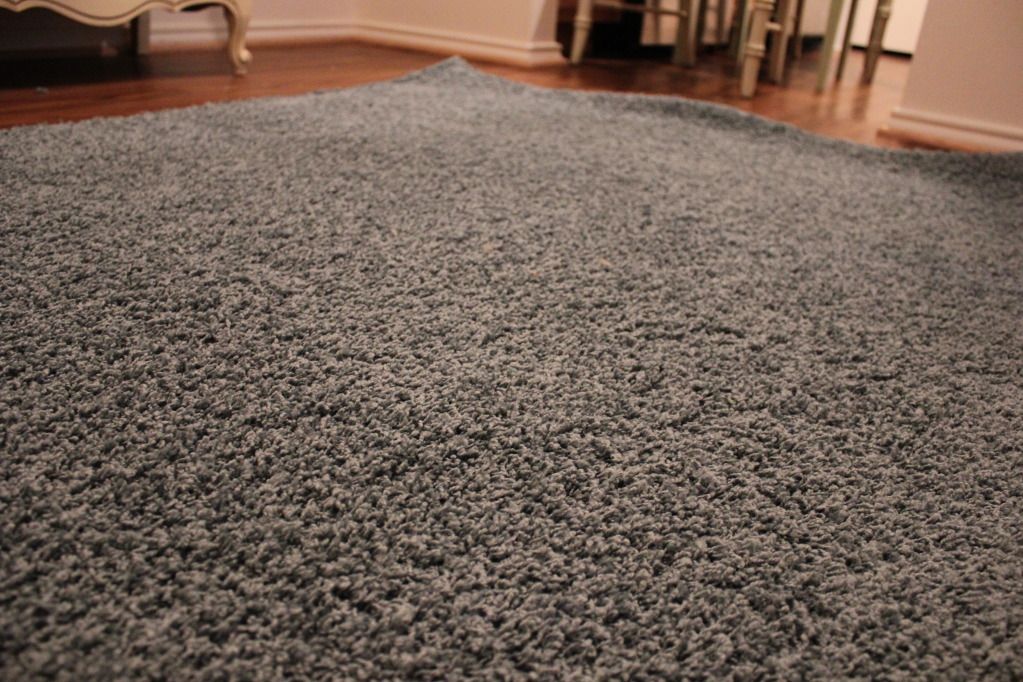 It's almost like a shag, but not in a tacky way, in a luxurious and fabulous way.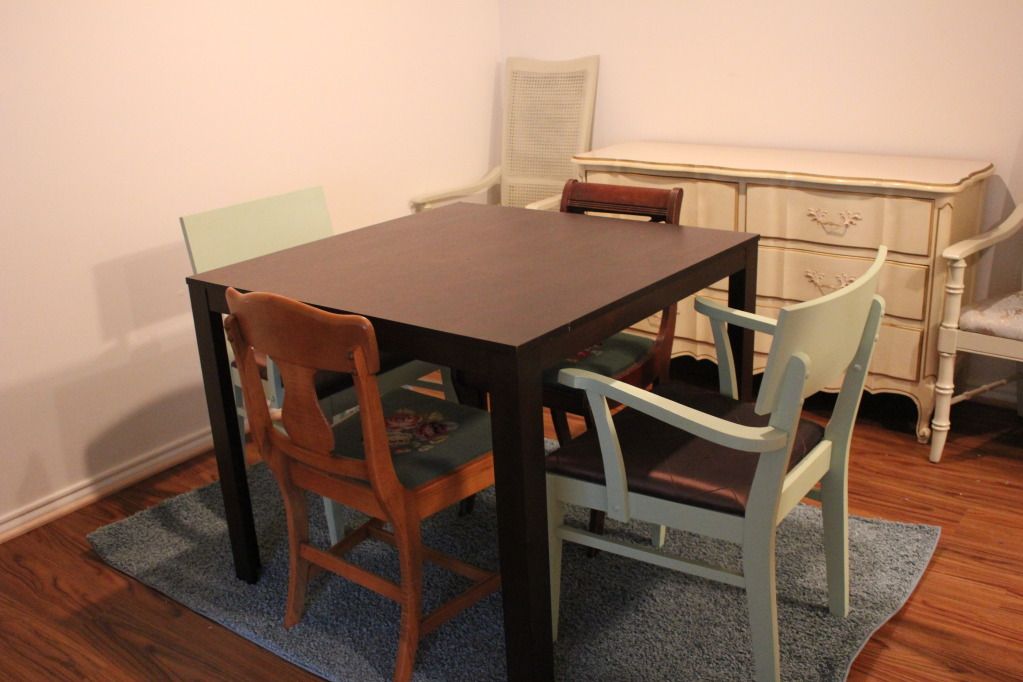 And it's the perfect rug for under the dining room table, because I don't have to worry about spills or drops. I love how it anchors the table and chairs on my laminate floors, and it is the perfect size for my table and space. Don't you just love it when things work out like that?
You can learn more about Relax, It's… Lees carpeting and the great Spillabration sales event at CarpetOne.com.
Oh, and don't let those photos fool you – the dining room is the only area of my new apartment that looks so good. I only unpacked it for this post – the rest of my new place is still pretty much a jumble of boxes and random things that don't have a home yet.
Disclaimer: I received a free rug from CarpetOne to facilitate this post. They didn't pay me, and they didn't tell me what to say. Over and out.