15 Aug
For a little bit of quick background information, Teddy has mild seizures every so often. They're not very frequent – only about every six weeks or so – and the vet isn't sure what causes them. We've got a pretty good handle on them by this point, and he hasn't had one in about three months. For the past three days he's been acting a little "off" and I had a feeling one was coming.
While I was watching What Not to Wear, I heard Teddy's tags hitting the leg of my antique end table and I knew right away what it was. Sure enough, when I looked over at him he was seizing under the table. I jumped over, threw the table across the room, and sat down next to him.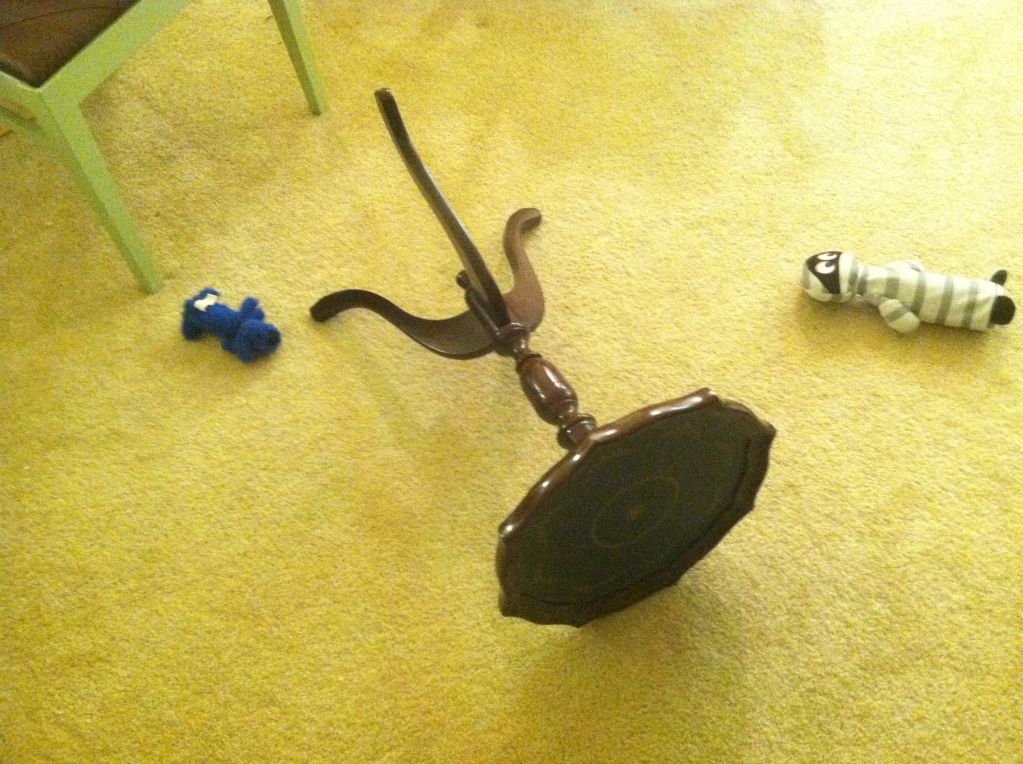 This is the table I threw. It sounds much more dramatic before you realize that it weighs less than five pounds.
When it was over and Bear was snuggled happily in my lap, I did the only logical thing and posted to Facebook. A few people (*cough*Marcy*cough*) were worried about the Little Bear, and I wanted to assure everyone that he's back to his usual self.
His usual rage-filled, angry-for-no-good-reason self. Bear is a real delight in the mornings. I have no idea what he's so angry about – he has a really good life. Jerk-face.