3 Jul
Oh my goodness, my weekend was nuts. I'm still getting caught up! Here's how it went down…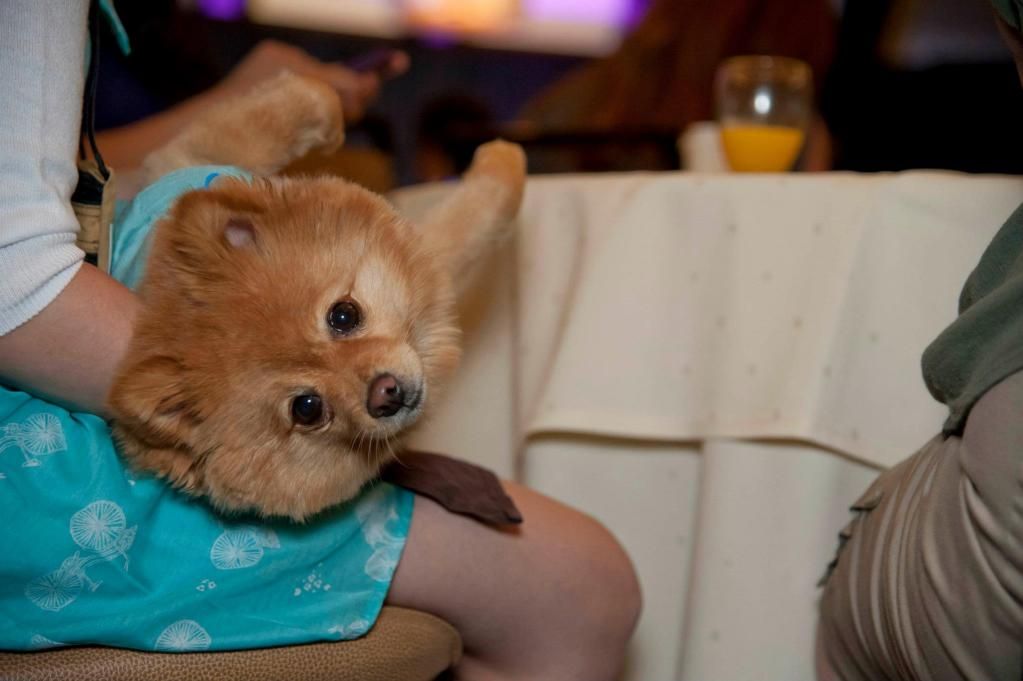 This picture has nothing to do with this post. But come on, how cute is that Bear Boy?
Friday
10:30pm: I start hearing wind whipping around outside, and realize that a summer storm is a' brewin. I take Teddy outside to do his business before it starts raining.
10:45pm: The lights flicker a few times before going out. Well, this is awkward. I immediately go out on the balcony to enjoy the storm for a bit and update Facebook.
10:50pm: I find my flashlight, but it doesn't have batteries, so I dig around for some candles.
10:52pm: In the time it takes me to locate and light candles while fumbling around in the dark using my iPhone as a flashlight, Teddy has decided that lights out means anarchy. So he flipped over the trash can and started pawing it through it all.
10:55pm: I clean up the trash while Teddy gives me a "who, me?" look.
11:00pm: Sooo…. it's still dark. I have my iPhone, but I don't want to run down the battery because I don't know how long the power will be out. I guess that means I go to sleep? This is all very strange.
11:03pm: Oh, I really do love listening to a crazy storm raging outside while I sleep. This is nice.
Saturday
6:04am: I hear Teddy retching and jolt up in bed. He's throwing up by the bedroom door. Awesome.
6:05am: While cleaning up dog vomit, I notice that the power is back on. Well, that's nice.
6:06am: I fall back into bed, because hello, it's 6am on a Saturday. Also, yes, I have gotten very fast at cleaning up dog vomit. Especially at 6am on a Saturday.
10:00am: I wake up again and immediately reach for my iPad to check Facebook. Dammit, power is back, but no internet.
10:01am: I wander out to the living room and do a few hard restarts of my cable modem, hoping that will magically make my internet reappear. No dice.
10:11am: I take Teddy out for a walk. He comes back inside and promptly vomits again.
10:15am: Huh, no internet means no cable. I guess I'll read a book.
12:00pm: This part isn't really interesting. I showered and ran a bunch of errands – typical Saturday stuff.
7:00pm: Are you flipping kidding me? STILL no internet or cable. How am I supposed to work? Oh-kay, I guess I'll read another book. This part isn't really interesting either. Moving on…
Sunday
1:14am: Teddy is retching again, I bolt up in bed. Oh, mother of… he's puking on my bed. Upon closer inspection, he's not just vomiting, he's having a seizure and voiding his bladder. Zero to super-dog-mom-mode in .5 seconds.
1:15am: Teddy stopped seizing. Cleaning up can wait, Bear needs some snuggles.
1:20am: Use baby wipes to clean up Teddy before getting him snuggled up in blankets on the floor. Change my pajamas and strip the bed. Luckily I sleep like an egg beater, so the blankets are still clean.
1:30am: Put on fresh sheets, crash back into bed.
9:00am: Wake up, try to reset cable modem again.
9:02am: Success! Internet is back! Life can go on!
So there you have the abbreviated version of my weekend. Teddy is fine, he threw up again on Sunday afternoon, but hasn't since then. I think it's the heat that's getting to him. Goodness knows it's getting to me!