26 Jul
This is probably the most intense craft I've ever made, and I'm actually really proud of it. I wanted to make something special for my cousin's new baby, and I wanted it to have a Star Wars theme because my cousin was a big fan when he was a kid. I decided to make this quiet book with lots of different textures and colors, because as I understand it, babies like that kind of thing.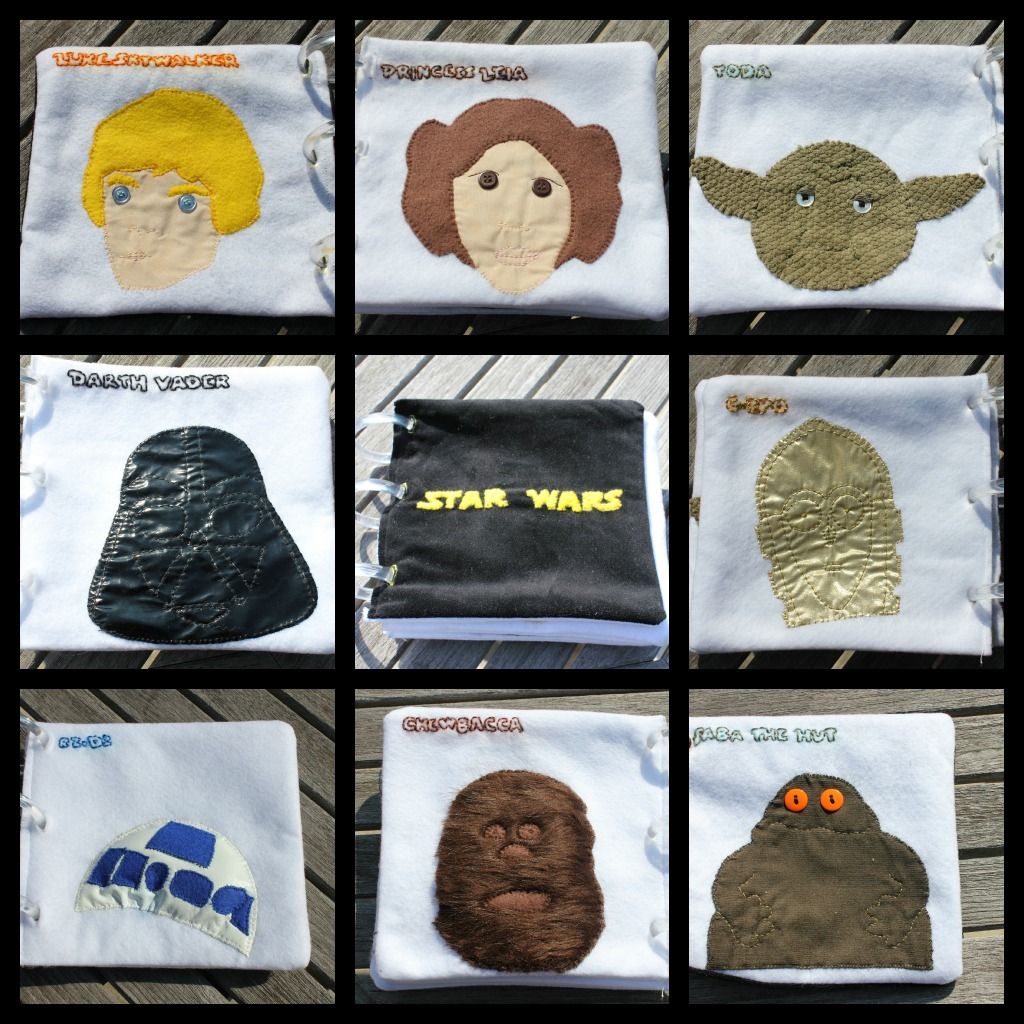 And so, without further ado, here's a little "tour" of my quiet book.
Front Cover:

Luke Skywalker: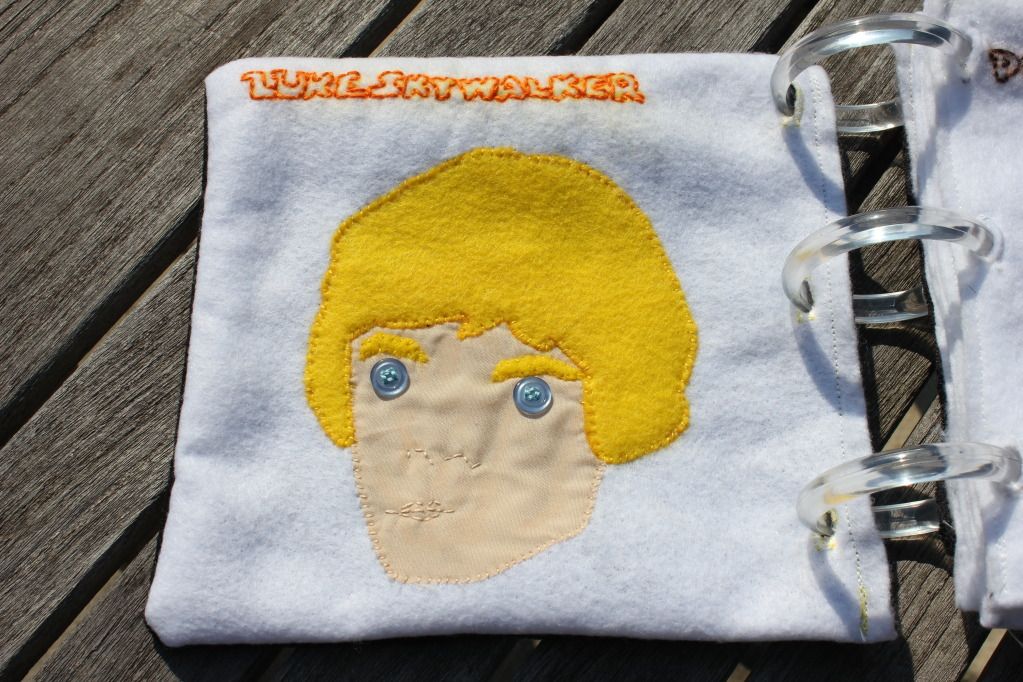 Princess Leia: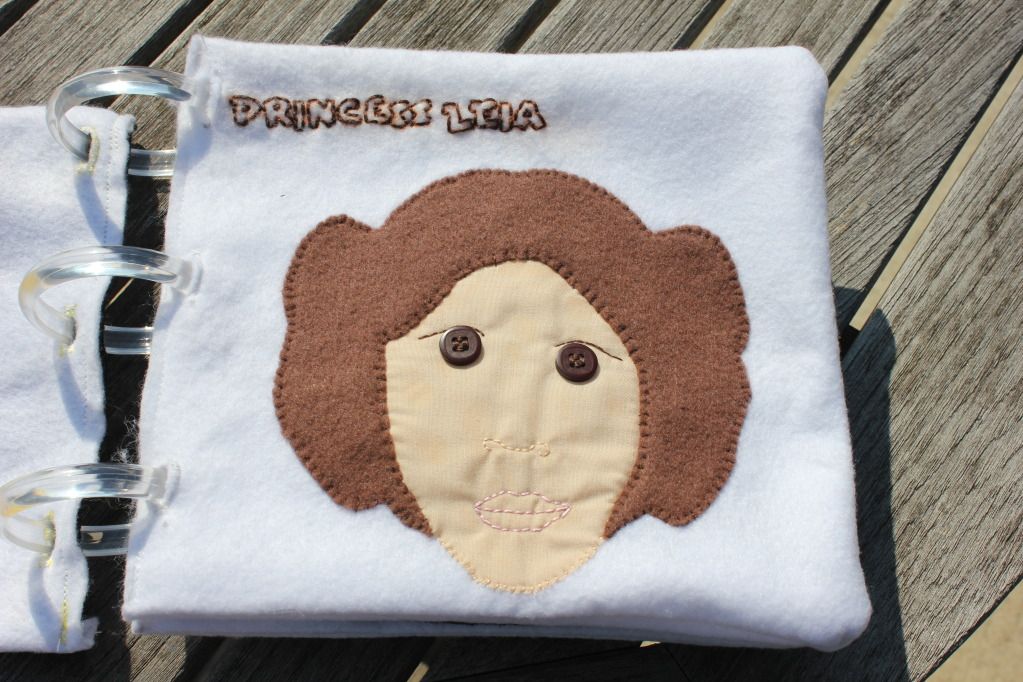 Yoda: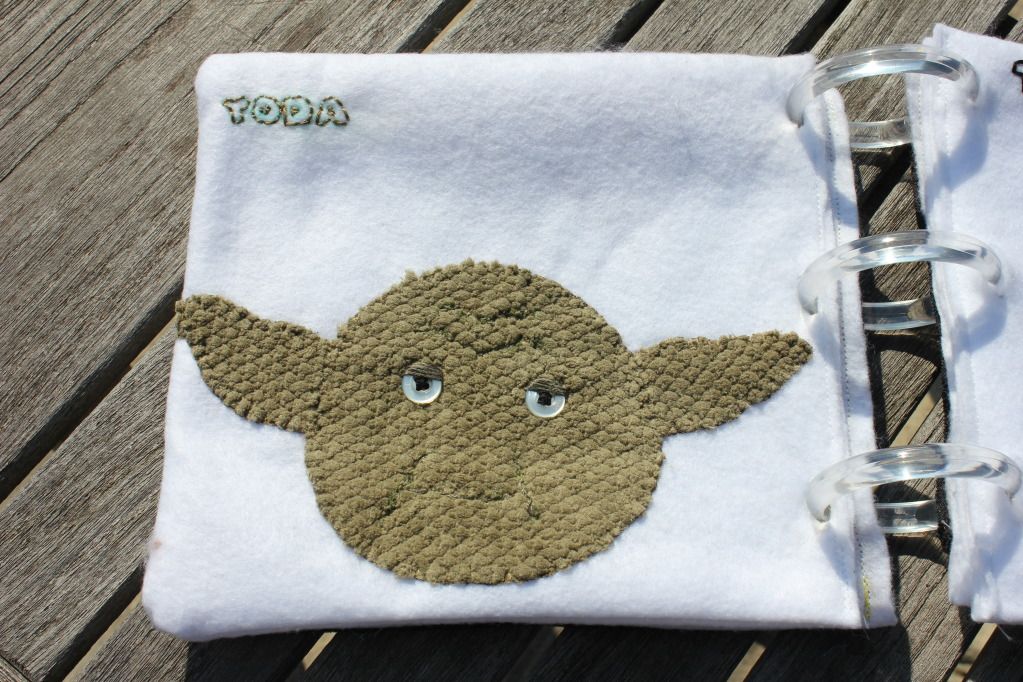 Darth Vader: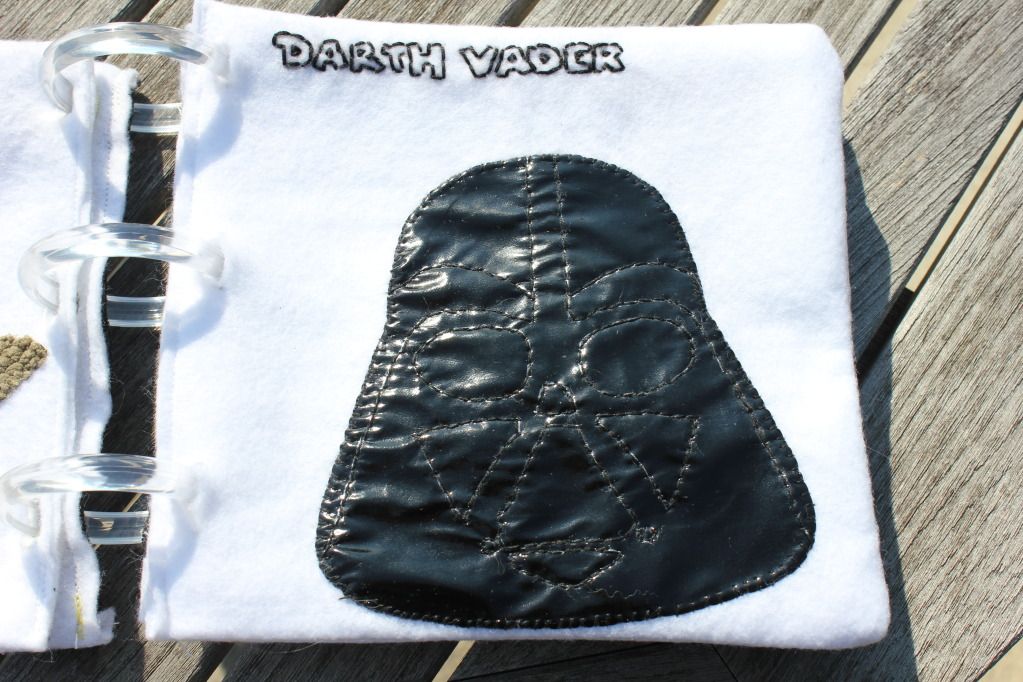 C-3PO: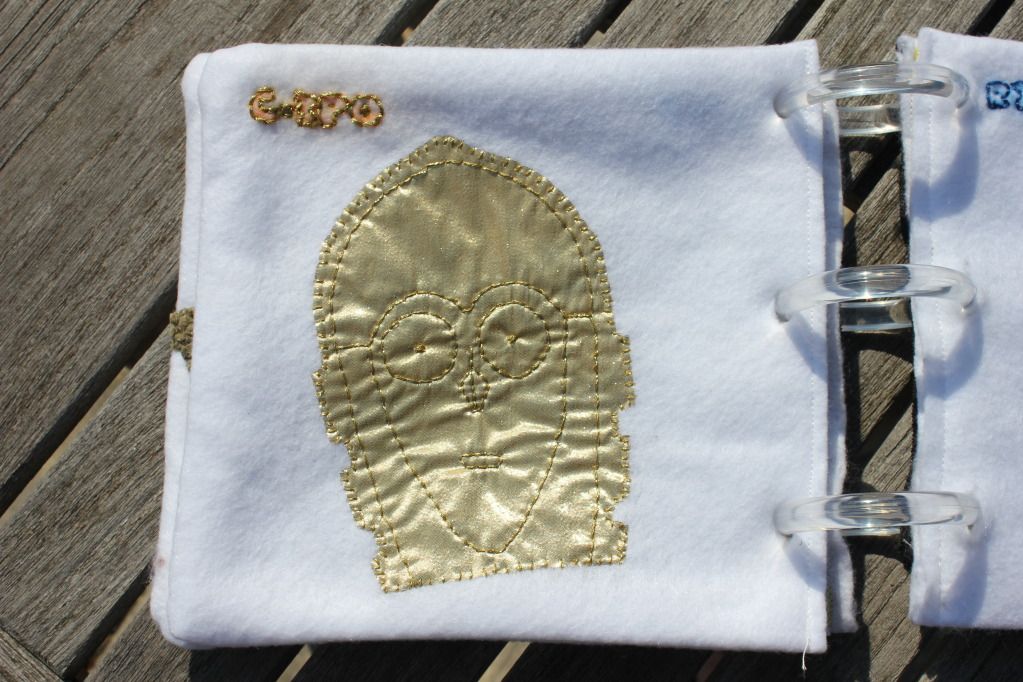 R2D2: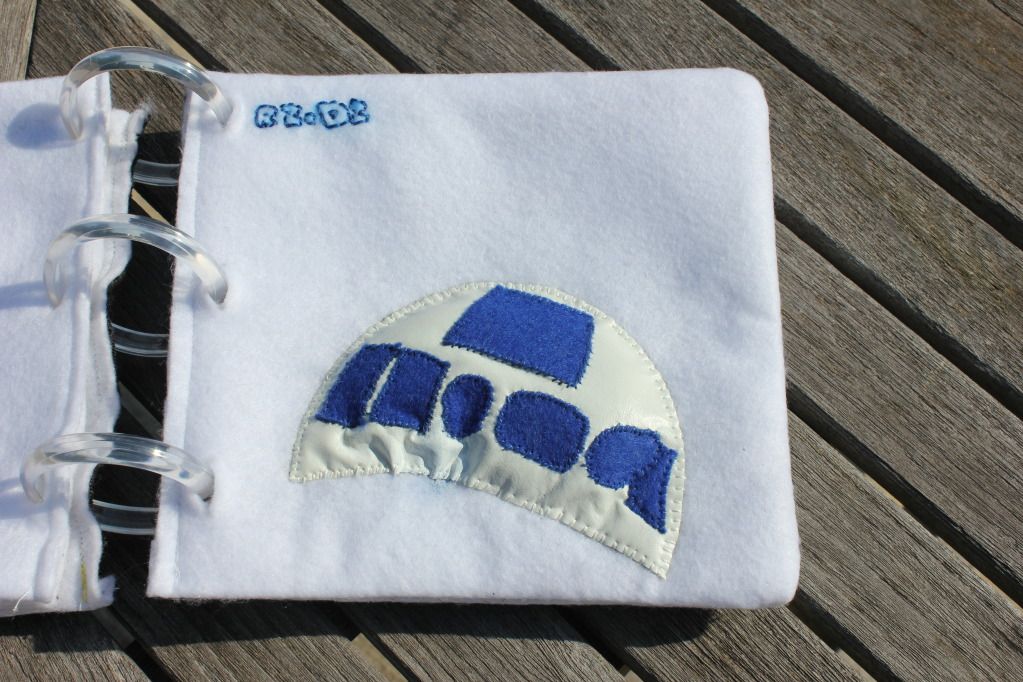 Chewbacca:

Jaba the Hutt: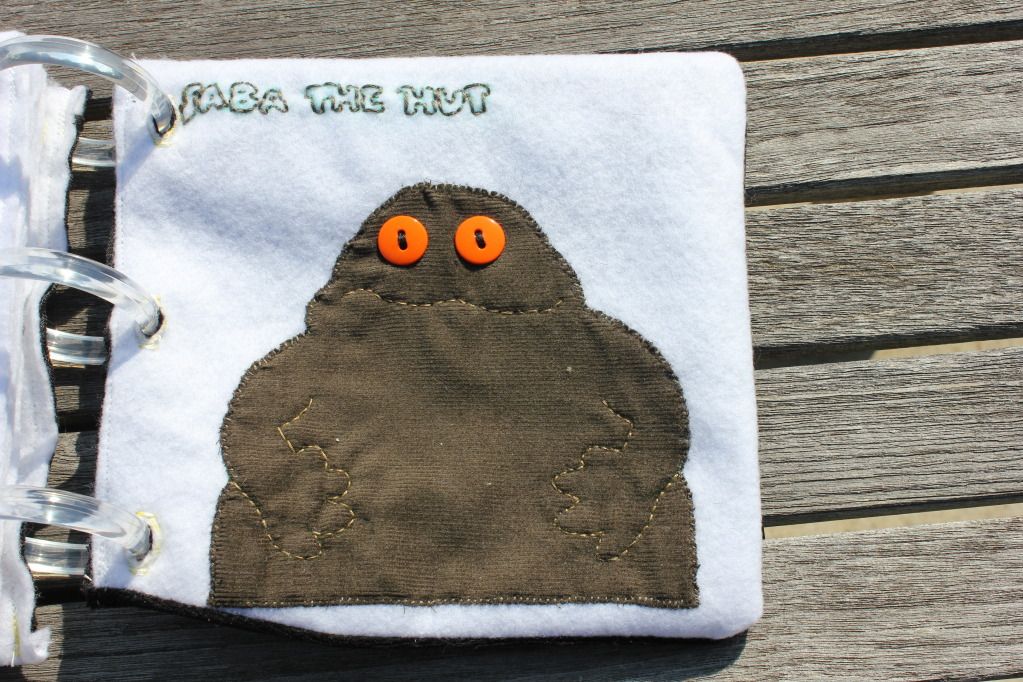 Back Cover: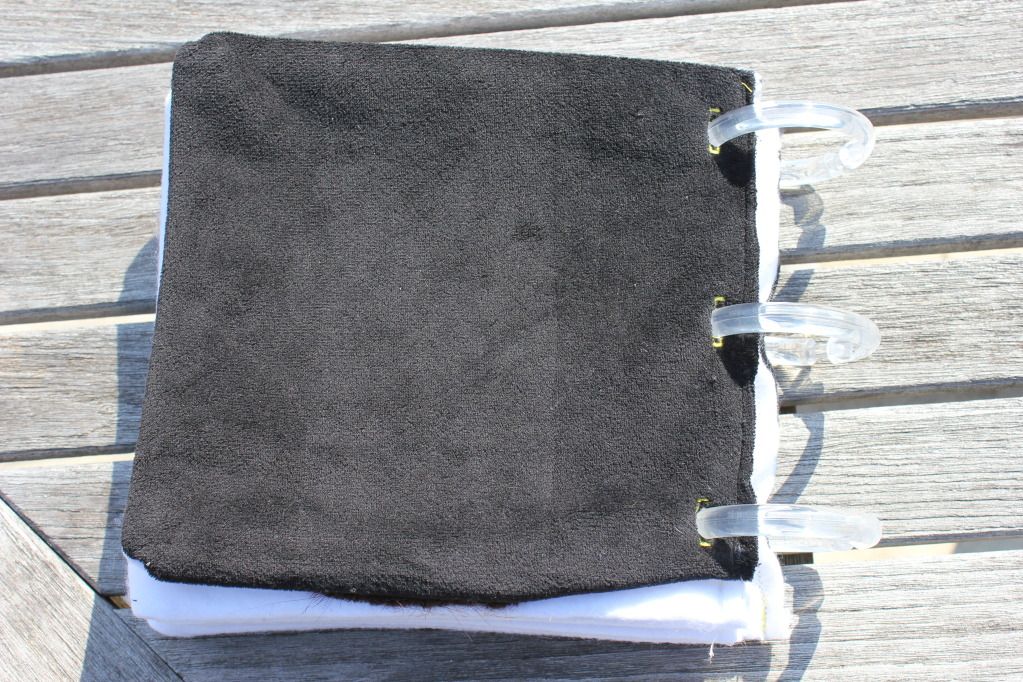 Aside from sewing the pages together, I did everything by hand and mostly free-handed the designs. I used some "starter" images, that you can find on my Pinterest board. To hold it all together, I sewed button holes, using white thread for the felt pages, and bright yellow for the front and back covers, then threaded clear shower curtain rings through the pages.
So there you have it, my Star Wars quiet book! If you have questions about any of the materials I used, or how I made it, just leave a comment!
If you like it, Pin it!