26 Jun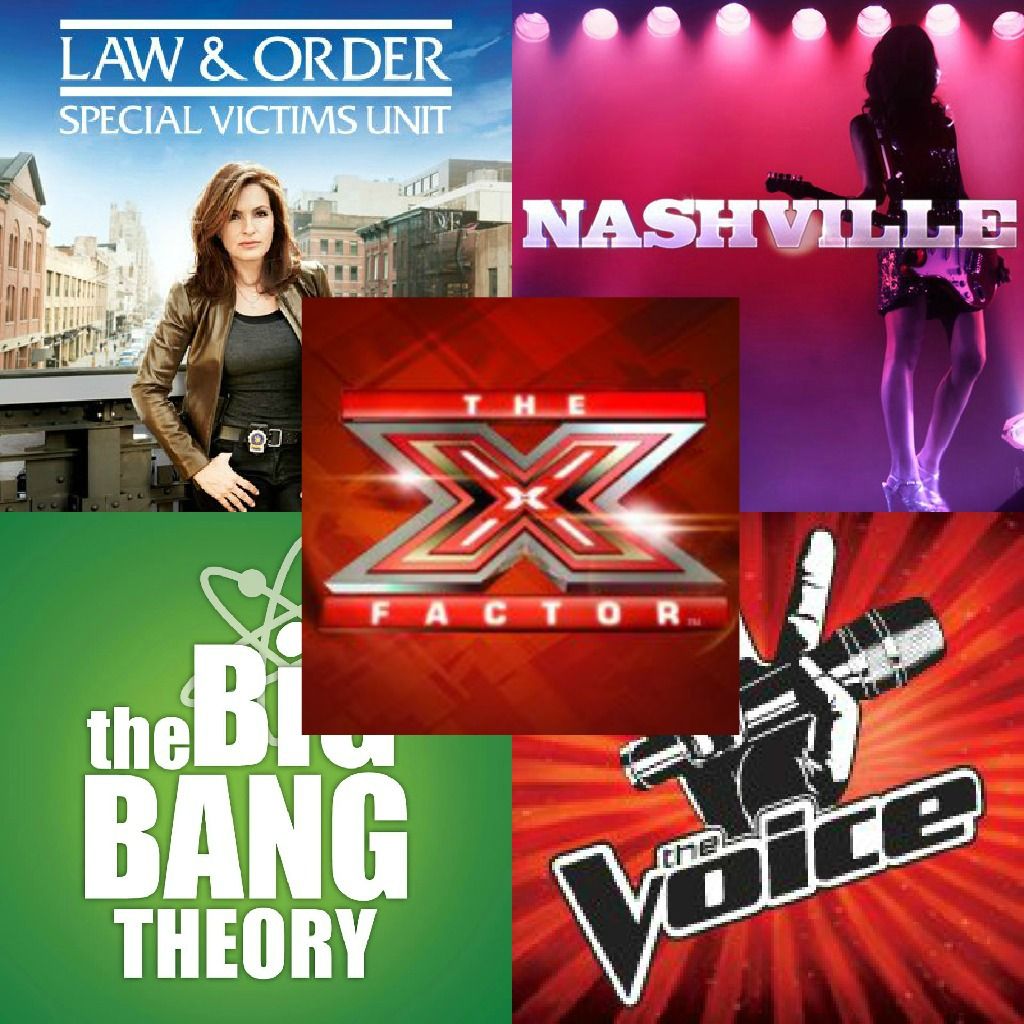 I love TV, I really do, and I love that every fall brings the return of my favorite shows and a whole slew of new ones for me to fall in love with. So, since I know you're all dying to know, these are my top five picks for fall TV shows, in the order that they air. There are so many more that I'm interested in, but these are my cannot-miss-will-leave-the-office-early-to-see-no-DVR-needed-I'm-watching-this-live picks.
The Voice
Season: 3
Network: NBC
Airs: Mondays at 8pm and Tuesdays at 8pm, starting September 10
Facebook: The Voice
Fans: 3,101,679
Twitter: @NBCTheVoice
Followers: 599,611
Tweets: 6,554
The X Factor
Season: 2
Network: FOX
Airs: Wednesdays at 8pm and Thursdays at 8pm, starting September 12
Facebook: The X Factor USA
Fans: 917,544
Twitter: @TheXFactorUSA
Followers: 536,775
Tweets: 11,197
Law and Order: SVU
Season: 14
Network: NBC
Airs: Wednesdays at 9pm, starting September 26
Facebook: Law and Order: SVU
Fans: 5,426,782
Twitter: @nbcsvu
Followers: 123,198
Tweets: 1,107
Nashville
Season: 1
Network: ABC
Airs: Wednesdays at 10pm
Facebook: Nashville
Fans: 15,063
Twitter: @Nashville_ABC
Followers: 607
Tweets: 3
The Big Bang Theory
Season: 6
Network: CBS
Airs: Thursdays at 8pm
Facebook: The Big Bang Theory
Fans: 22,268,136
Twitter: @BigBang_CBS
Followers: 690,229
Tweets: 1,100
Like I said, I have way more than just five picks.  You can see more of my picks for fall TV, along with previews and sneak peeks, on my Fall TV Pinterest Board.