21 Jun
I'm on my way to Salt Lake City today, so I have a guest post from the wonderful Laura at Hollywood Housewife. She's talking about one of my favorite topics – shoes! I have to admit that I'm not a wedge gal – I feel like I clomp around in them. But after seeing how cute these are, I may have to ditch my stilettos for some wedges this summer!
Fashionable AND Functional Wedges
By Laura Tremaine, Hollywood Housewife
I'm so happy that it's finally spring, which means that open-toed shoes are everywhere. My footwear of choice: wedges. Oh, how I love how pretty and versatile wedges can be. You can dress them up, you can dress them down, and most importantly, they don't kill your feet.
Even in Los Angeles, I spend most of the winter in boots or flats, so it's welcome to get a pedicure and put on pretty shoes. Since I'm a mom to two small kids, I can't get away with stilettos or anything too fancy. Wedges are the perfect compromise between my fashion-loving self and my functional and productive needs.
A few of my favorites include these Michael Kors wooden wedges from a couple of years ago and these Mea Shadows wedges from last year.
The Michael Kors pair have a 70's vibe, and the wooden heel makes them feel substantial enough to put away for my daughter, who will someday find them and deem them "vintage."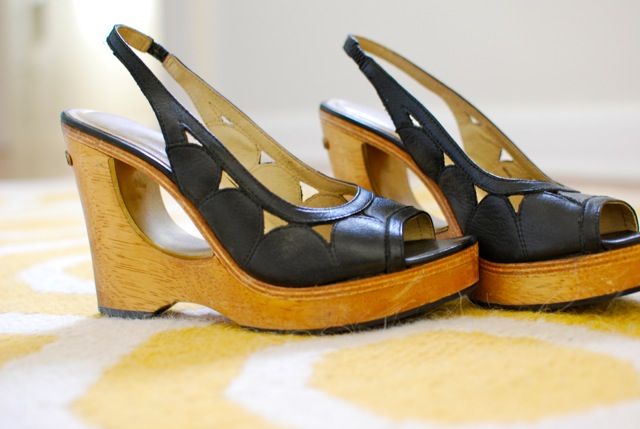 The Mea Shadows look more current with their canvas and leather mix, and gold studs with rose gold hardware. I get compliments on them every time I'm out and about.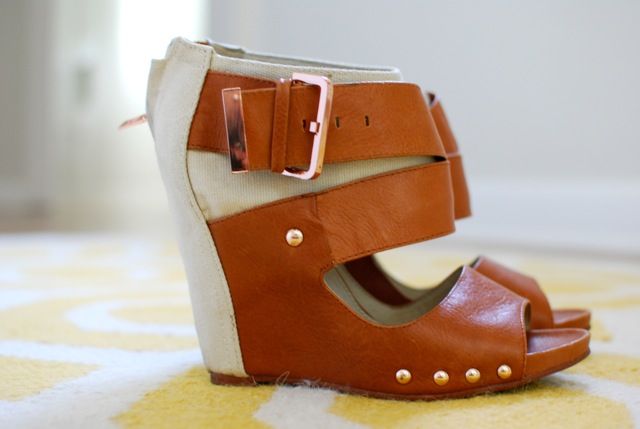 But my favorite, favorite shoes of the season are not exactly wedges so much as they are pure platforms. These are Michael by Michael Kors and I wish I had bought them in every color. They go with almost everything I own, are flat enough to be super comfortable, but high enough to give my posture the benefit of a little lift.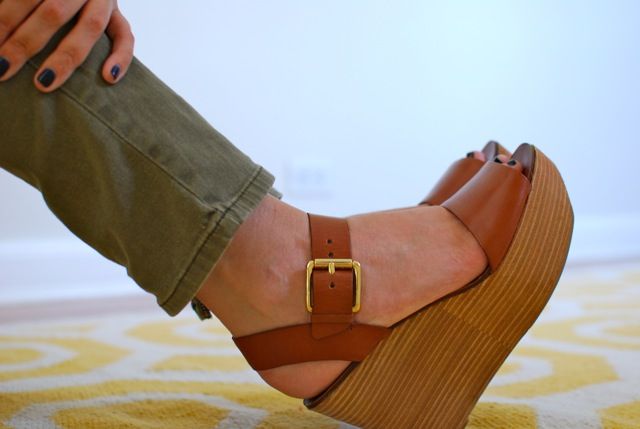 If you're not already on the wedges bandwagon for the warmer months, I highly recommend it. There are so many cute options out there, you're sure to find something just perfect for you.
So what do you think? Are you on the wedges bandwagon? What are some of your favorite styles? Leave your favs in the comments, and be sure to stop by and visit Laura at Hollywood Housewife!