29 Mar
This craft was one of those late-night inspirations, and I'm so glad it turned out exactly as I imagined it!
I started with a free-handed stencil of a very basic bird shape, and cut it out in various shades of blue felt.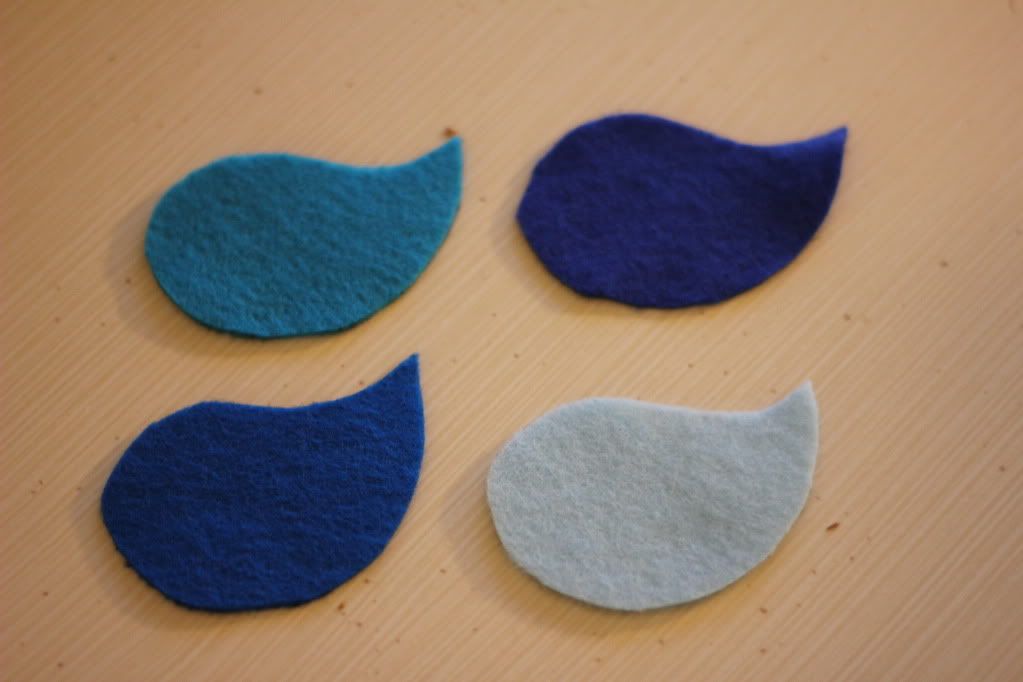 Then I cut out scraps of orange felt triangles and glued them on the back sides of my birds as little beaks.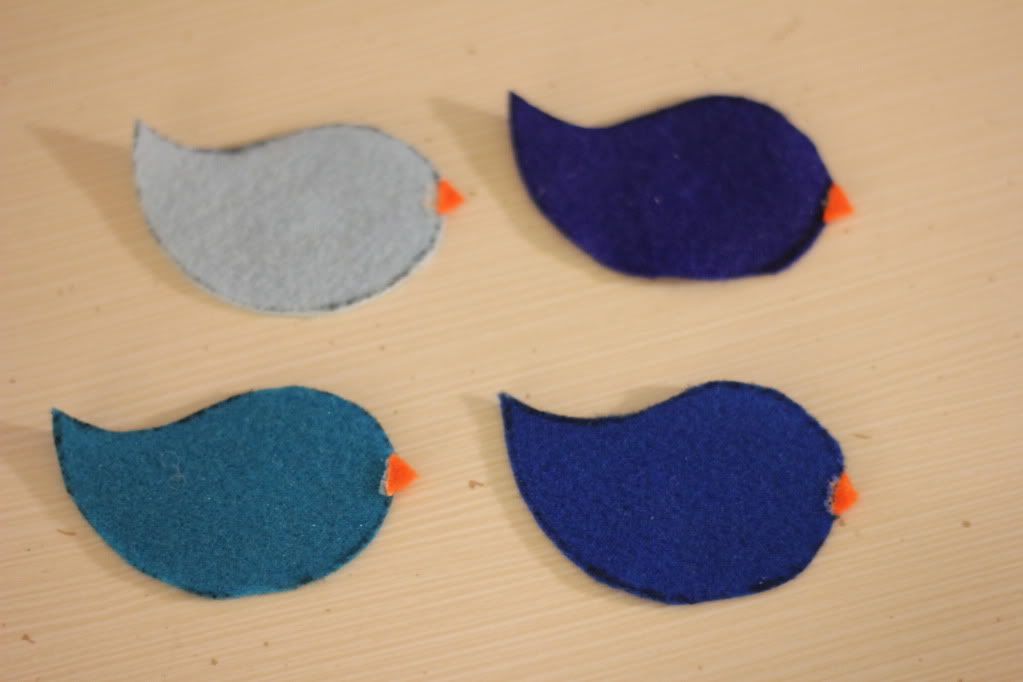 Next I added wings cut out of fabric scraps and attached them with fabric glue.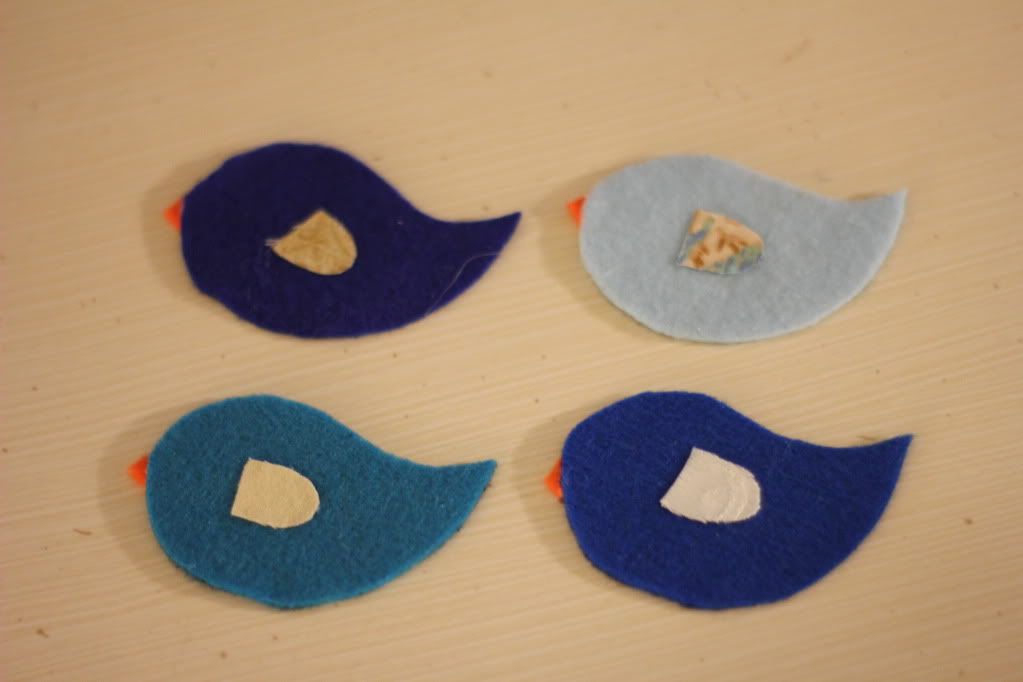 Then I used more fabric glue to attach my birds to burlap and cut around them.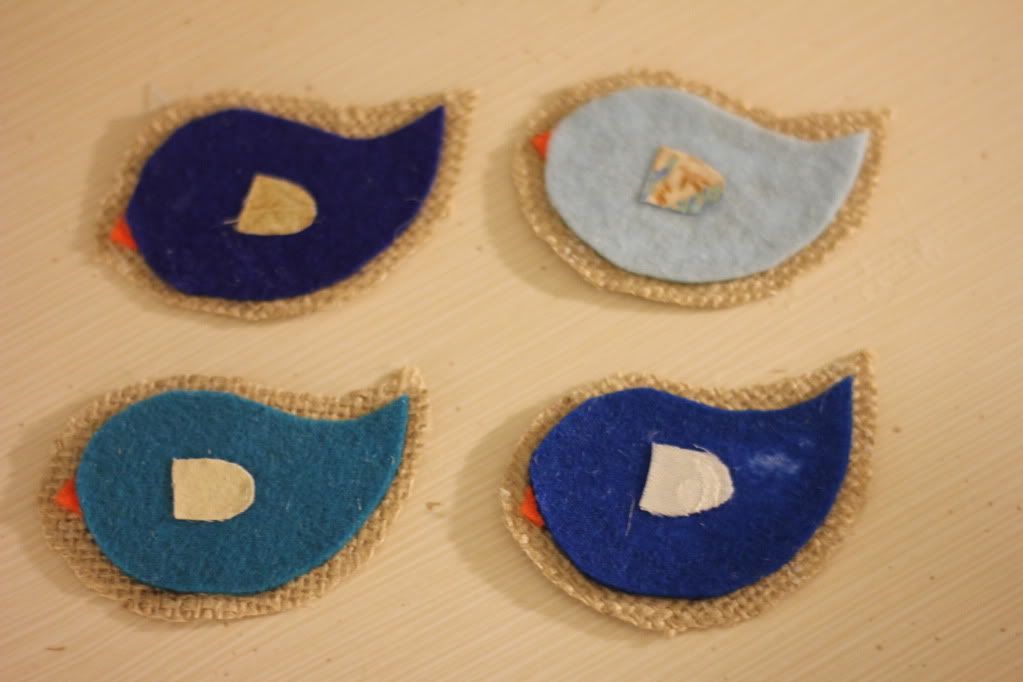 To display these little cuties, I took the glass out of a frame and covered the backing in fabric. Then I cut a piece of picture wire and attached it to the backing with duct tape and attached my birds with clothespins.
I love my cute little spring artwork!