22 Feb
I got a new Wells Fargo debit card in the mail the other day, and I just now noticed what it says in the lower left corner.
"Customer Since 1986″
I find this especially hilarious because I was born in 1986. Now, I'm assuming that refers to some kind of savings account my parents set up for me, because I know I didn't have this checking account in 1986.
Just for fun, I dug up a photo of me opening that very first account, at that very same bank. (Well, back then it was First Fidelity, then it was First Union, then Wachovia, and now Wells Fargo.)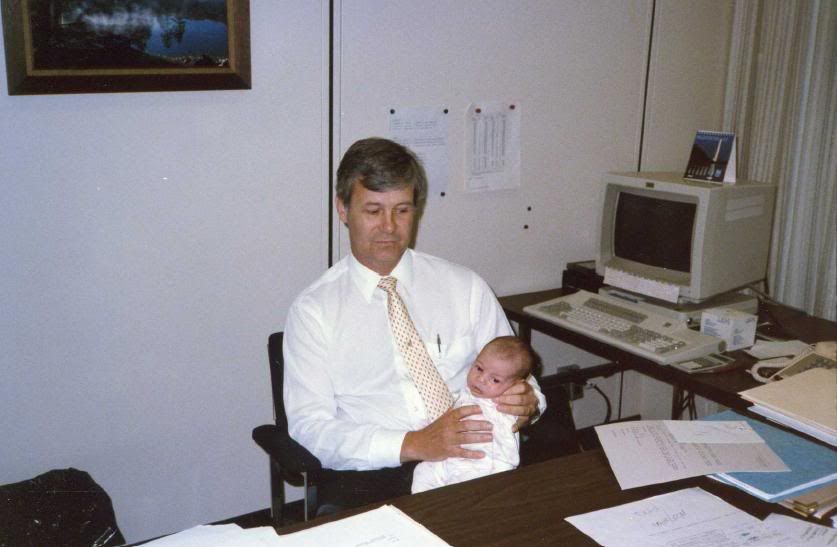 Don't let that frilly onesie fool you, I was a very shrewd business-baby.
(Yes, that's really me, and yes, that's really the bank. Daddy looks pretty nervous, he probably didn't want me to spit up on his state of the art computer there.)