28 Jan
I've been a big fan of Janet Evanovich's
Stephanie Plum books for a long time, and I've been excited for the movie version of the first book for years. Since we all know that movies never live up to the book, I made sure to lower my expectations a lot. I went to see it this morning, and I was pleasantly surprised. Here are my spoiler-free thoughts on the book versus the movie.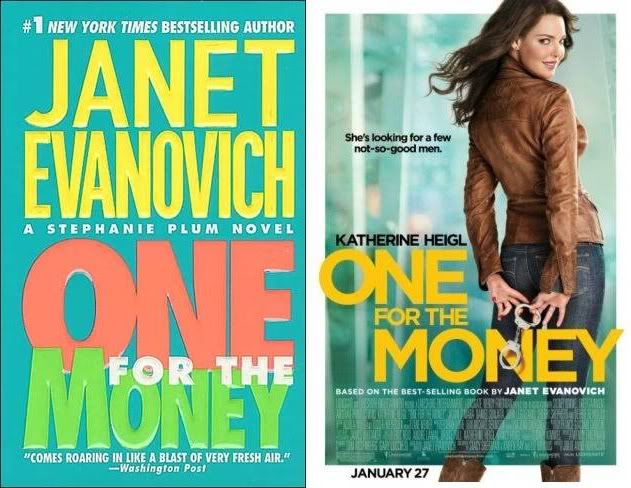 The Bad
Stephanie's Parents' House
Everyone knows that Stephanie's parents live in a duplex in the burg. It's got siding panted mustard yellow with brown trim. The movie version had the Plums living in a brick single family home. Wrong.
Stephanie's Apartment
Stephanie's movie apartment was messier than I pictured it, but that isn't what really bothered me. The layout was all wrong.
Big Blue
First of all, Stephanie didn't drive Big Blue in One for the Money
. Second, Big Blue is a powder blue '53 Buick. I don't know what year that car was in the movie, but it was not a '53. Also, Joe's car is a Jeep Cherokee in the book, not the Ford Explorer from the movie.
This is a 1953 Buick…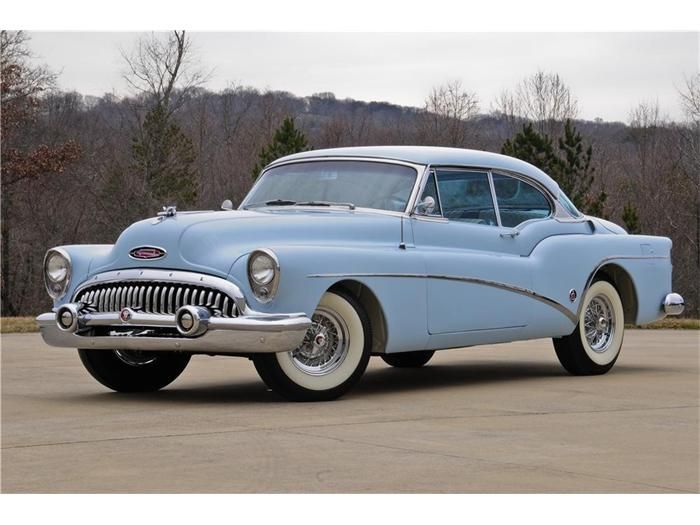 And this is the best picture of the movie car I could find…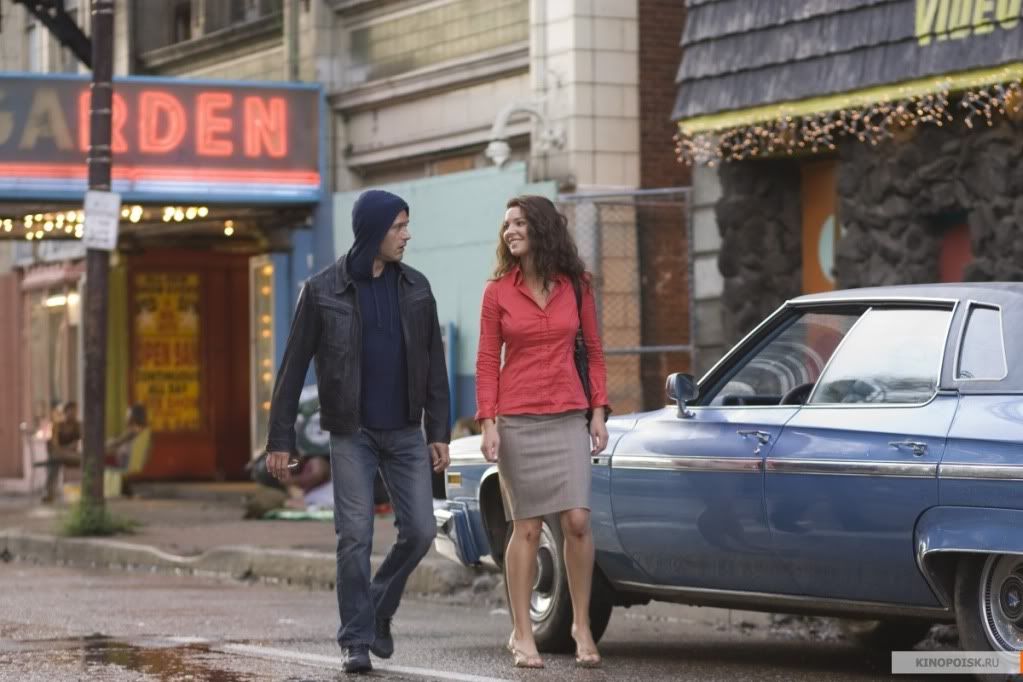 Jimmy Alpha
Here's how the book described Alpha:
"His face was lined and had a good start on jowls. His stocky body still showed muscle, but age had added love handles to his waist and streaks of gunmetal gray to his slicked-back hair. I placed him in his late fifties…"
And here's how he looked in the movie:
Ranger
All I can say about Ranger is he was wrong. Wrong, wrong, wrong, wrong, wrong. His appearance, his voice, his clothes, the way he acted. It was all wrong.
The Good
Stephanie
I have to admit that I had very low expectations for Katherine Heigl as Stephanie. But somehow, it worked. I liked her. Two nit-picky things, in the last scene she was wearing a sundress. Stephanie doesn't wear sundresses. And her accent was just off, plus it came and went throughout the movie. It wasn't awful, and really wasn't even that distracting, just something I noticed.
The Bonds Office
I really liked everything about the bail bonds office. The office itself, Connie, Vinnie, I liked it all and thought it was all very true to the book.
Stephanie's Family
I wasn't sure about Debbie Reynolds as Grandma Mazur because the book described her as being super skinny, but I should have known better. Debbie Reynolds can pull off anything, and she was hilarious as kooky Grandma Mazur. Stephanie's parents were also great, and looked and sounded exactly like I imagined them while reading the books.
Technology Updates
The book was written in 1994, so no one had cell phones. The movie managed to work in cell phones without taking away from the plot. That sounds stupid now that I've typed it out, but it did impress me. I mean really, what did we do before cell phones?
Script/Plot
The movie made a few small changes to the plot, most likely for time. They were all very minor things, and didn't change the main plot at all. I won't say anything else about that, because I don't want to risk giving anything away. I can totally understand this, because if they used the book for the script the movie would have been five hours long.
Final Verdict
Taking into account the good and the bad, I think the movie was a winner. My love for the books probably colored my opinion, but I really did love the movie. It was fun, it was funny, and I really loved seeing one of my favorite books on the big screen.
If you like the Stephanie Plum books
, you won't be disappointed with the movie. So check out One For the Money (the movie)
now!
Have you seen the movie yet? Read the books? What do you think?
*Note: I didn't say anything about Lula, because she had a pretty minor role in the first book. If they make more movies, I'm sure I'll have an opinion about her!