9 Dec
This is always one of my favorite posts of the year – the holiday home tour! I love decorating for Christmas and showing off my decor, but I really love seeing how everyone else has decorated.
If you're like me, and you love getting a peak into other holiday homes, be sure to check out the linky parties below for some fabulous homes!
First up is my lighted rag garland over the entertainment center.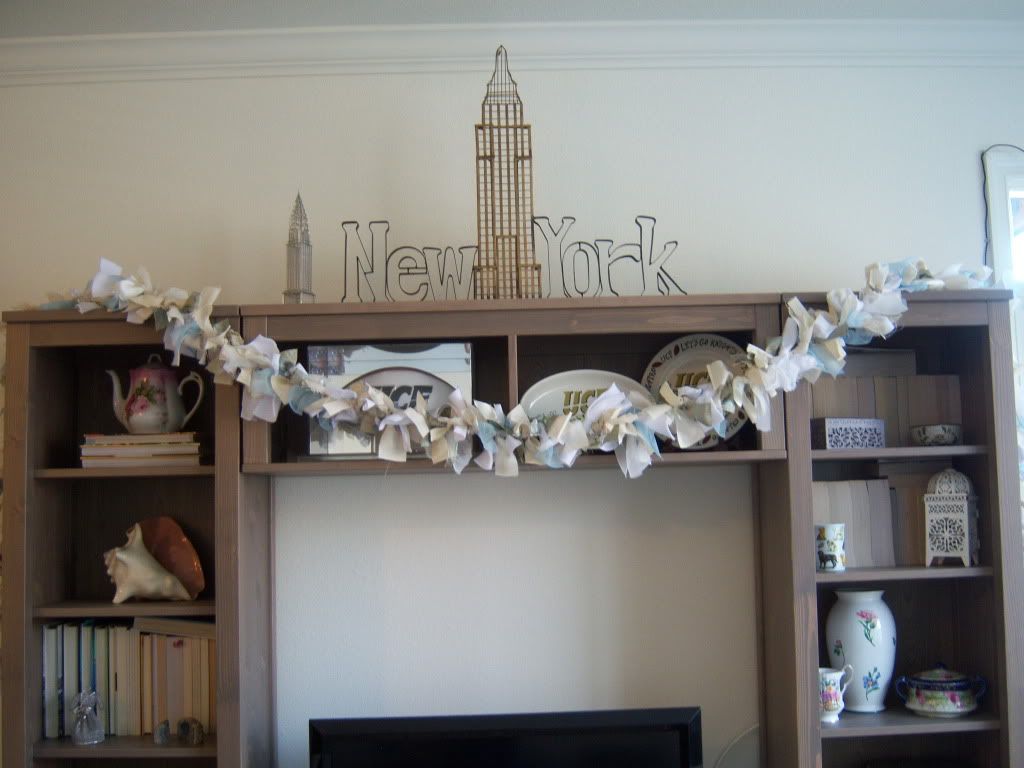 Next to that is the matching lighted rag wreath on the patio door.
I also used tulle to tie some ornaments up along the big window in my living room.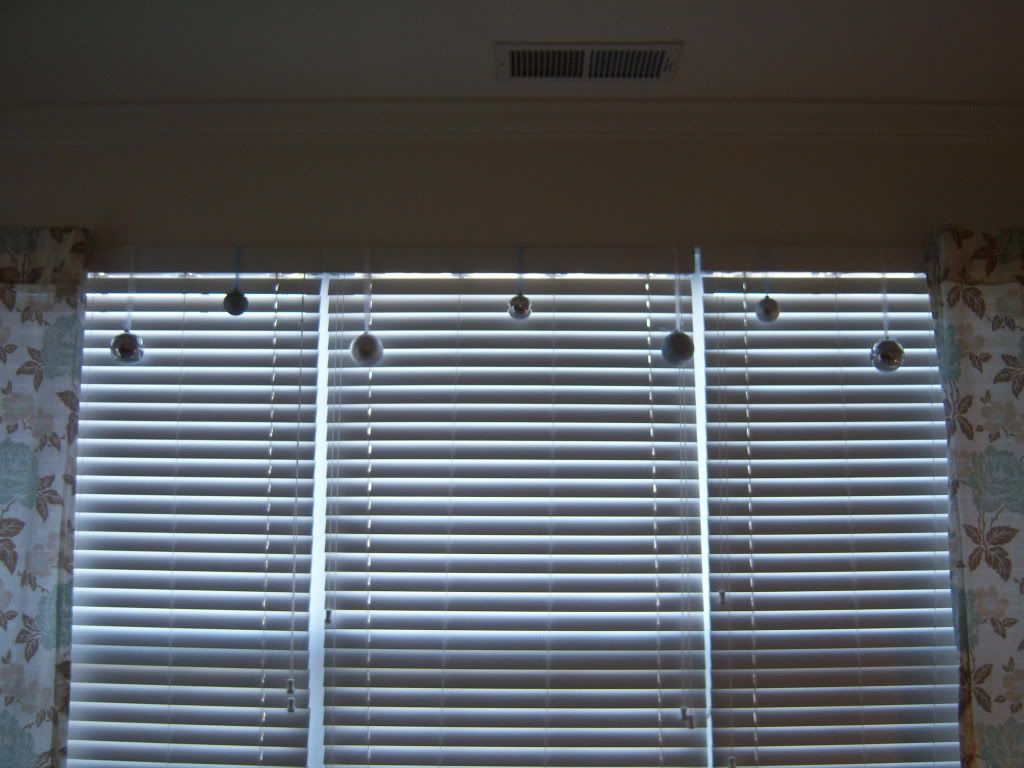 Do you have any idea how hard it was to get a good picture of this with my crappy camera?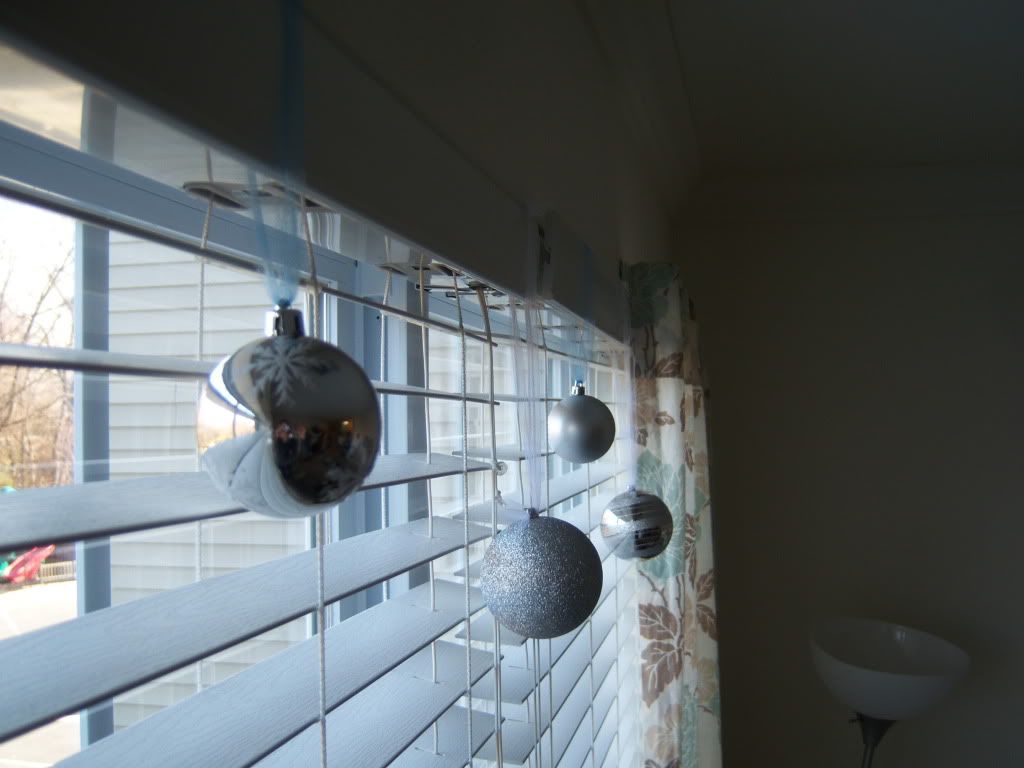 Then it's over to the dining room. I'm not really in love with this display, but I was stuck for ideas and I think it kind of works. Sand covered votives on pillar candle stands with shells glued on and sand around the base, and a sand covered Christmas tree with shells in the center.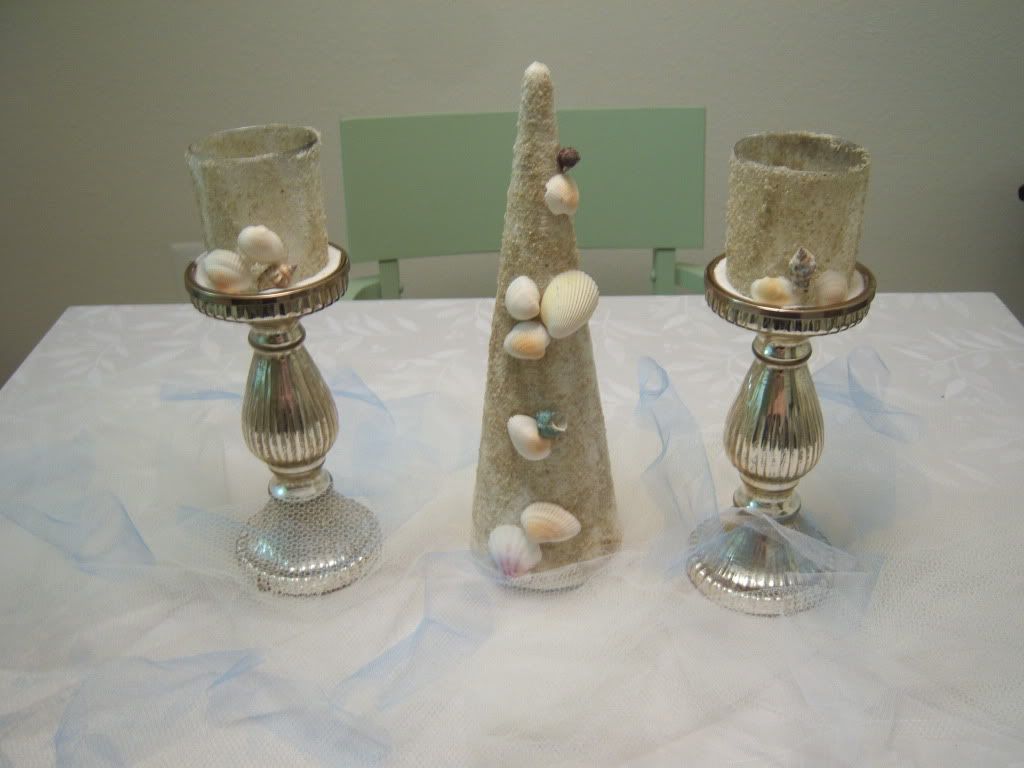 And now, the piece de resistance, my coastal Christmas tree. I could not be more in love with this tree – I'm thrilled with the way it turned out!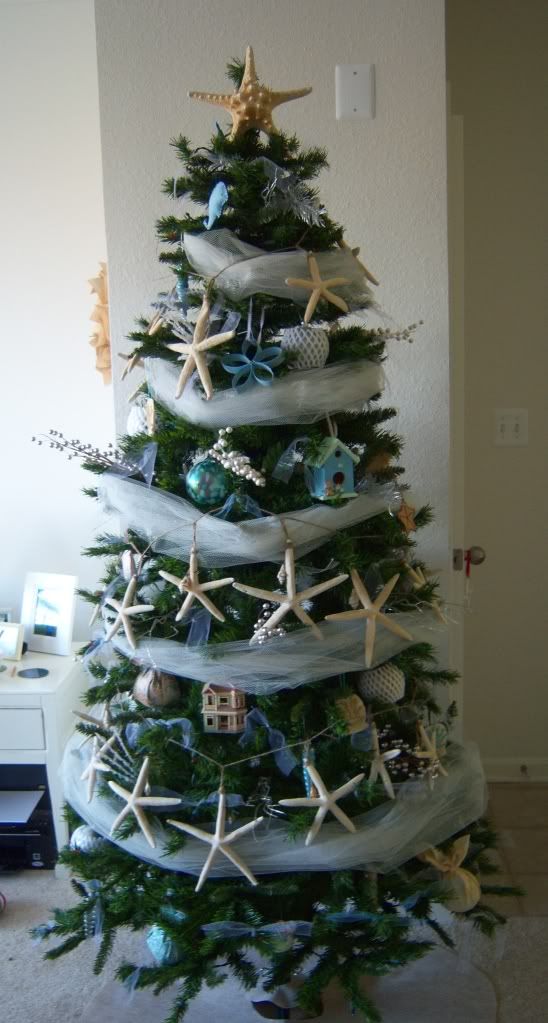 So there it is – my holiday home! Thanks so much for stopping by!