6 Nov
Ooohhh… I just love fall! After the chaos that was my Halloween tablescape, I decided to keep things simple for Thanksgiving.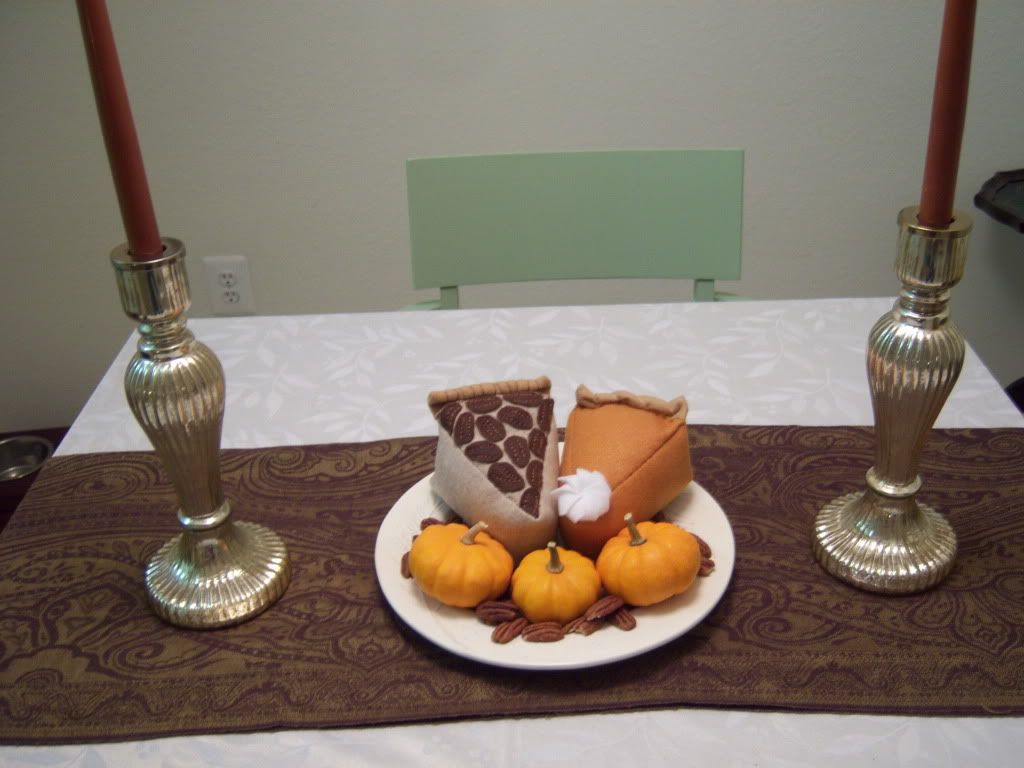 I whipped up these felt pies last night and I just love them! Pumpkin pie and pecan pie, on a platter with mini pumpkins and pecans. How deliciously Thanksgiving-y!
These were so simple to make. I used McCall's M5868 pattern for a slice of three layer cake, and just shortened the sides to make the pie shorter than the cake would be. I also made the back a little taller so there would be room to fold it over for the pie crust.
For the pumpkin pie, I used orange felt for the sides and top, and tan for the bottom and back. Then I added a dollop of whipped cream.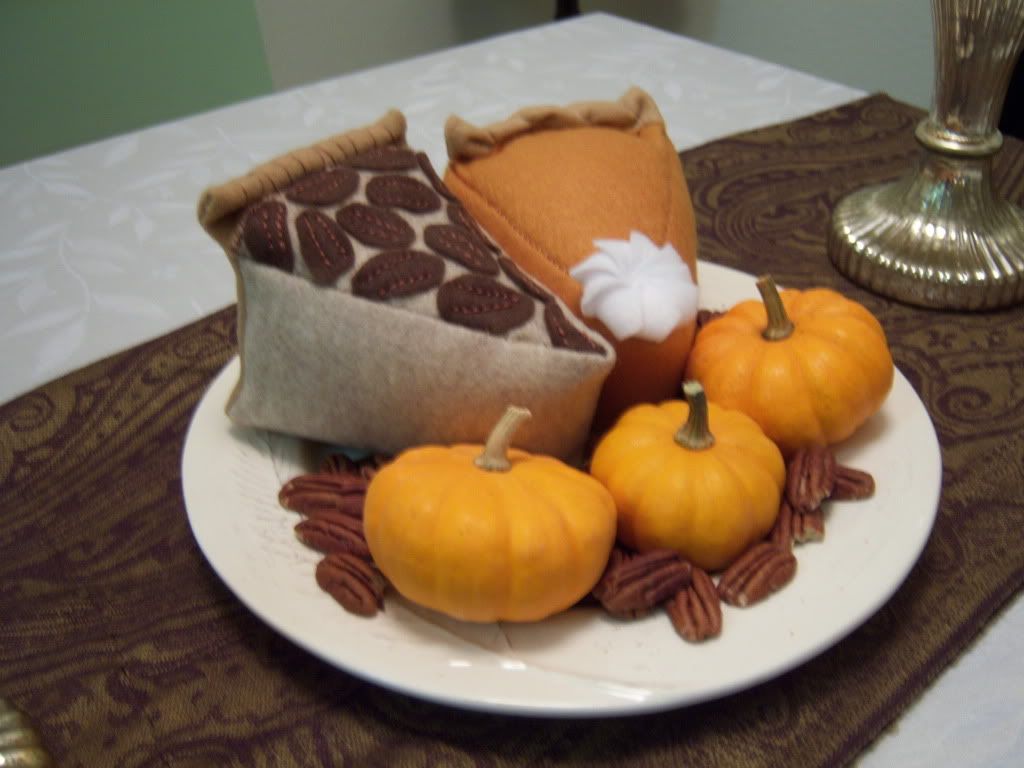 For the pecan pie I used a mottled sand colored felt with some brown pieces cut to look like pecans on the top. I stitched them on with two little rows of brown embroidery floss to mimic the lines in pecans. I did the crusts a little different on each of them. For the pumpkin, I used white thread and widely looped it around the crust. This made it look almost like a twisted rope. For the pecan pie, I used a tighter loop stitch to look more like forked crust.
Both of these were so easy to make! Even if you don't have the McCall's pattern, it would be really easy to make your own. Two triangles with the short side rounded, a long rectangle for the sides, and another rectangle for the back.