10 Oct
I've been looking for two chairs for my living room for what feels like forever, and I found two of these at a church yard sale for $10 each.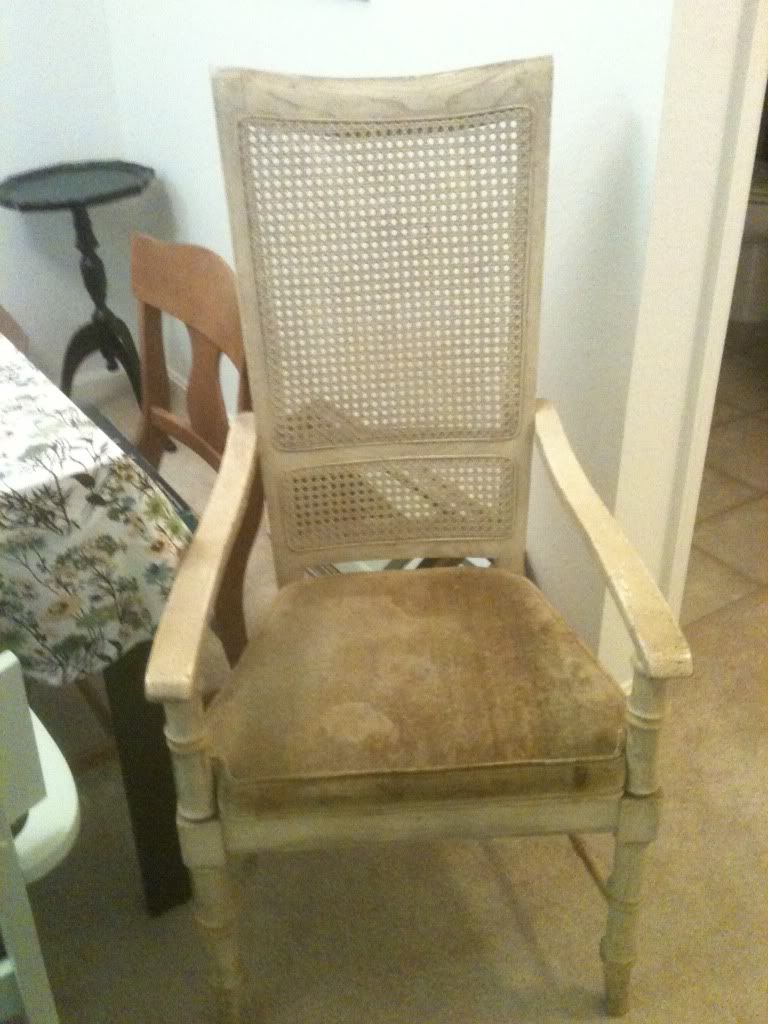 Now, the color was bad and the cushions looked like someone may have been murdered on them, but they had great bones, and the price was great. So I loaded them up and took them home to work some magic! After a good scrubbing, a few coats of spray paint (Rustoleum Almond Gloss), and some beautiful new fabric, they look like brand new chairs!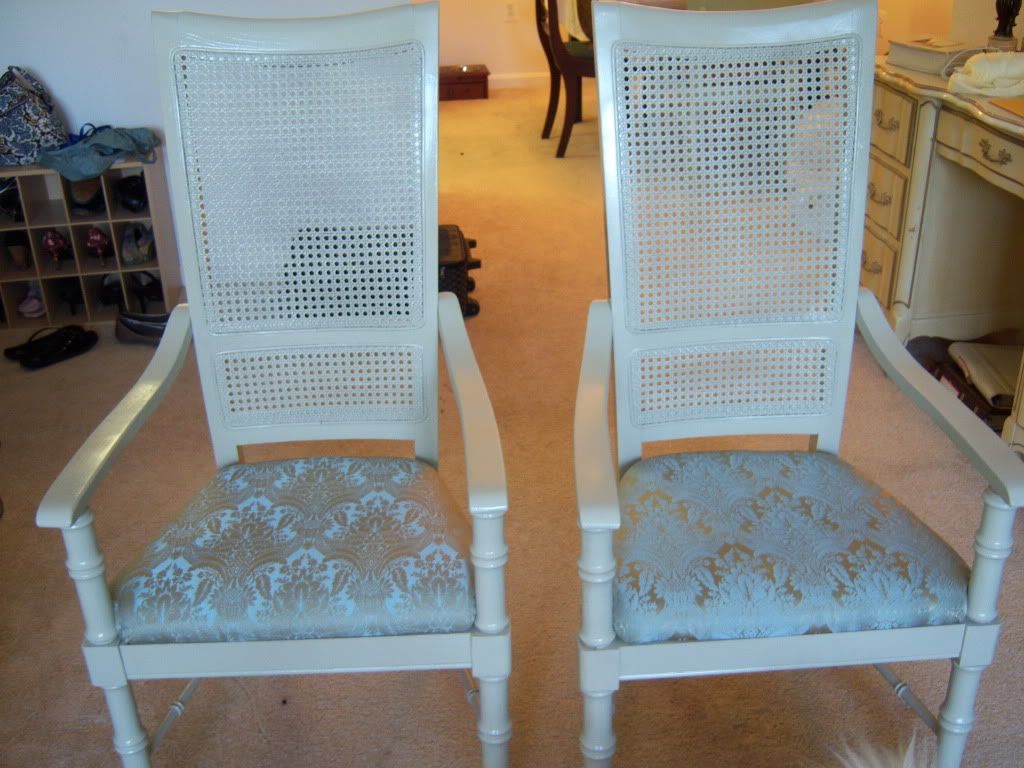 My fabric is a silk damask, and I couldn't decide which side I liked best, so I used both.
I actually really like the contrast between the two chairs – I don't things that are too matchy-matchy.
I tried about a million times to get a good picture of this fabric, but it's got a sheen to it, which made it very difficult!
Here's one side…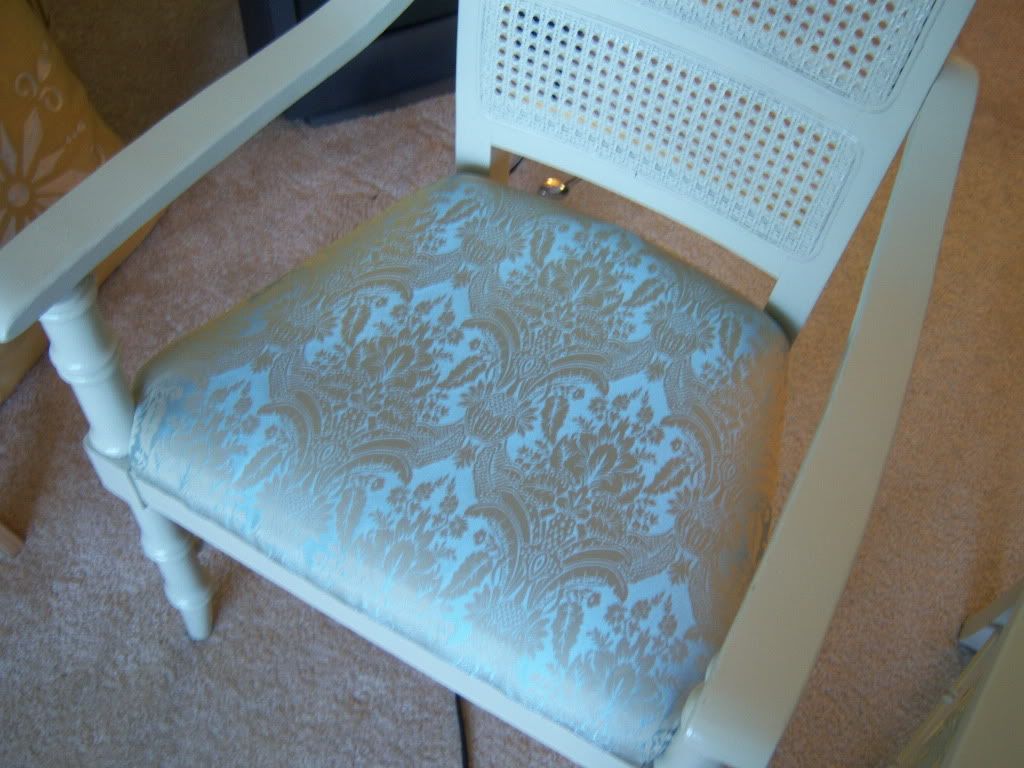 And here's the other (with an adorable little photo-bomber)…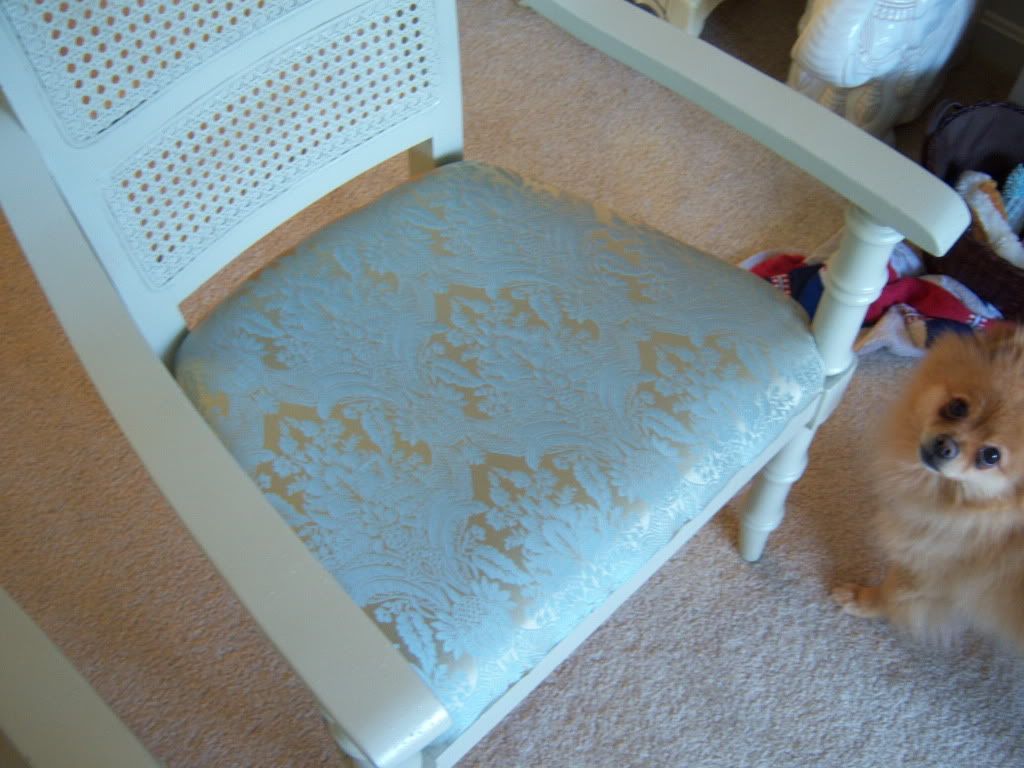 Here's the before and after – they look like totally different chairs!
I love my new chairs, and I'm so happy with the way they turned out!