24 Sep
Is your blog mobile optimized? It should be! Of the four billion cell phones in the world, more than one billion are smartphones. By 2014 mobile internet usage will overtake desktop use. Check out these and other eye-opening mobile stats at Mashable. If your blog isn't mobile optimized, you're missing out!
Mobilization isn't hard or expensive. In fact, it takes about five minutes, and costs nothing! Here's how to do it in either Blogger or WordPress (click on the images to enlarge). For all of the mobile images, I'm using Safari on my iPhone 3GS.
WordPress
I blog in WordPress, so I'm using my own blog as my example.
Here it is in a browser: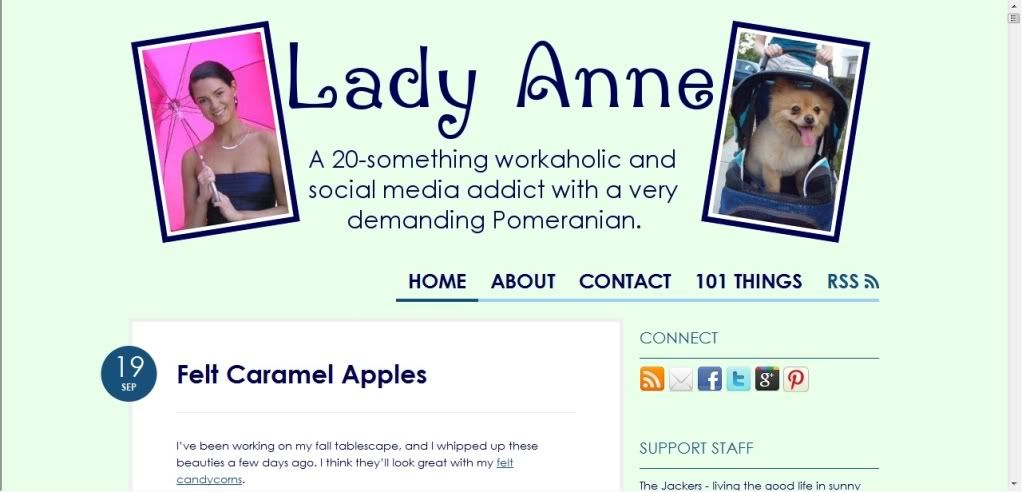 I used the free plugin, WPTouch to mobile optimize. It's got a great interface, and is very customizable. There's also a paid version if you want even more control over the design. Here's a snapshot of the interface. There's actually a lot more to it, but it's all this simple – just check some boxes, pick some colors, and you're done!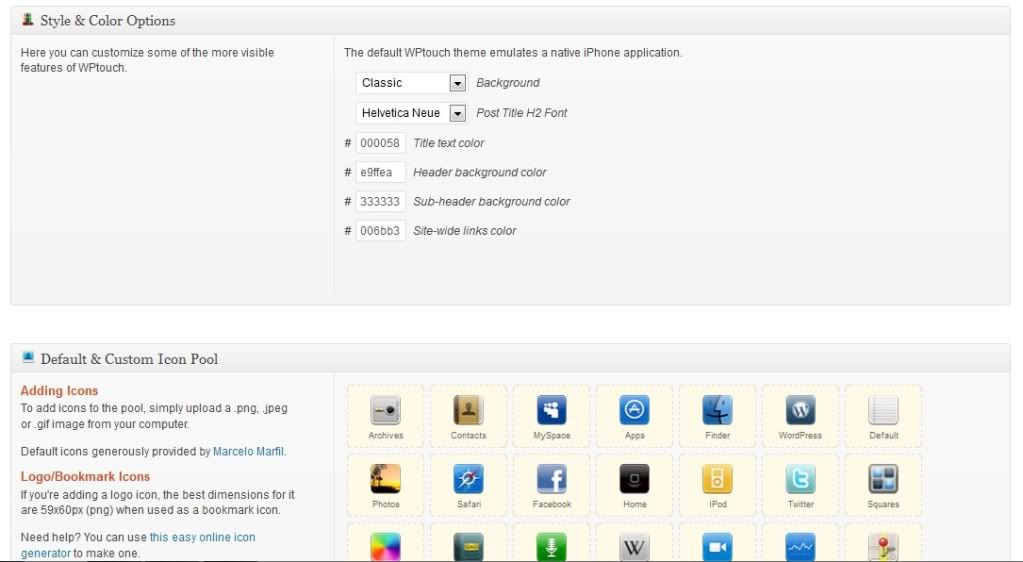 This is what it looks like if you land on my blog from a mobile browser: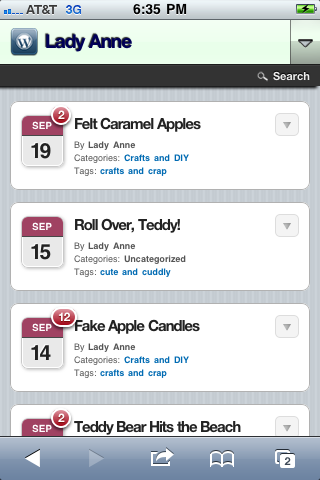 Here's the drop down menu, where you can see my pages, subscribe in RSS, or email me:
At the bottom of each post it has the sharing buttons from my site, as well as mobile sharing options. People can leave comments, just like they would through a browser.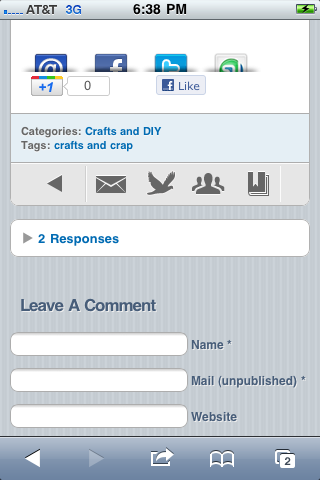 Blogger
I don't use Blogger anymore, so I just set up a quick test blog to show you how it works. Here it is in a browser: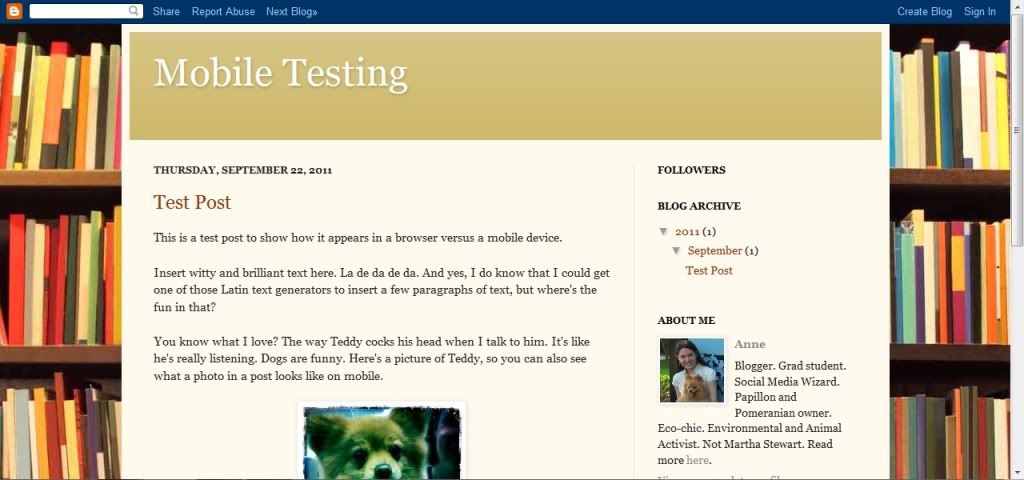 Mobilizing in Blogger is SO easy! Just go to Settings > Email and Mobile > and select "Show Mobile Template". You can select from one of their pre-made layouts, and preview it right there on your desktop.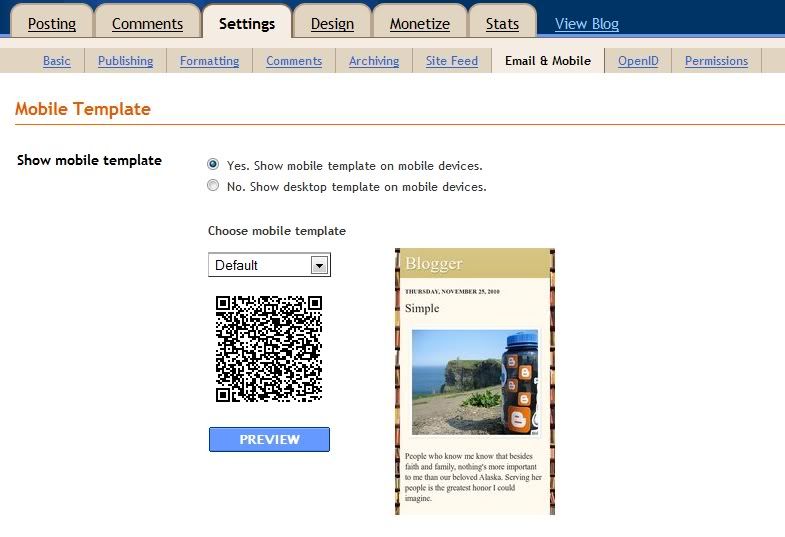 This is what it looks like on a mobile browser:
At the bottom of each post you can share or add a comment.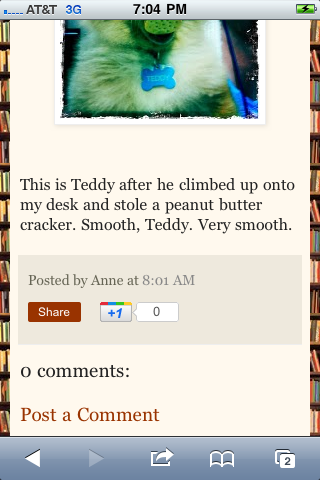 A Few Notes
Design
Mobile isn't the place to show off your amazing design chops. On mobile people aren't looking for your great design, they're looking for your great content. Keep in simple, and remember that pages usually take longer to load on mobile.
TypePad
If you use TypePad, then I'm very sorry. There is no quick and easy way to mobilize from TypePad. It can be done, but you'll have to contact TypePad, and from what I understand it will be fairly expensive and cost quite a bit.
Don't have a Smartphone?
Even if you don't have a smartphone, I promise some of your readers do. After you mobilize your blog, ask a friend with a smartphone to check it for you and tell you how it looks. Even if you do have a smartphone, it's a good idea to have a friend with a different phone check your blog. So since I have an iPhone, I asked someone with an Android to look at my blog, just to make sure there was nothing weird going on. This is just like using Firefox and checking your blog in IE.
Stats
Check your mobile stats! With Google Analytics you can see how many people are coming to your blog from their mobile devices. This is great info. If you find that 90% of your readers are coming from their mobile devices, you might want to use smaller paragraphs and fewer photos in your posts to make it easier for them to read your blog.
Questions?
Do you have any questions about mobilizing your blog? Have you done it yet? Share your mobile friendly blog in the comments!