5 Sep
Did you hear? The Nester is having a wreath party! I love wreaths and I love The Nester, so you KNOW I had to link up!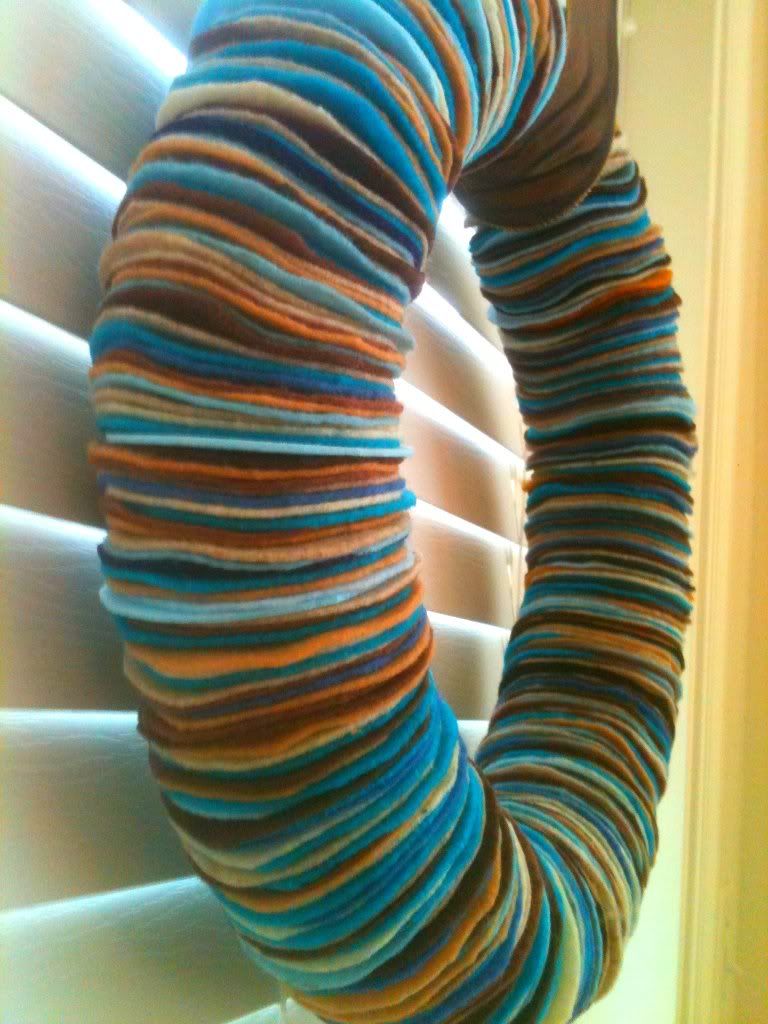 I've had this idea for a wreath bookmarked for almost two years. It's from I'm Dreaming of a Green Christmas – a book I reviewed a while back. I modified the idea a bit and used felt instead of old sweaters.
Here's what you'll need…
Felt
(assorted colors)
Scissors

Mason Jar Lid

Wire Hanger
Start by cutting out felt circles until you get carpel tunnel, then keep cutting. I used about 400. If you're using those felt sheets from the craft store (like I did) then you'll need about 40, in various shades.  I used a small mason jar lid as my template, and got about 10 circles per sheet (sometimes more, sometimes less).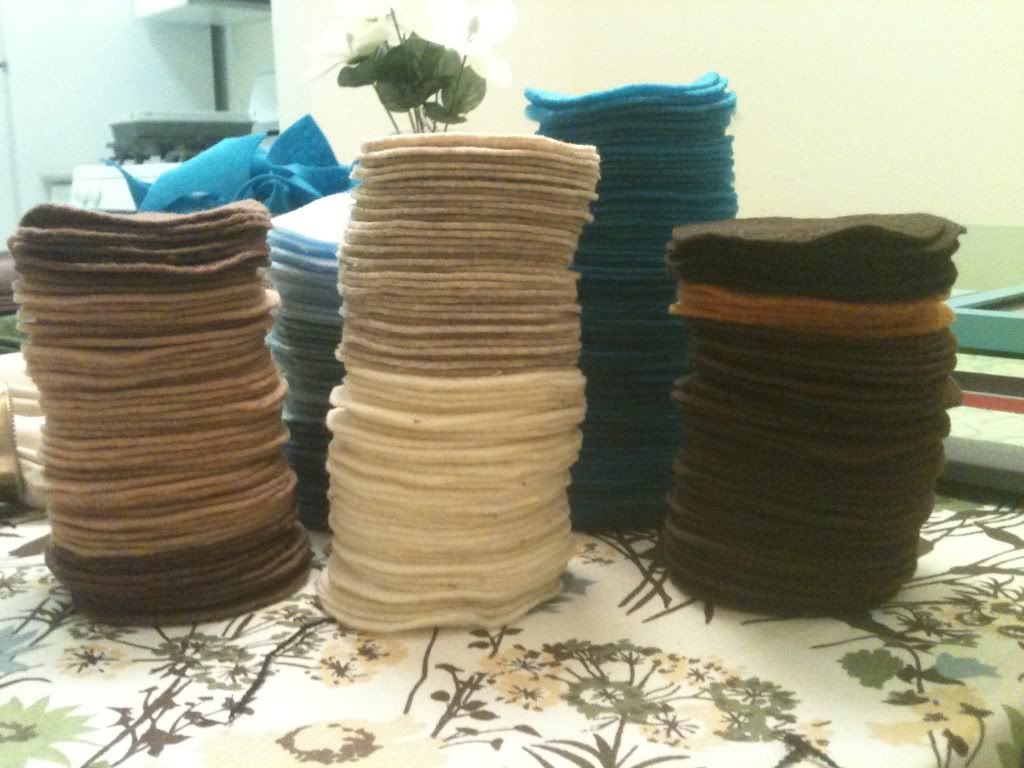 Then I unwrapped a wire hanger and bent it into a circle. (I forgot to take a picture of this part.) Then just poke the circles onto the hanger. I wanted mine to be random, so I just dumped all of my circles in a basket and plucked them out at random. I thought about adding some embellishments, but I kind of like it just the way it is.  (You'll have to forgive the bad pictures, I took these this morning and the rising sun was NOT cooperating with me.)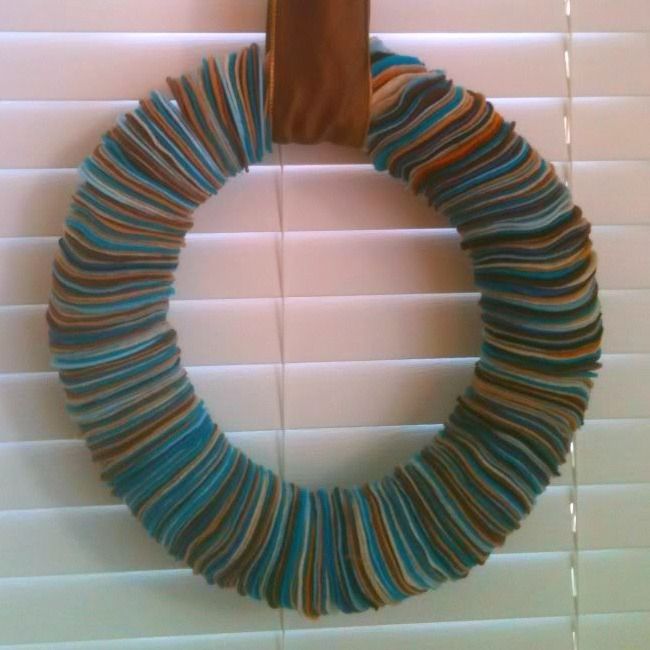 This isn't my first rodeo (or wreath), and if you want to see some of my other creations, check them out below!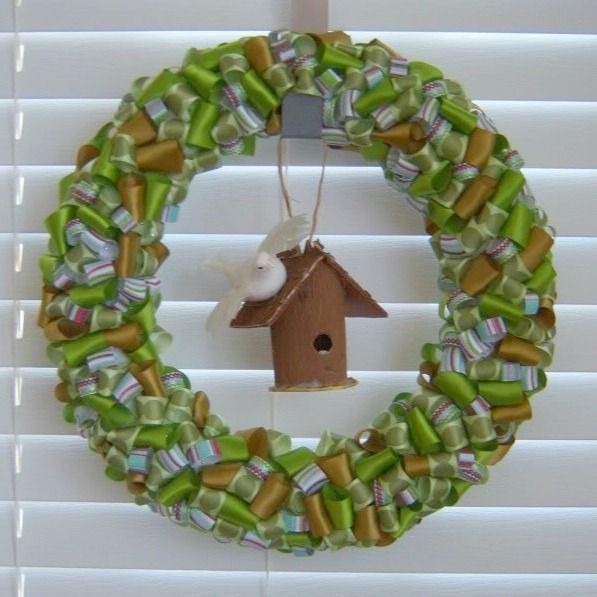 Spring Ribbon Wreath